Download and upload a design
After you have created or imported a design into Customer's Canvas BackOffice, you can download and upload it back. The design will be downloaded in the Customer's Canvas format and will have the .st extension. Although only Customer's Canvas works with such files, there are several scenarios when this feature would be useful:
You want to create a file in the Template Editor and then use it in the Design Editor instance not connected to the cloud platform.
You want to transfer your design to another tenant.
You need to download and send the design to the Customer's Canvas support team for troubleshooting.
Downloading designs
You can download designs as follows:
Go to the Designs section.
Navigate to the folder with the desired file and select it.
Download the file: click the Download button on the toolbar or click the Download command in the context menu.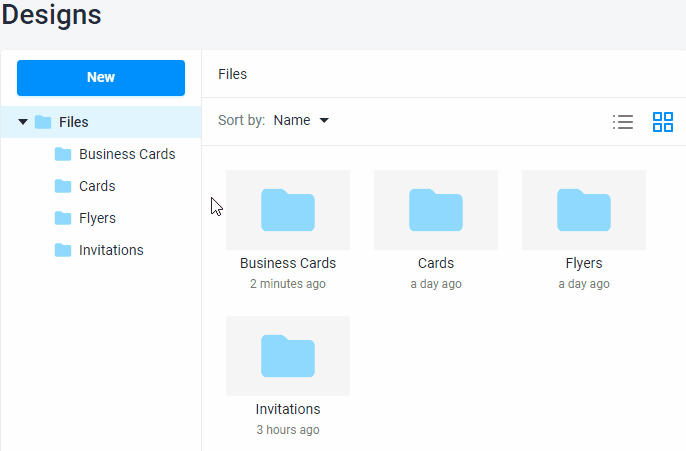 Uploading designs
You can not only download .st files but also upload them back to BackOffice. This process is similar to how you import IDML or PSD files.
You can upload designs as follows:
Go to the Designs section.
Navigate to the destination folder.
Upload the file: drag-and-drop it to the folder from your computer or click New -> Import.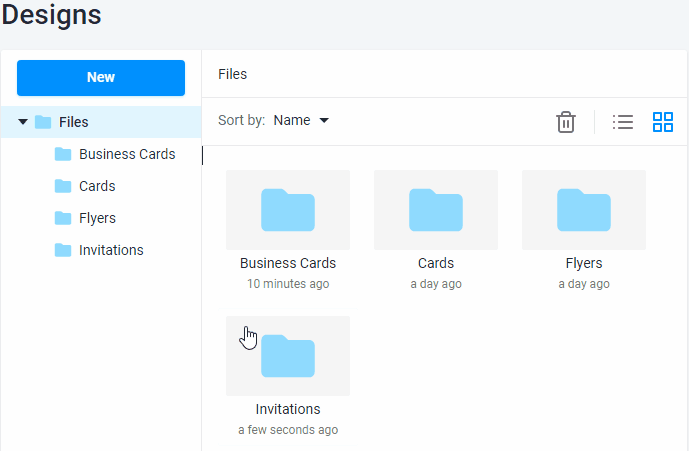 Important
When you download a .st file created in an older version of Customer's Canvas, it will automatically upgrade to the current version.