This feature is available only upon request. To enable it in your account, contact our support team.
Connecting designs to products in Product Information Management
In this topic, you will learn how to connect designs to a product. If you don't have designs in your tenant, you can refer to the Designs section and learn how to import designs or create them from scratch.
Connecting designs to a product
Connections between designs and products provides visualization of a product in a storefront.
To add a connection, navigate to Assets > Designs. Right-click an item and click Connections. Click Add products, click a product, and then click Select. If you selected several designs before, then all of them will be connected to this product.
Now you can select an option and its values for this design. For example, if a design is black, you can select the Color option and the Black value. To provide this design to another option, click Add option.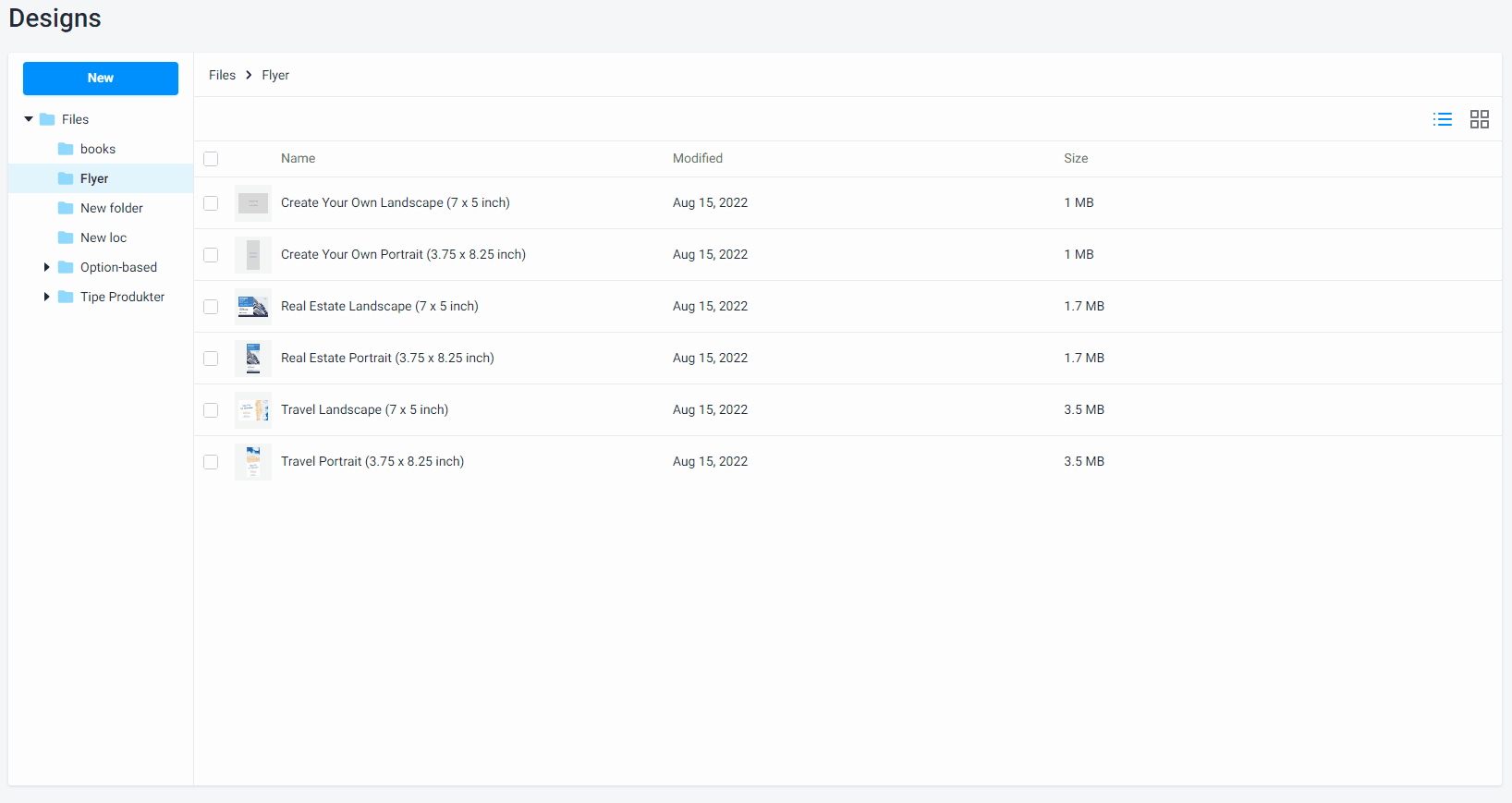 To connect this design to another product, in the Connections dialog box, click Add product and select options for this product. When you complete the connection, click Apply.
Testing connections
Now let's learn how you can test connections between a product and designs.
To test the connections, navigate to Product Information Management > Products, click the ellipsis, and then select Edit.
In the Designs tab, you can see all connected designs. In the Design options box, select the options that generate a list of designs matching the selected options.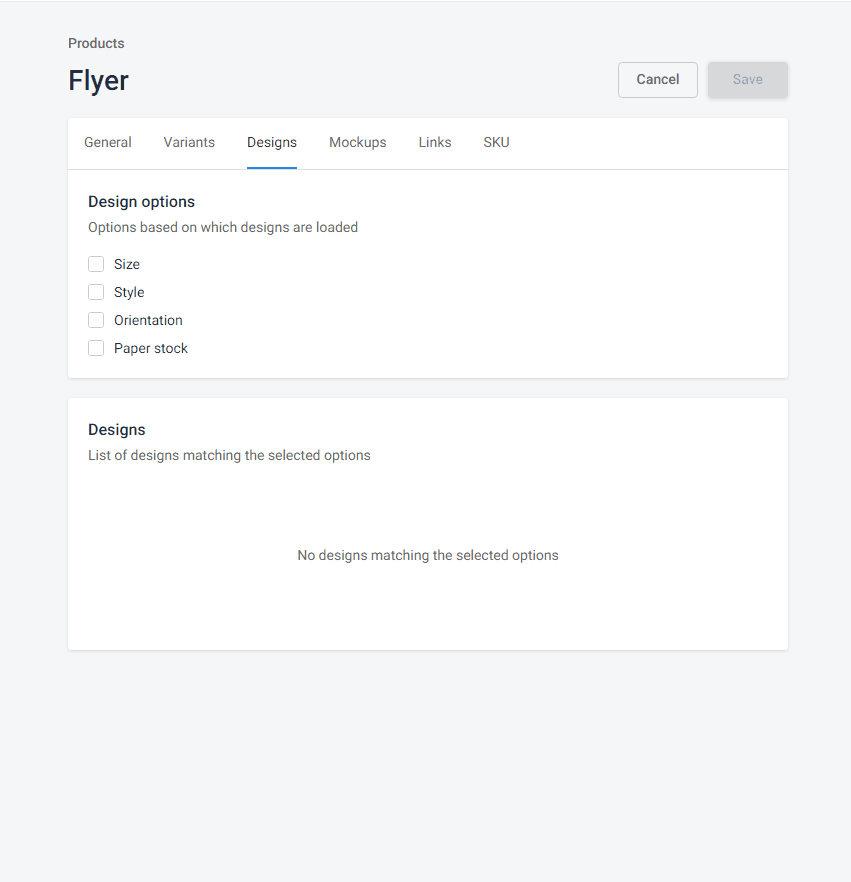 If everything is done correctly, you can see all the connected designs in the Designs box. After that, click Save.
Now you can add mockups to your products. For details, refer to the Adding mockups article.