This feature is available only upon request. To enable it in your account, contact our support team.
Creating products in BackOffice
This topic describes creating a product, the general features, and editing product options and their values in Product Information Management. A product is an internal representation of a storefront product in BackOffice. Note that this is not the product you connect to an e-commerce platform; we will cover the integration in the Connecting products to an e-commerce system article. It is rather a product model that is used for your personalization process. You can create multiple e-commerce products based on that product model.
Let's learn how you can create products and what properties they have.
Creating products in Product Information Management
To create a product, click Products > Create new.

In the General tab, fill in a name, description, and then select the Personalization workflow and the Pipeline workflow.
A product has the following properties:
Name, description, and personalization workflows.
Options and option values, which allow to create lots of product variations.
Connection to designs.
Links to storefront products.
Stock Keeping Unit (SKU).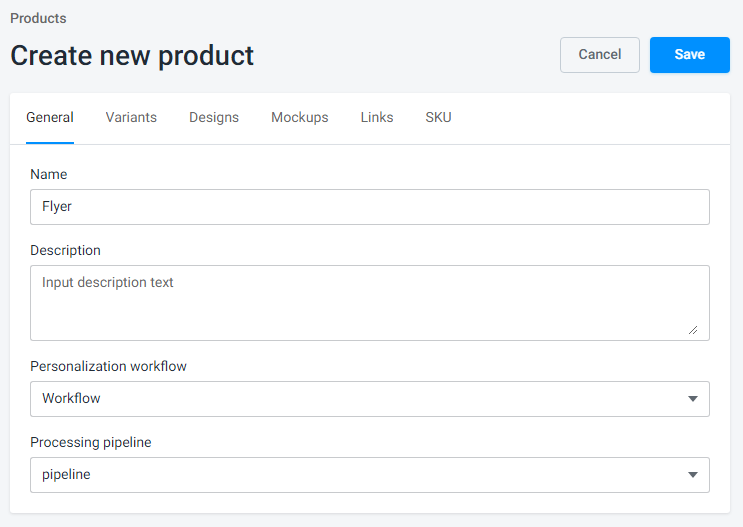 Workflow and pipelines
A personalization workflow defines how your customers will personalize designs, available assets, and the user interface. A processing pipeline defines a process of generating a print-ready file and possible further steps.
Click Workflow/Pipelines > Create new to create a new one or select variants in the list box. Click Save.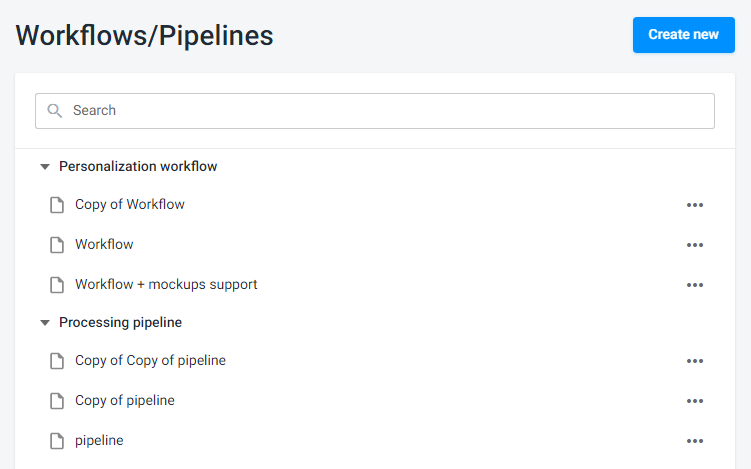 Editing options
Product Information Management allows you to create one product and add different options and their values to a product. As a result, a customer can select products and personalize them.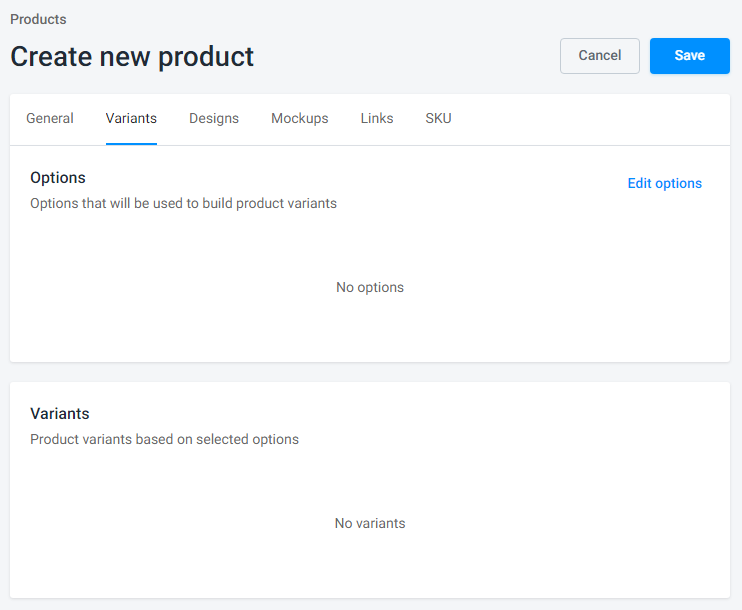 An option is a feature that configures a product. For example, it can be a size, an orientation, a style, or a paper stock.
Values define the options. For example, the option is Size and its values are 3.75 x 8.25 and 7 x 5. The option is Style and its values are Travel and Real Estate. Variants are a combination of the option and their values. Therefore, such variants will appear:
7 x 5 / Real Estate
7 x 5 / Travel
3.75 x 8.25 / Real Estate
3.75 x 8.25 / Travel
Finally, a customer can select the product, and then select the options personalizing a product.
The Variants tab allows you to edit options and options values to a product. To edit a new option, click Edit option. Options define features of a product. Option values make options variable. For example, an option is Size and Option values are 3.75 x 8.25 and 7 x 5. You can select the measurement in Setting > Measure Units.
You can separate each new option values from the earlier one by clicking Enter.
The Allows multiple selection checkbox allows a customer to select several option values at the same time. For example, the Size option has multiple value selection, and a customer can select both 7 x 5 and 3.75 x 8.25 in your storefront. If this checkbox is not selected, the customer can select only one value. Finally, click Save.
So, now you can see all the variants based on options and their values.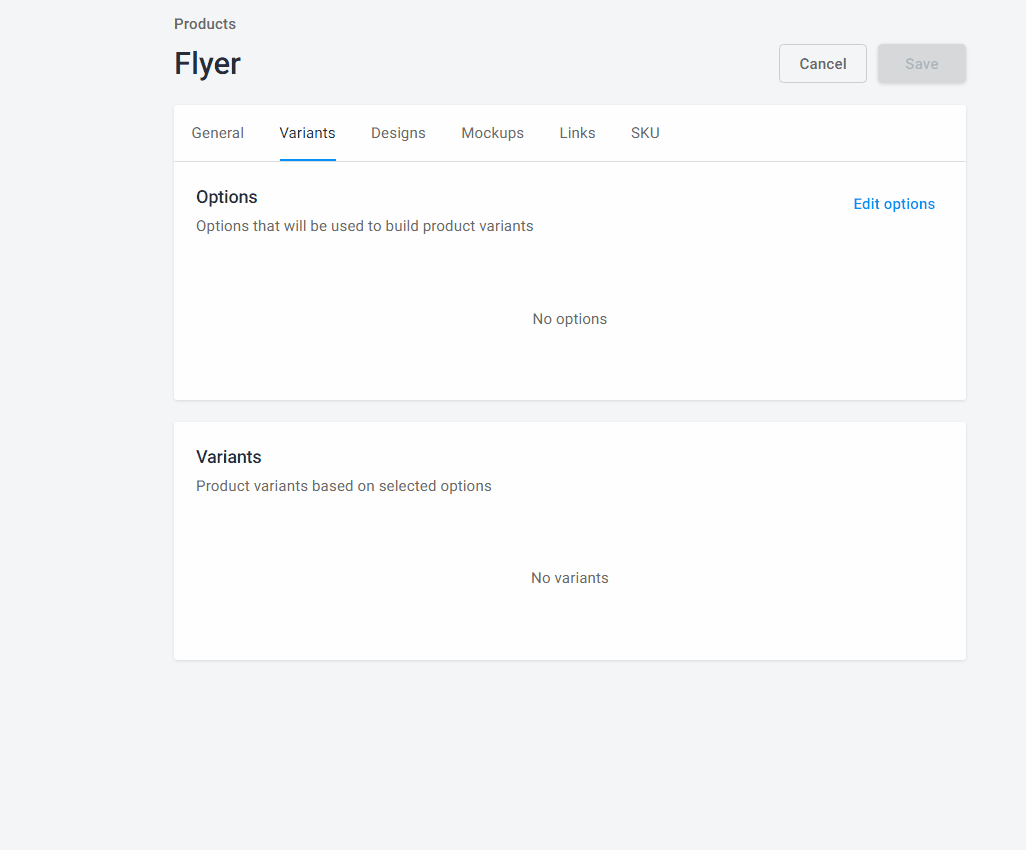 Once the product is created, you can go further and connect assets to a product.