Our mission is to help printing companies creating web-to-print application in the areas where regular web developers give up, namely, everything related to the image processing or image manipulations.
Customer's Canvas is a pure HTML5-based image editing user interface empowered by Aurigma's server-side image processing core. A user can create an image from a scratch or from a template. They can edit, remove or upload images, as well as add/modify text fields. As an output, you will receive a high-resolution print-ready PDF or JPEG. It can be saved both as RGB or CMYK.
If you are building a web-to-print service and looking for an online print product design tool, Customer's Canvas is a right product for you.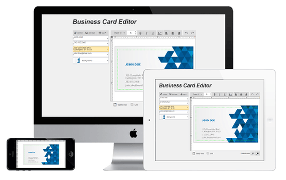 Sometimes you may want to work with our image processing core without a user interface. For example, you want to fill in template placeholders in JavaScript and generate preview images.
You can use Aurigma software to expose an image processing RESTful API which can be used by both web and mobile apps.
Customer's Canvas is not our only product. We also offer Graphics Mill - a powerful ASP.NET imaging SDK which can be used for batch image processing, manipulating PSD-based image templates, generating PDF files, RGB ↔ CMYK conversion, extracting metadata, applying clipping paths, and many more.
With Graphics Mill, you can automate your image processing workflows. Don't hesitate to contact us for a consultation!