Web-to-print solutions for Direct mail service providers
Direct mail has been getting its second wind over the last few years due to the advancing of digital printing technologies and personalization software. Our web-to-print editor can help your customers create effective direct mail campaigns.
Variable data printing
Direct mail campaigns often incorporate personalization features into their design. With Customer's Canvas, your clients can create templates with variable fields or upload IDML/PSD/PDF files, upload their data from various sources, verify data and create proofs, and then generate print-ready files.
Design templates
Inspire your customers to get creative with professional-looking templates. Customer's Canvas supports .IDML and .PSD files so that you can build up a library of existing templates or create new templates quickly and easily.
Personalize any design element
Decide which elements can be changed in your uploaded templates to ensure your partners do not make changes to design elements crucial to your company's branding.
Advanced online editor
Our editor supports a drag-and-drop interface that guarantees a seamless user experience while designing printed products. Give your customers the ability to create direct mail campaigns of any complexity. The online WYSIWYG editor is perfect for self-service workflows.
Design multiple items at once
Direct mail campaigns often include several printed items, including envelopes, mail inserts, and others. These ancillary items can all be designed simultaneously in Customer's Canvas.
Integrate with your Ecommerce system and MIS
Designing the mailers is just a small part of the overall workflow. You also need to calculate the price of the order, including different styling options that have been applied. Customer's Canvas can be integrated into your e-commerce system to process the order, as well as linked to your MIS to manage the job. Moreover, you may integrate our editor with postage services to automate the generation of postal information.
Create proofs on the fly
You can avoid all the common problems with an order by giving your customers a chance to preview their direct mail products and detect any possible flaws with the design before the order is printed. Multiple VDP proofs are supported.
Built with print applications in mind
Customer's Canvas was created for printing applications and our technology was built to ensure that the final product will be exactly the same as what the customer designed online. All important aspects like color management, bleed areas, and imposition are taken into account to generate a print-ready file compatible with your equipment.
Your reliable web-to-print partner
Aurigma Inc. has been working in the image processing field since 2001. We've accumulated valuable imaging experience through the development of highly professional image processing software development kits (SDKs). Our technology is used by major printing companies.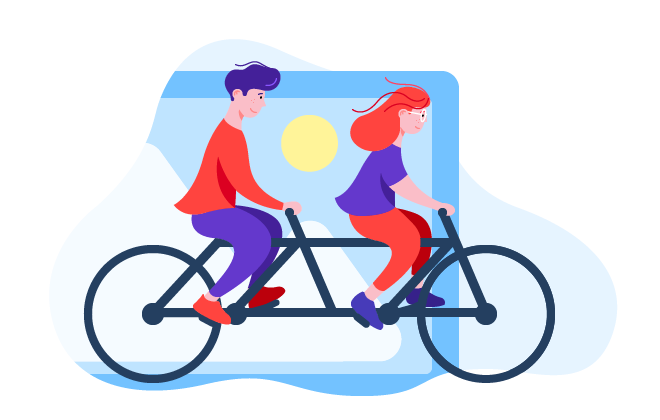 Boost your business with web-to-print
Try free online demo and reach out to our representatives to discuss how our web-to-print solutions can be used to improve the performance of your company!