The whole idea behind web-to-print systems is to give end-users the opportunity to create and order their own products online. If you are building a web-to-print website, you may know that interactive designing functionality is not the easiest thing to develop. It involves non-trivial front-end designers and sophisticated image processing on the back-end. You have to manage templates, generate previews, work with fonts, convert RGB colors to CMYK, etc.
This is where Customer's Canvas comes into the game.
It allows you focusing on the things you know the best - how to optimize the workflow fitting into your business requirements, how to yield decent conversion rates for your marketing campaigns, etc. No need to dive into the image processing problems. We give you technology which will be a part of your workflow accelerating your go to market.
Customer's Canvas is not a complete web-to-print system. It is a print product personalization tool which can be embedded into any web application - your favorite e-commerce system, CMS, website, or an internal web-based system.
Normally, you implement Customer's Canvas into the ecommerce system as one of the steps of the ordering workflow. However, our technology is more than that and can be used anywhere else—for designing templates, variable data printing, pre-flight checks, etc.
How it works?
Customer's Canvas integration consists of four aspects
Editor features
An online WYSIWYG image editor is a core of Customer's Canvas. What features does it include?
User-friendly
Simple and advanced modes
Responsive UI
Works on tablets and desktops
Image sources
Uploads, social sites, shared pics
Image editor
Cropping tool, image adjustments
Text editor
Plain and rich text, multiline
Fancy fonts
PostScript, TTF, OpenType, WOFF
Multiple surfaces
Double-sided and multipage
State files
Undo/redo, load and save designs
Designer features
Safety lines, grids, alignment, layers
Extra elements
Barcodes, QR codes
Server-side image rendering engine
Customer's Canvas is not just about image editing, but it is also about rendering output image files. What can you get configured in the image rendering engine?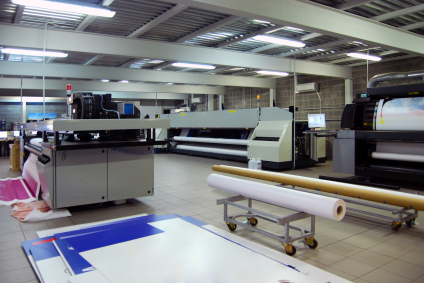 When a user finishes personalizing a print product design, you may want to get a print-ready hi-res result file. Also, sometimes you may want to get a proof image before a customer proceeds with a checkout.
Customer's Canvas can render designs in various formats - PDF, JPEG, TIFF, and PNG. You can configure resolution and color space (RGB, CMYK). Whenever possible, PDF files contain vector data, therefore when you print it, the result is crisp and nice-looking.
It can handle even very large sizes. Smart caching technology allows optimizing your server load and generating an image on demand.
A proof image may be just a low-res copy of the result file or it may be applied to an image depicting the product - t-shirt, mug, book cover, bundle of cards. Even 3D previews are supported!
Template engine
Although your users can design products from a scratch, in most scenarios you may want to save their time and enable them to start their work with a template. What can you expect from the Customer's Canvas template engine?