Power to personalize any printed product
With Customer's Canvas, you can let end-users create personalized designs for various product categories right on your website - from basic printed products, like cards or flyers, to physical products, like phone cases, t-shirts, bottles, and more.
Single-sheet products
Unleash the power of personalization for virtually any product category. The Customer's Canvas web‑to‑print editor will provide your customers with all the tools they need to make customized business cards, flyers, or any other printed product they desire.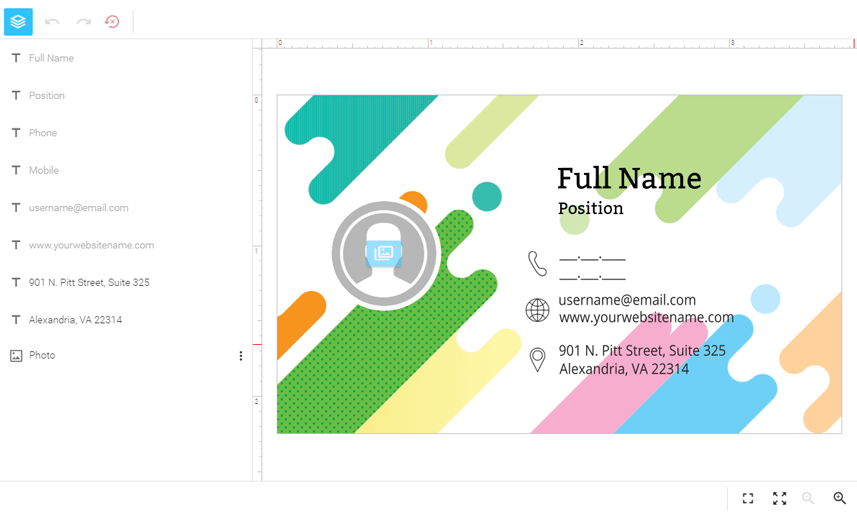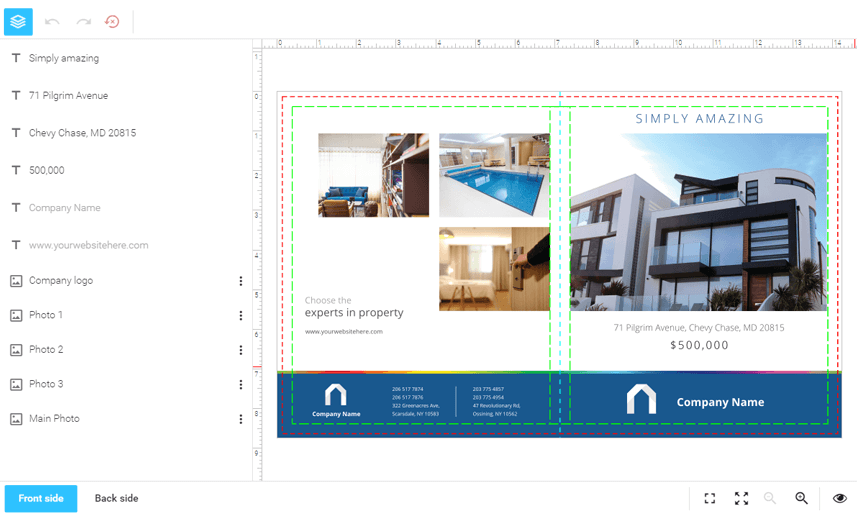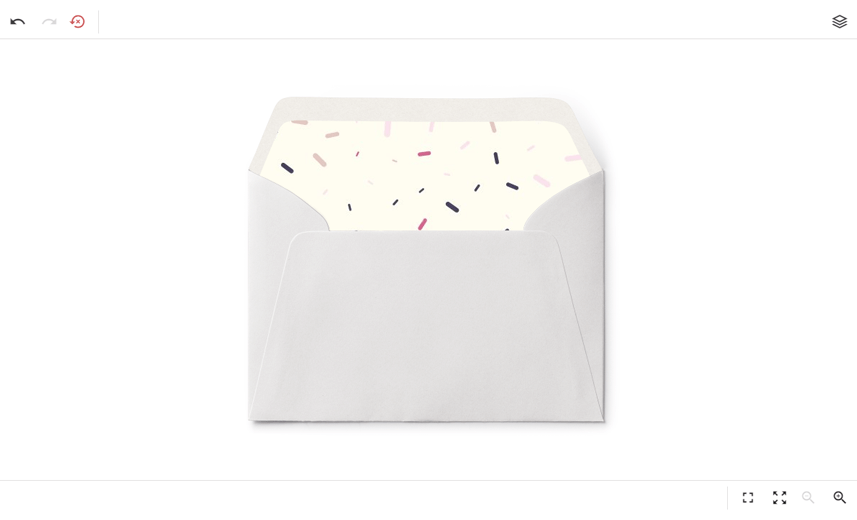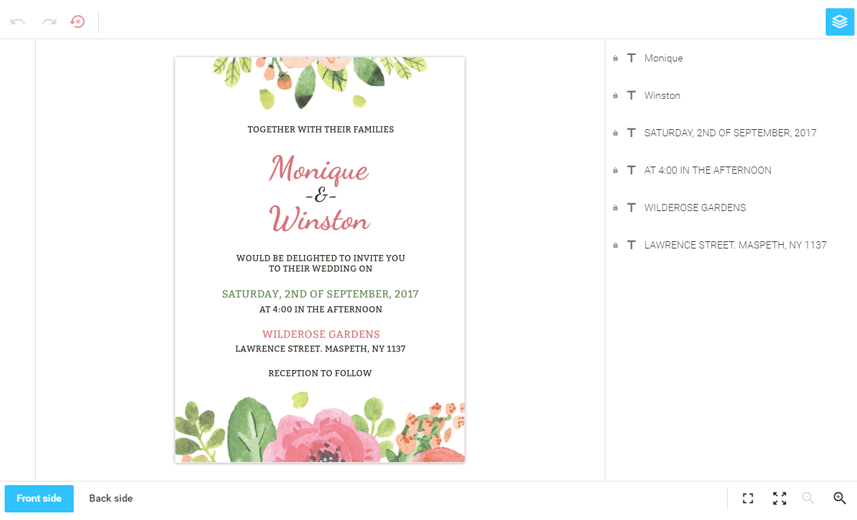 Enable your customers to create business cards online completely from scratch or with some help from pre-designed templates.
Learn more...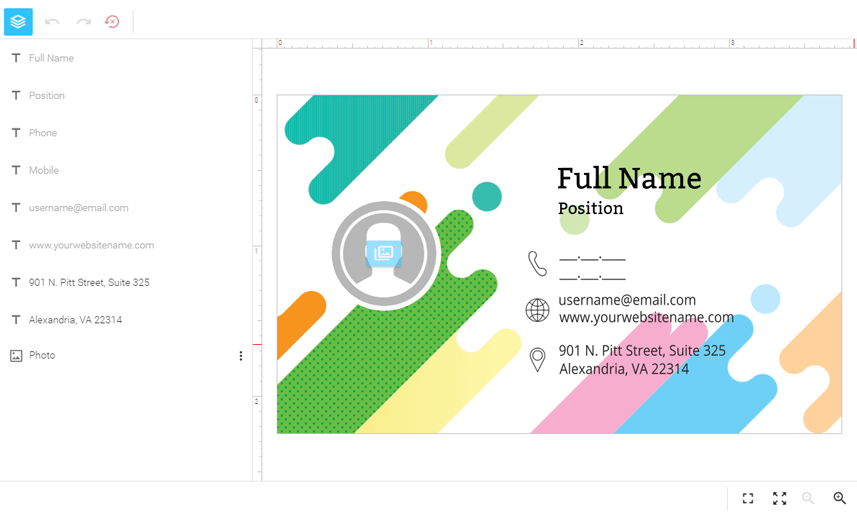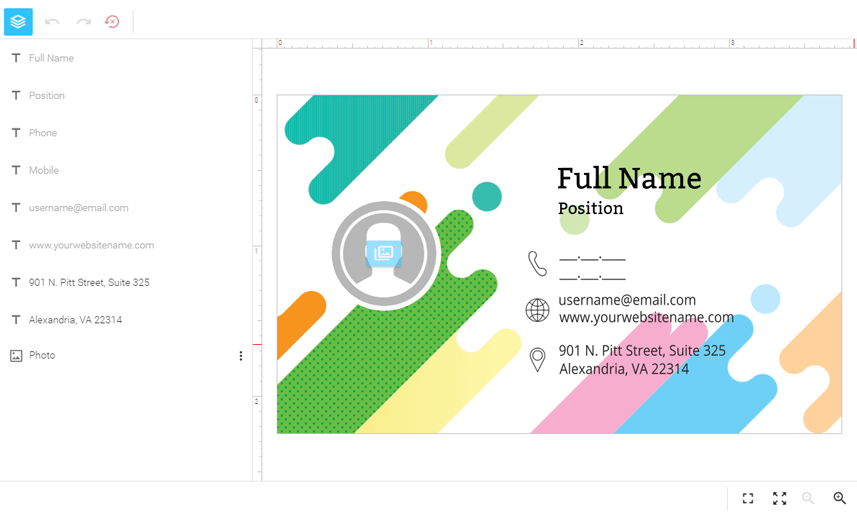 Advanced text and image tools will help your customers create brochures that people want to read. The editor will support any type of layout, including bi-fold, tri-fold, and z-fold leaflets. The API even allows you to automate the pre-population of brochure designs with data from external sources.
Learn more...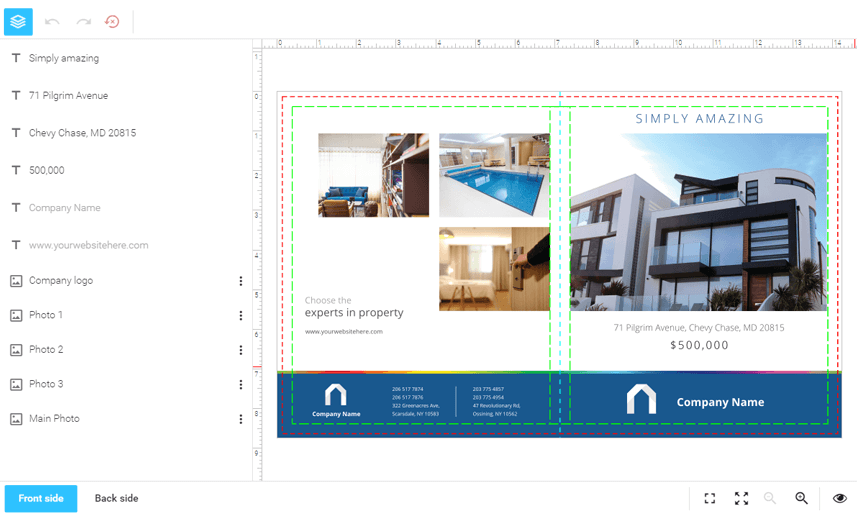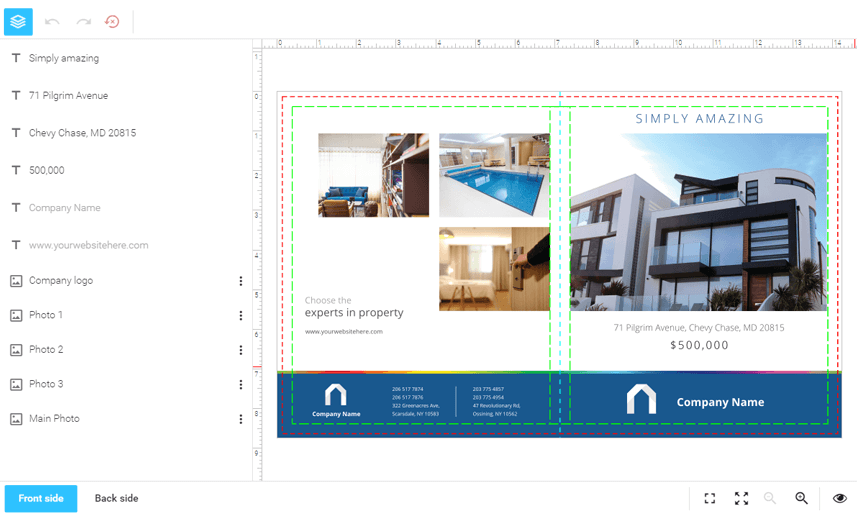 Letterhead, return address labels, or envelopes - they can all be pre-populated with the user's personal details. Users can also manage clipart libraries and tune the editor's other capabilities to make repeat orders a breeze.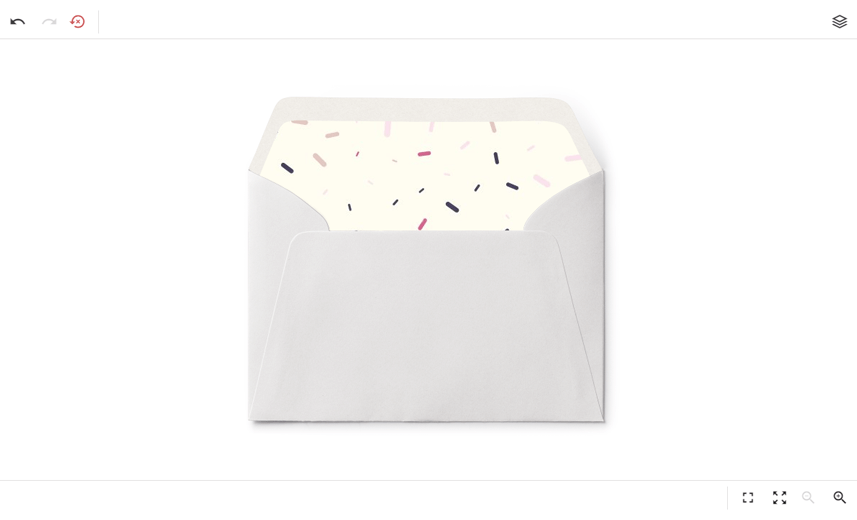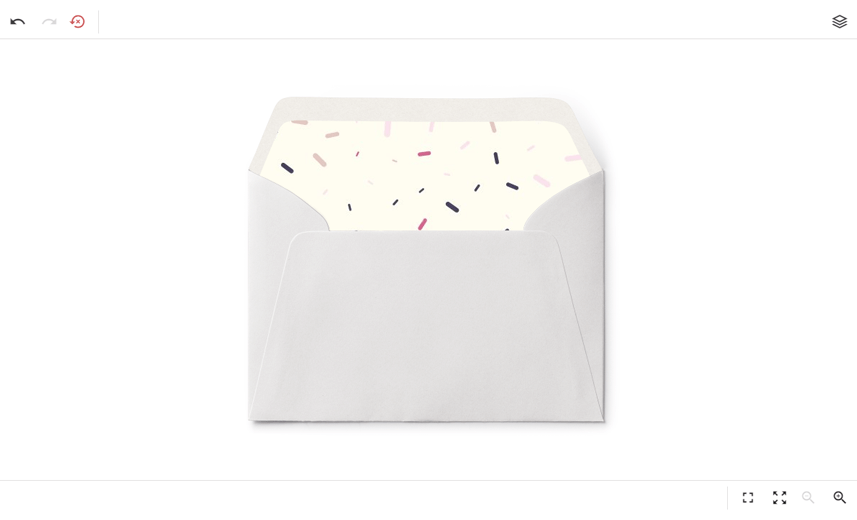 Allow your customers to edit products while preserving the overall design layout, keeping it just as great as the designer originally intended.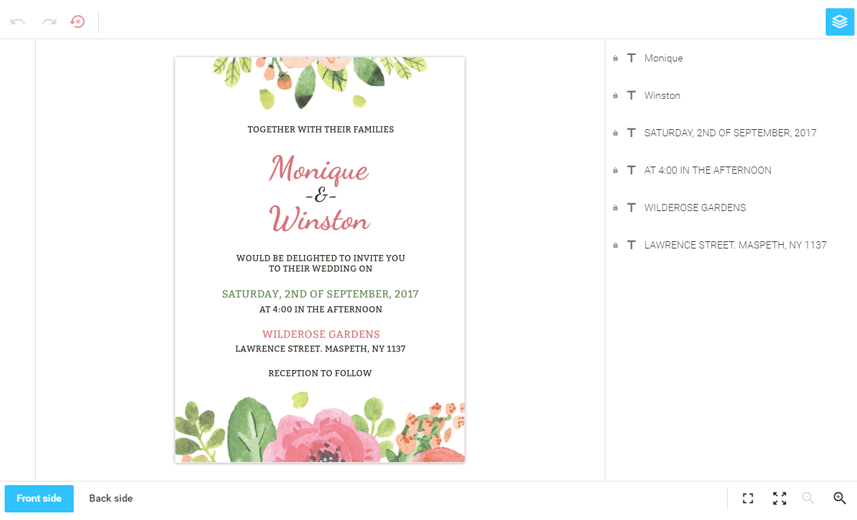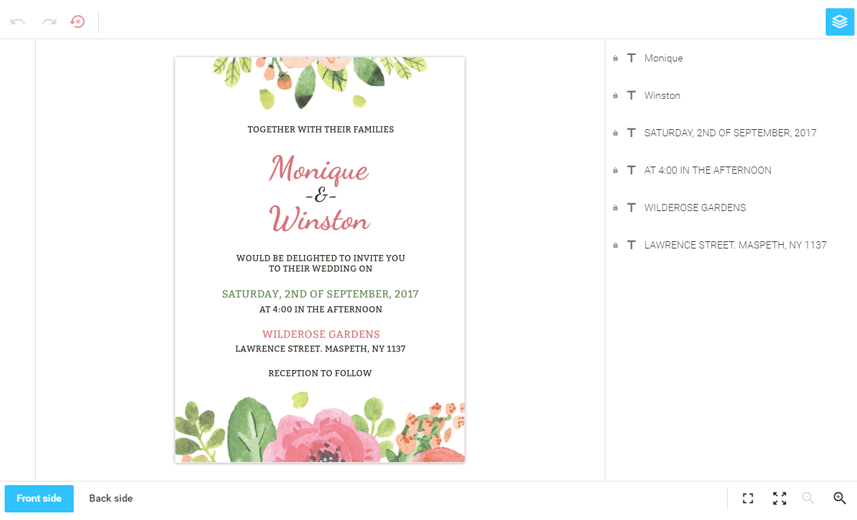 Multipage products
Enable your customers to create multipage products on your website. They can design them by the page or with spreads, create covers with configurable spines, use pre-designed templates or design pages from scratch, apply page layouts, or even recolor designs.
A perfect way for your customers to save their most cherished memories. Give them the tools that can help them enjoy the creative process rather than endure a frustrating experience.
Learn more...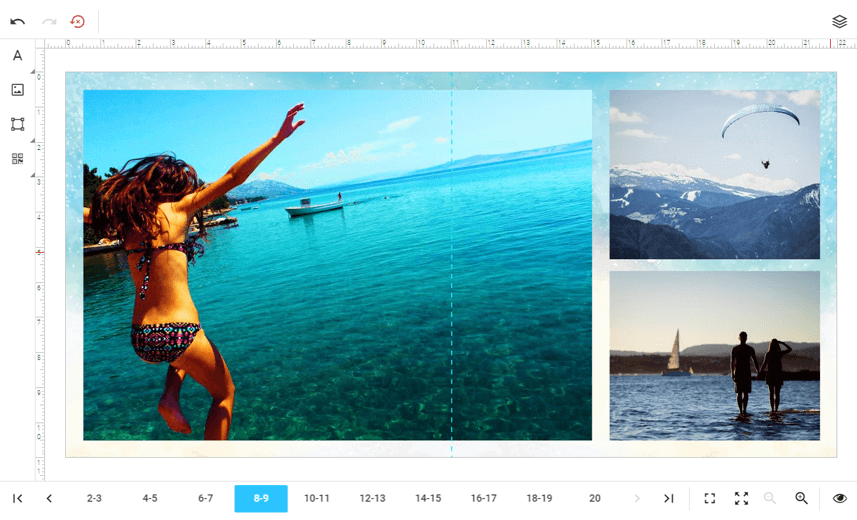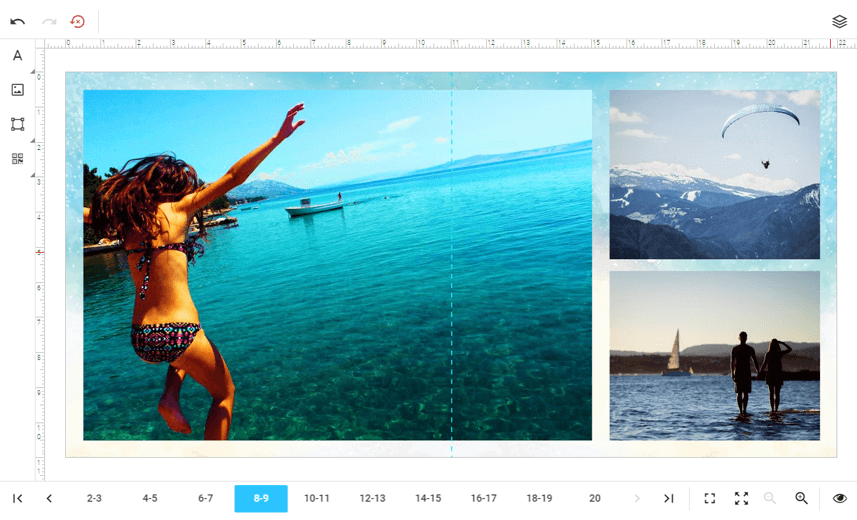 Help your clients present the goods they sell in the best way possible to increase sales and bring more people into their stores. Auto-populate pages with product data via the API.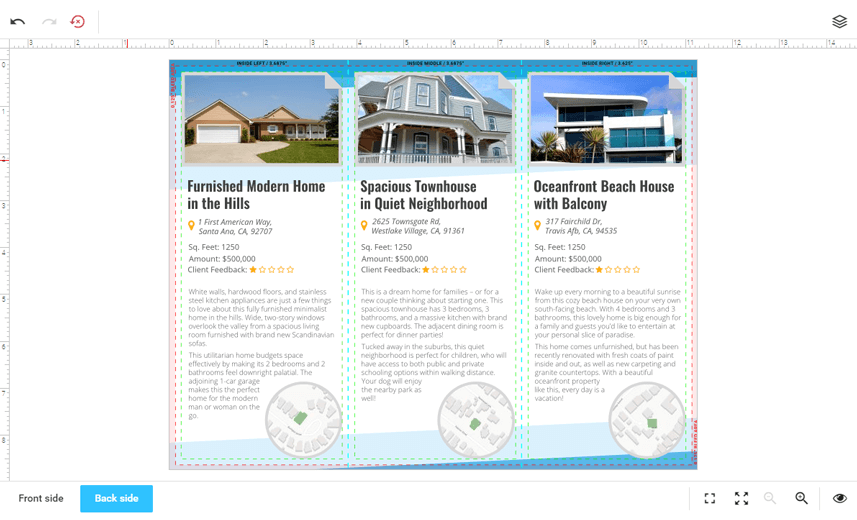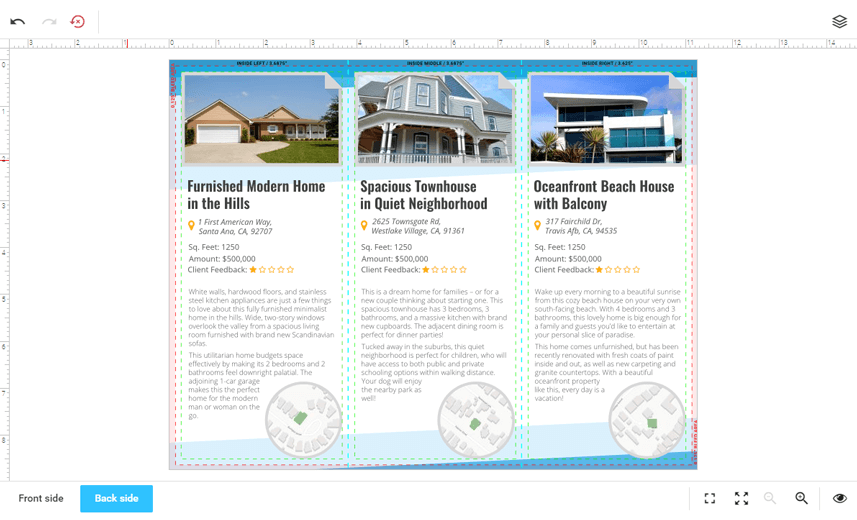 The editor's advanced image and text tools are more than suitable for creating designs to promote high-end business printing products.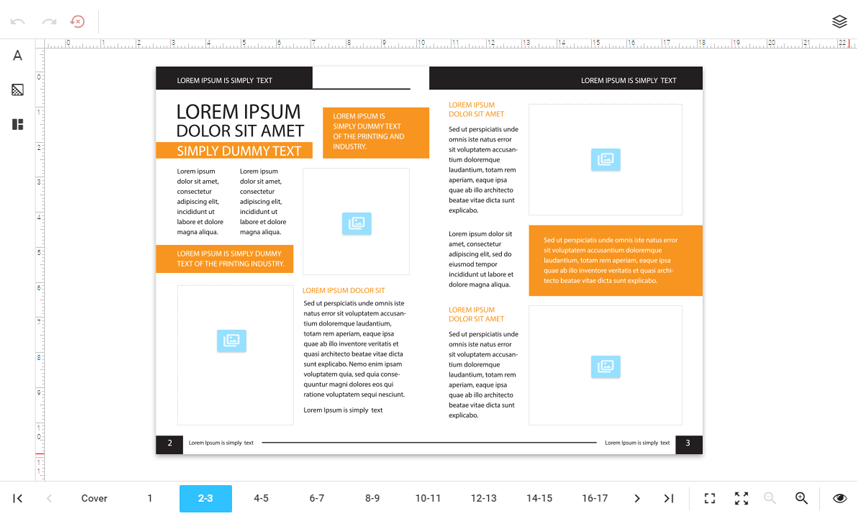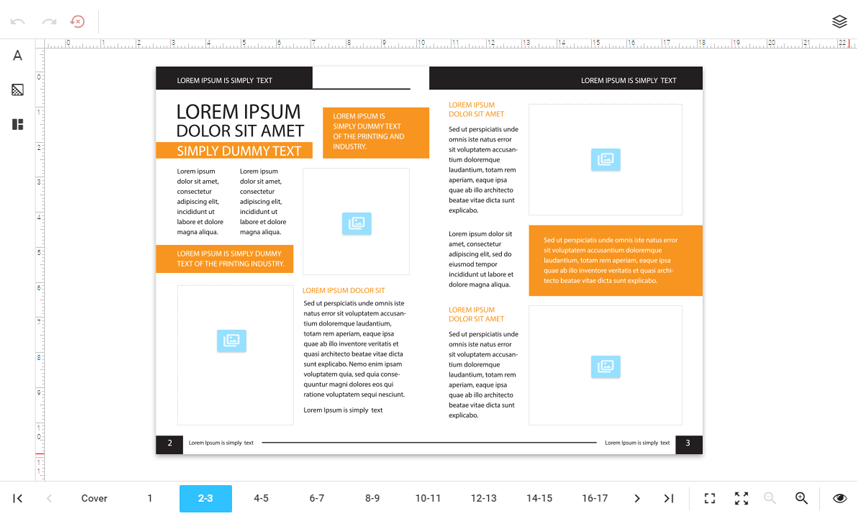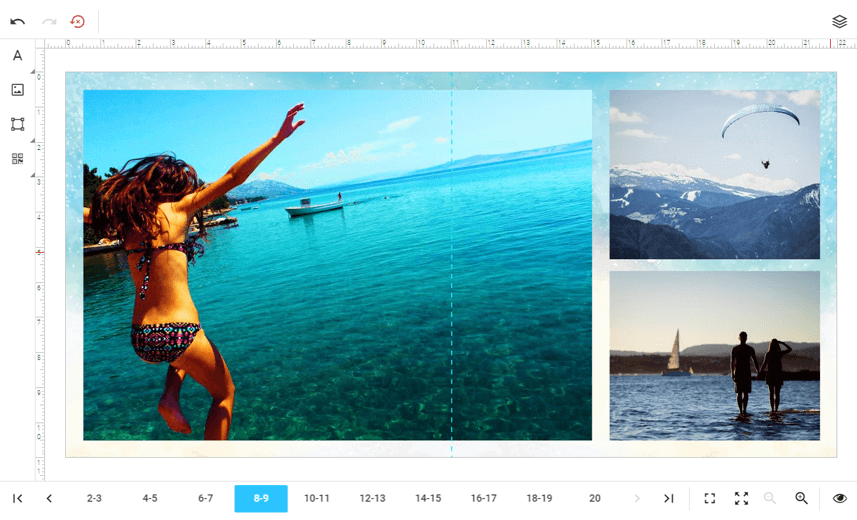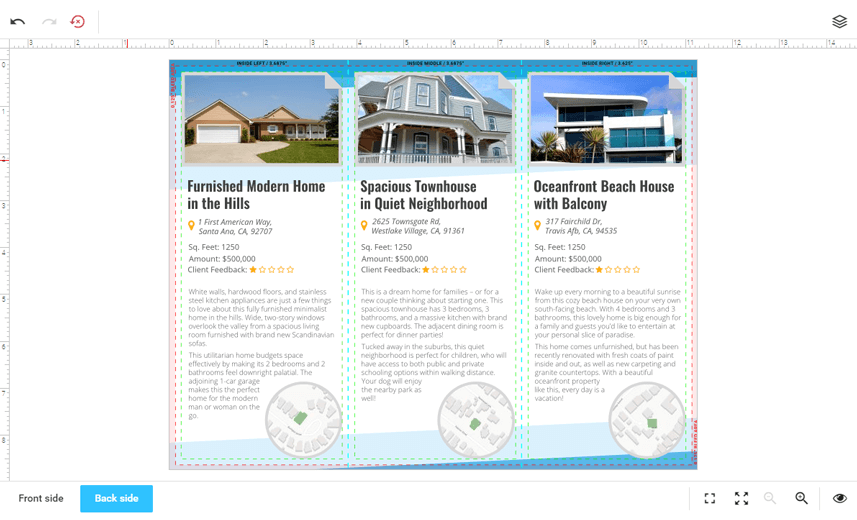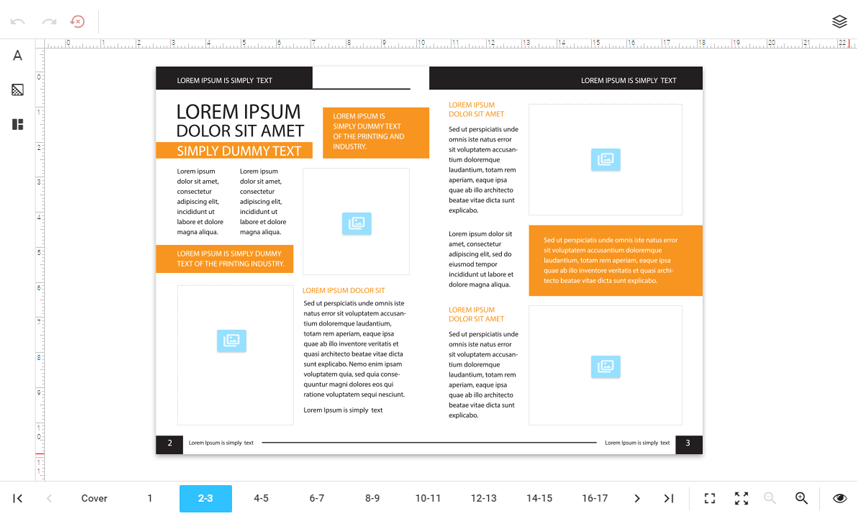 Physical items
Your customers are not just limited to flat printed products. With Customer's Canvas, they can personalize apparel, phone cases, and other items. Visualize items in the editor, let users customize their designs, and generate realistic 3D previews for them.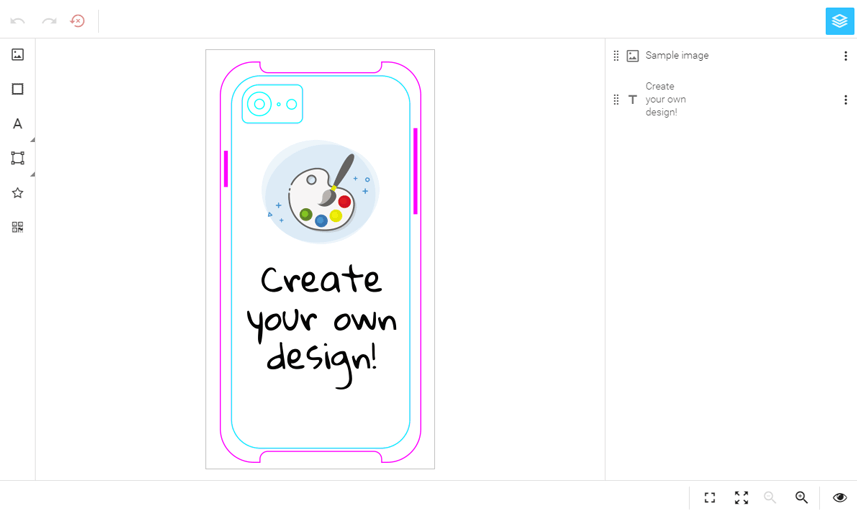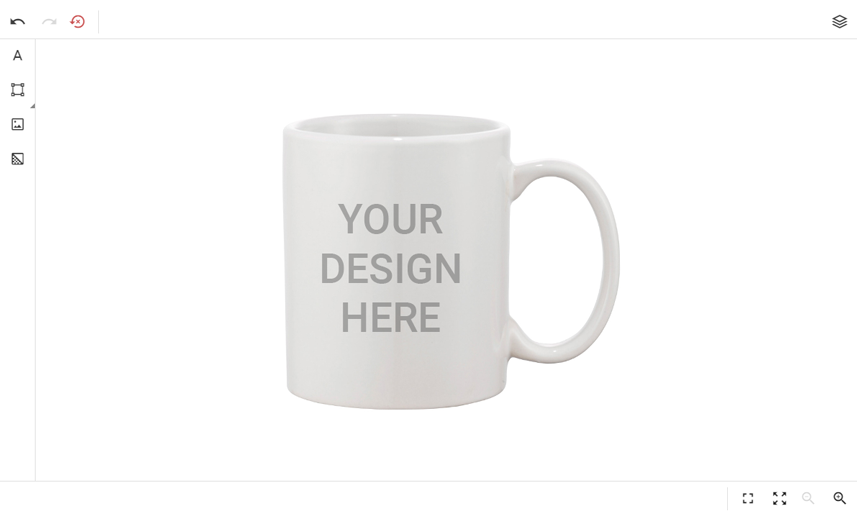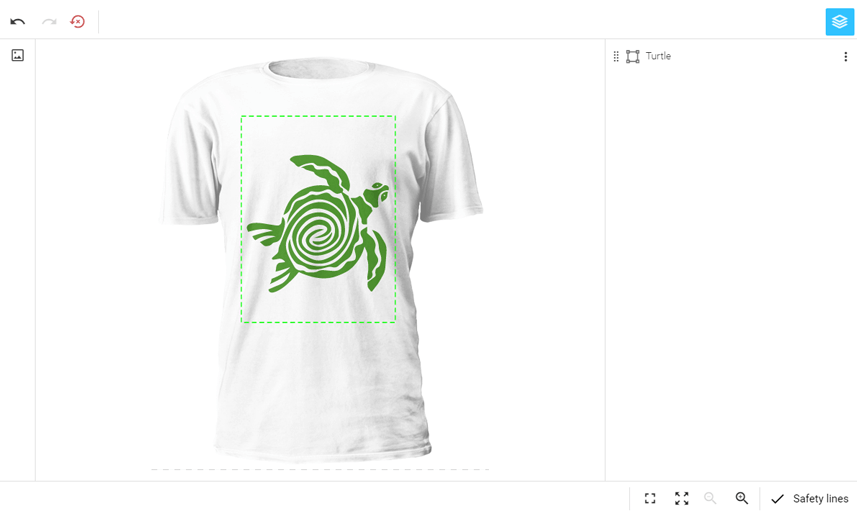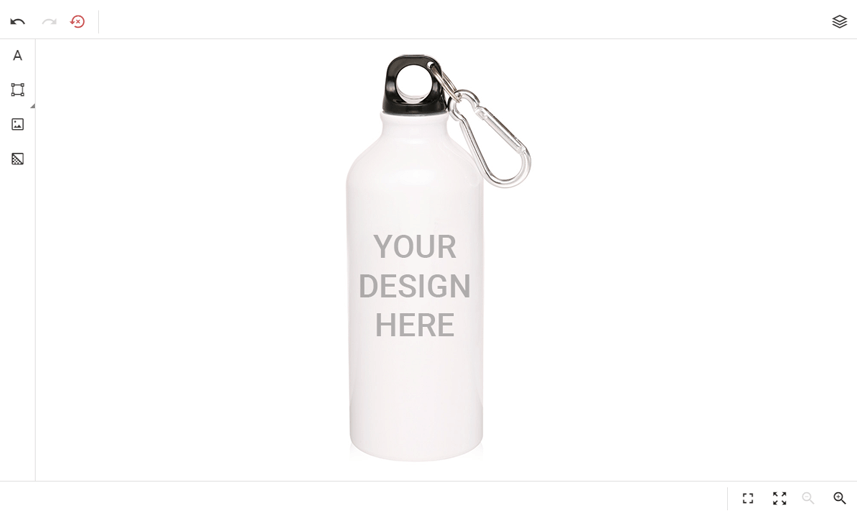 Let clients express themselves and personalize one of the most touched and most visible objects that they own.
Learn more...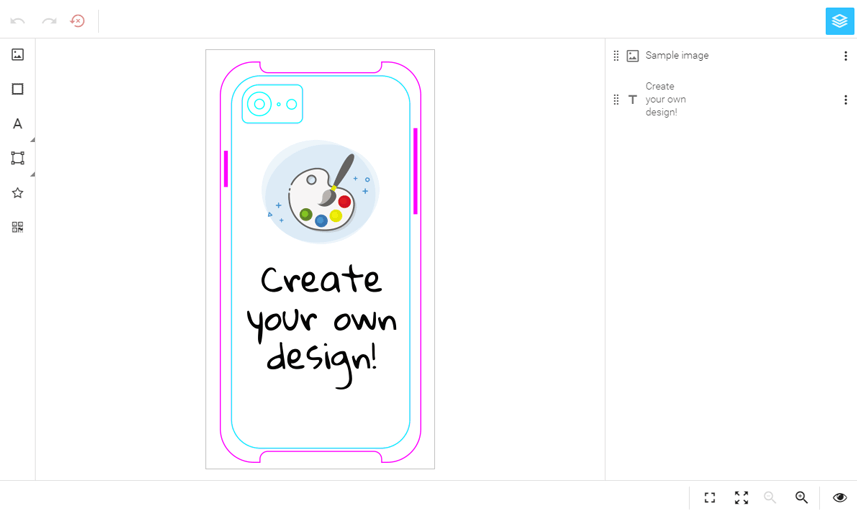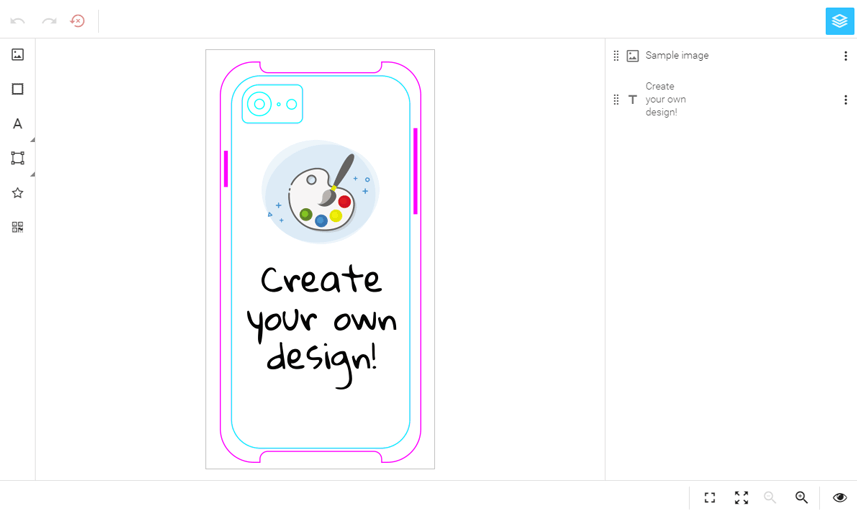 Your customers can enjoy their delicious drink on the inside and a beautiful personalized design on the outside outside.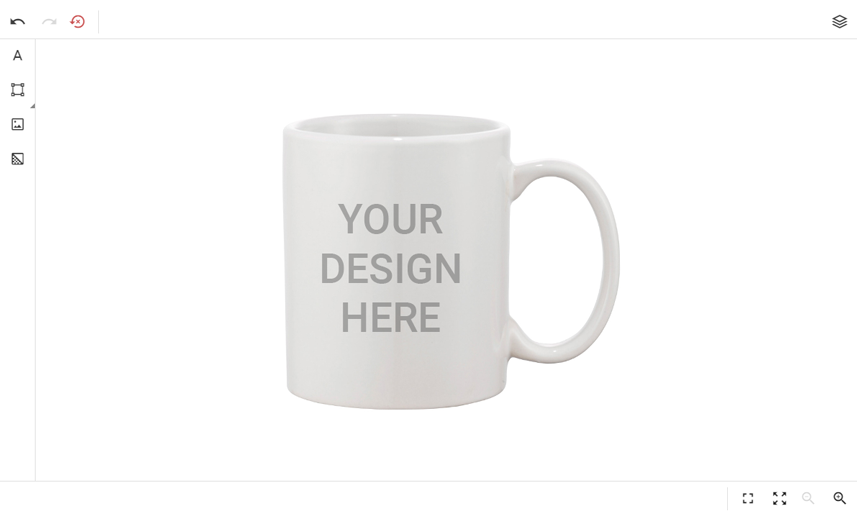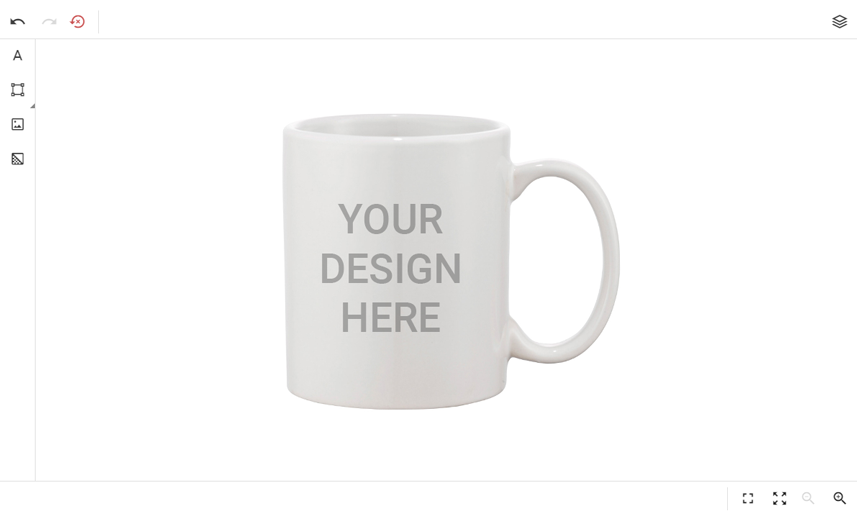 Help your customers stand out from the crowd by wearing customized apparel - from a company's logo to a fresh internet meme.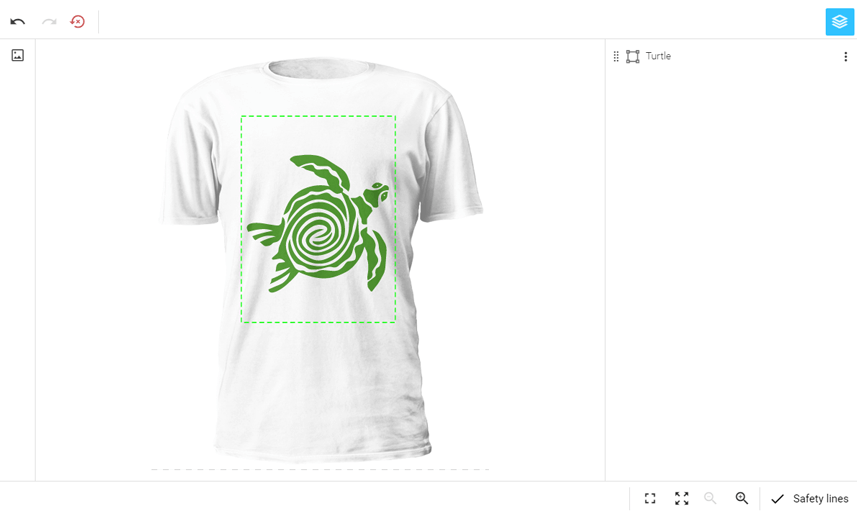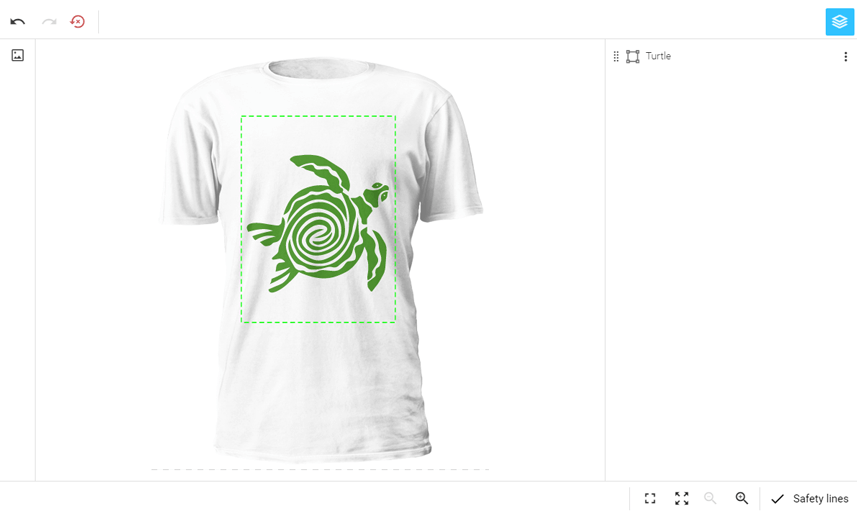 Create personalized designs that can be printed on cylindrical objects – perfect for wineries and home-brewers!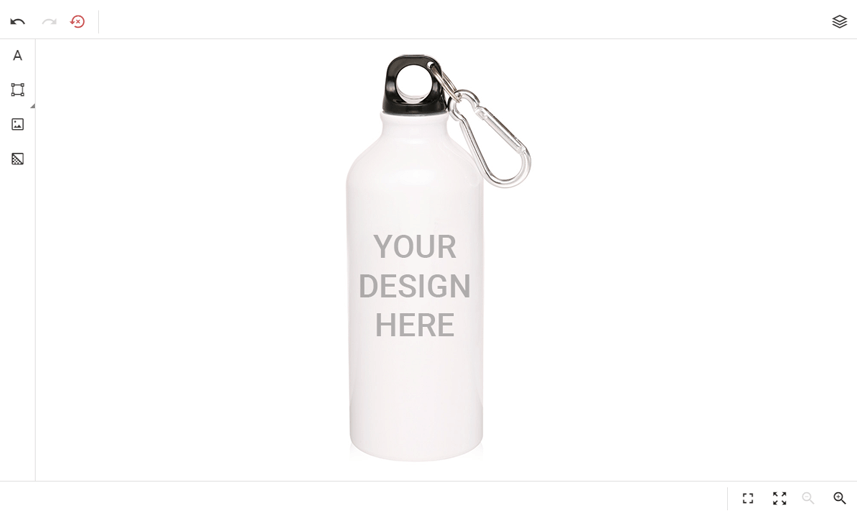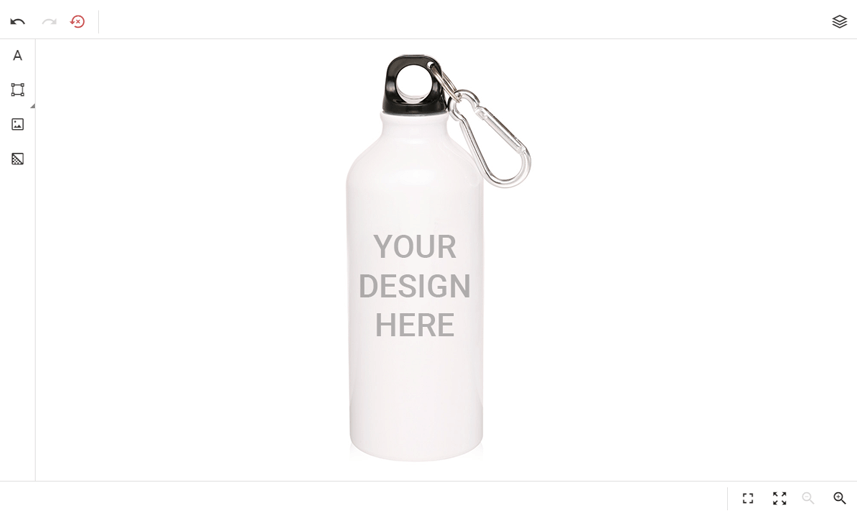 Large format printing
Use Customer's Canvas to edit large format products such as fabric printing, signage, outdoor banners, and more. Our image processing engine handles large designs when other imaging software would call it quits.
From door hangers to huge billboards, use vector images to scale your designs without any quality loss.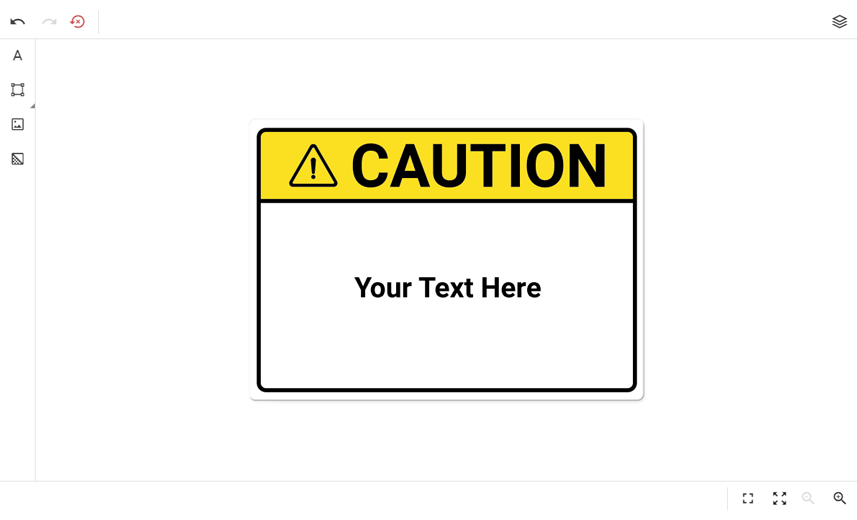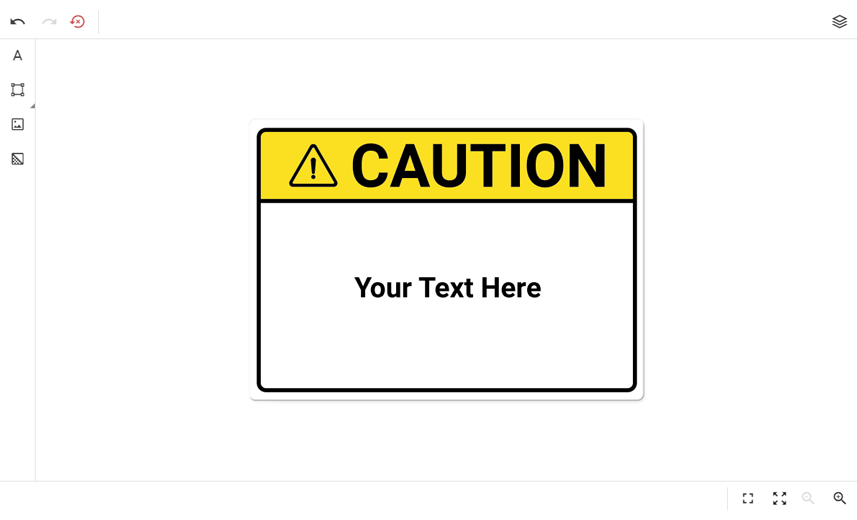 Perfect for small and medium businesses to attract new customers. Customer's Canvas facilitates the design process, supports any shape, and can generate previews of the final result.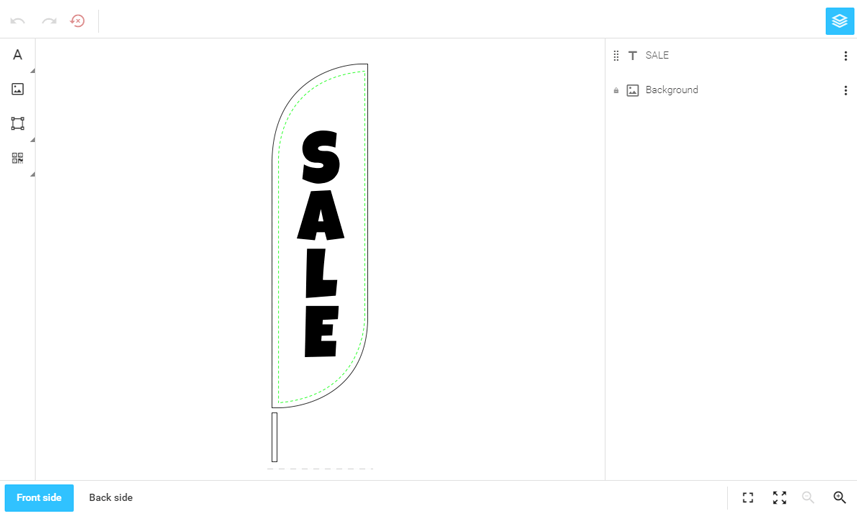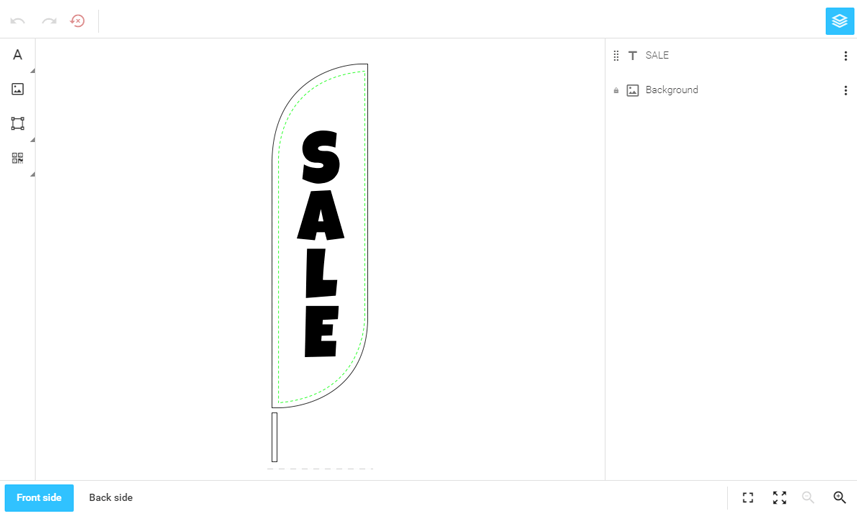 Still one of the best ways to sell real estate. Allow users to create yard signs in their browser using our web-to-print technology. You can even set it up to preserve branding rules.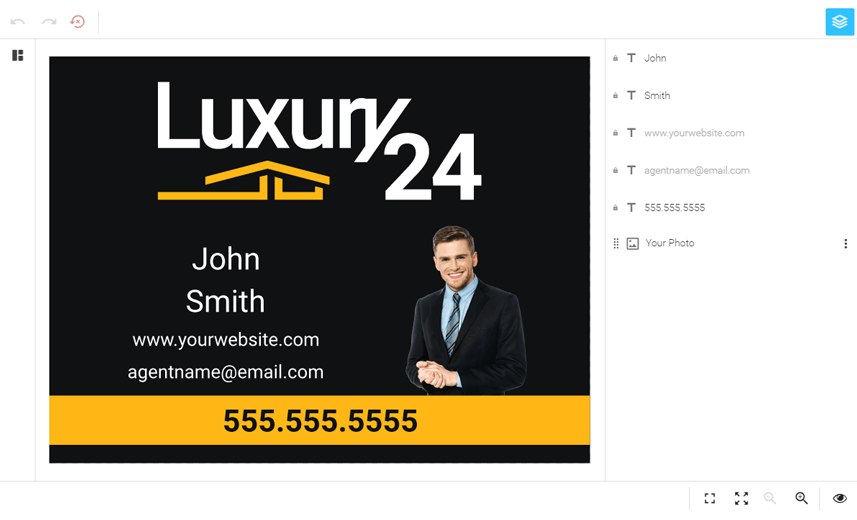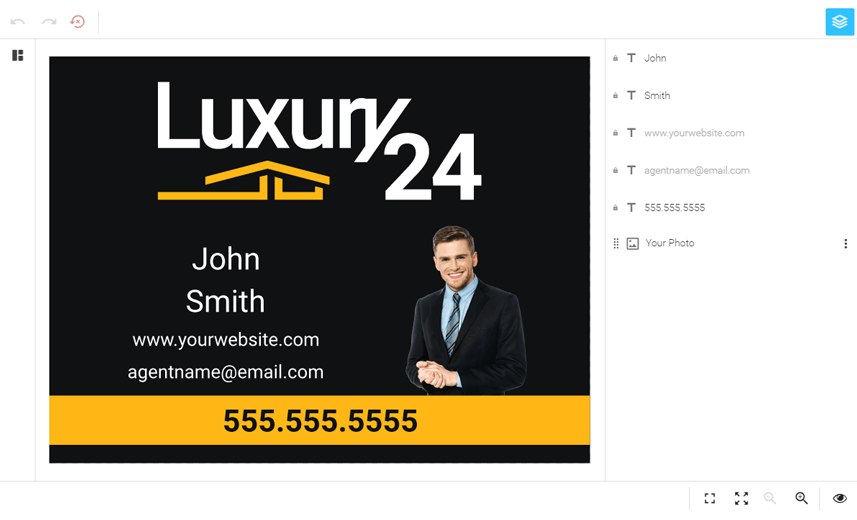 For customers who want to be noticed at distance. Customer's Canvas makes creating large canopy designs online easy without the need for your clients to communicate back and forth with your graphic design department.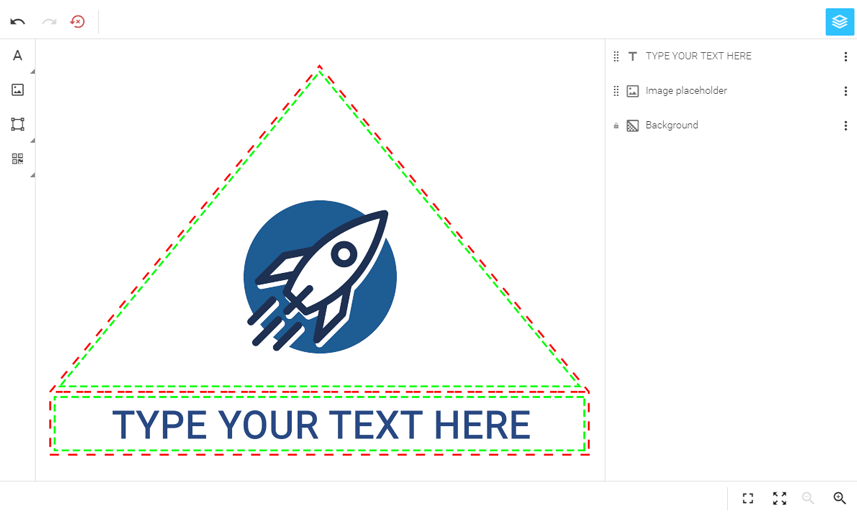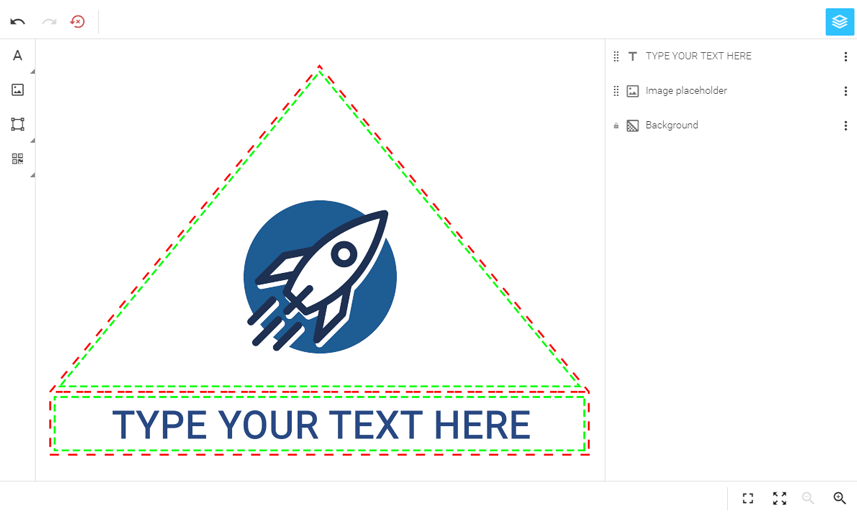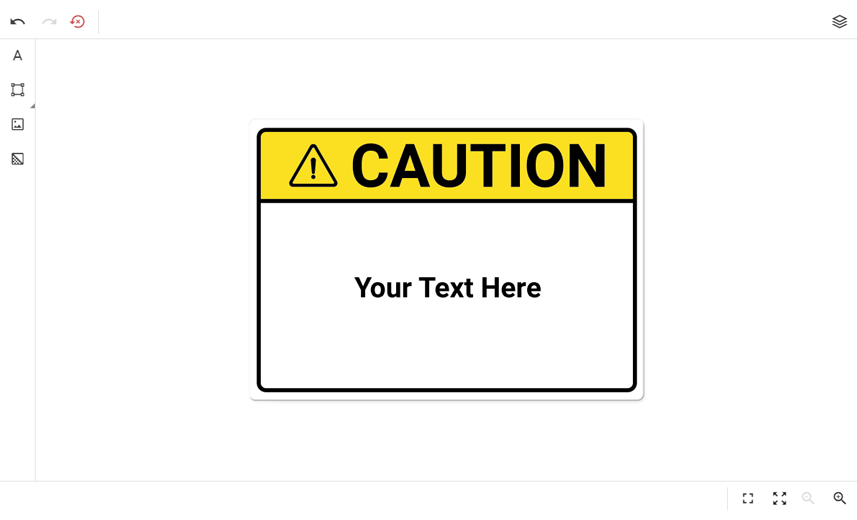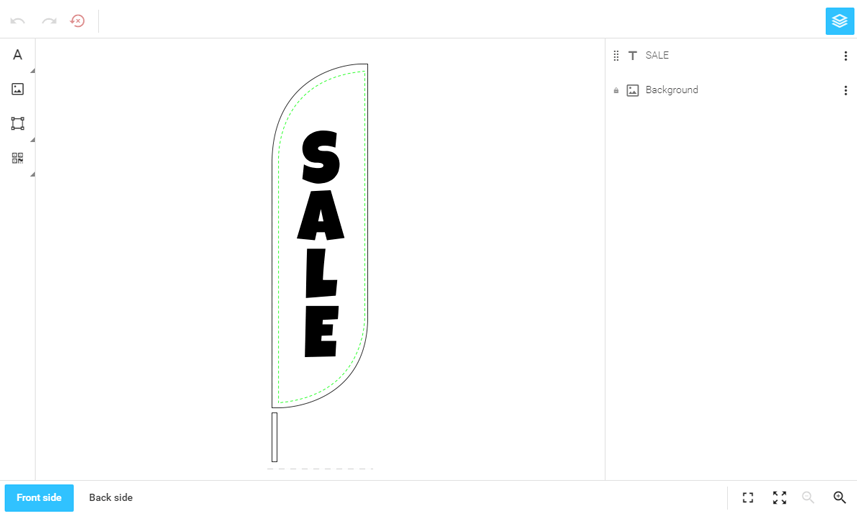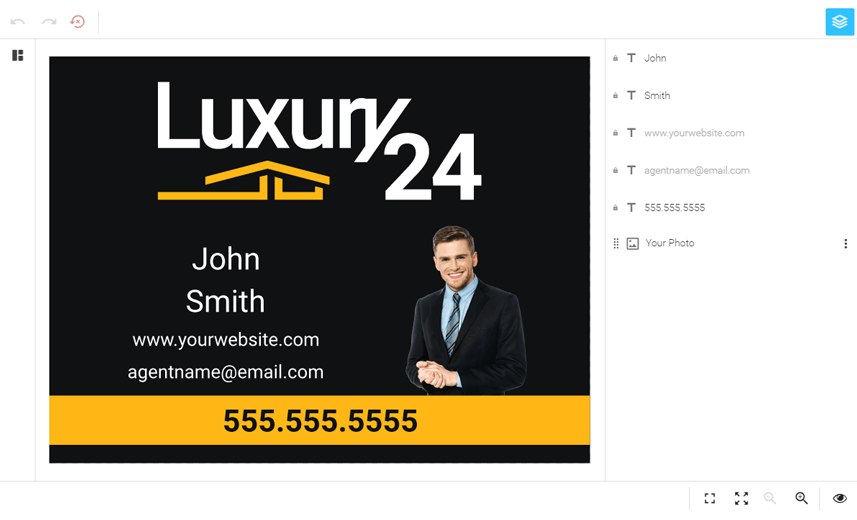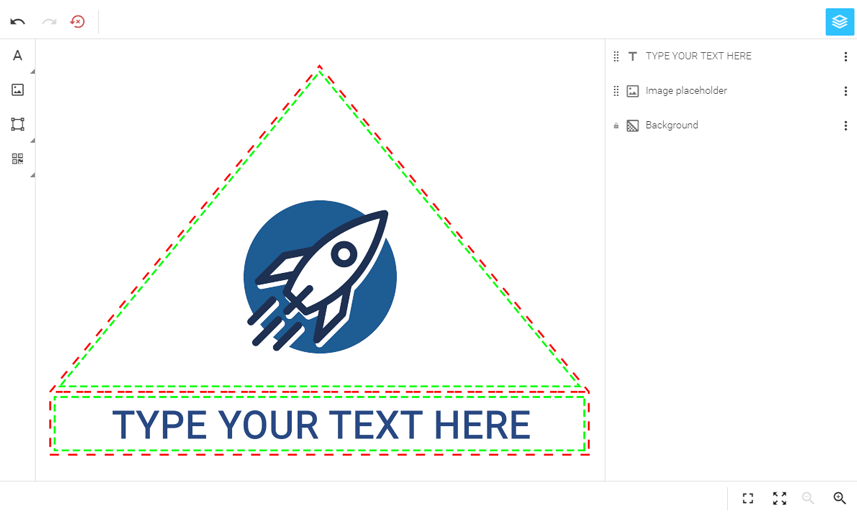 Packaging
Do you want your customers to enjoy the convenience of custom packaging online? Meet the new Customer's Canvas Packaging designer. Enable your customers to design personalized packaging products right in their web browser, instantly visualize them in 3D, and export finished designs to print-ready files.
Learn more about Customer's Canvas Packaging...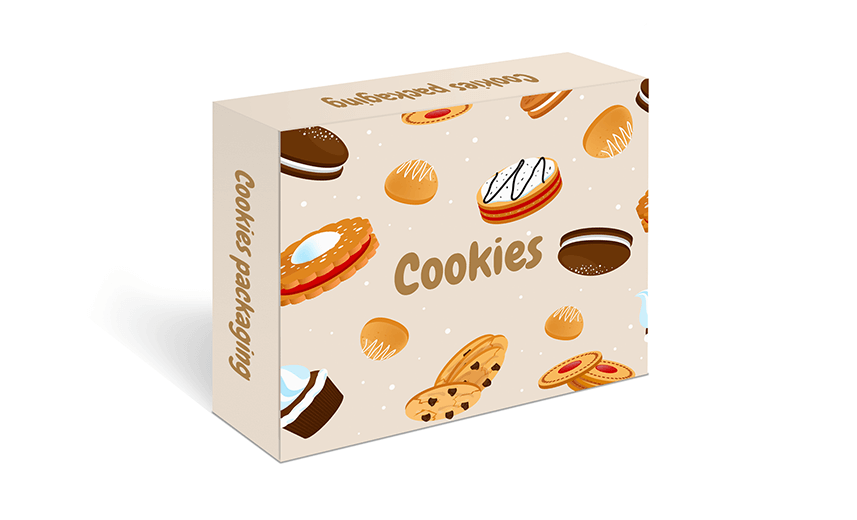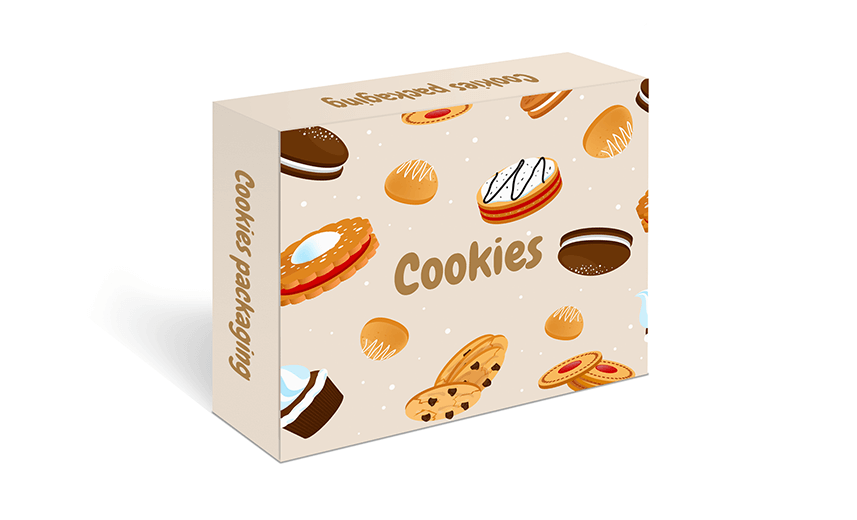 Even more products
Didn't find your product category in the list above? Contact us and tell us all about your unique challenges and online personalization requirements. We are flexible and can work with any of your unusual customizable products.
Online designing process done right.
View Demo