Limitless product personalization
Simplicity meets powerful features to empower end-users with no graphic software experience to create professional-looking printed materials. Create your own editor on top of Customer's Canvas for a workflow that truly aligns with your goals.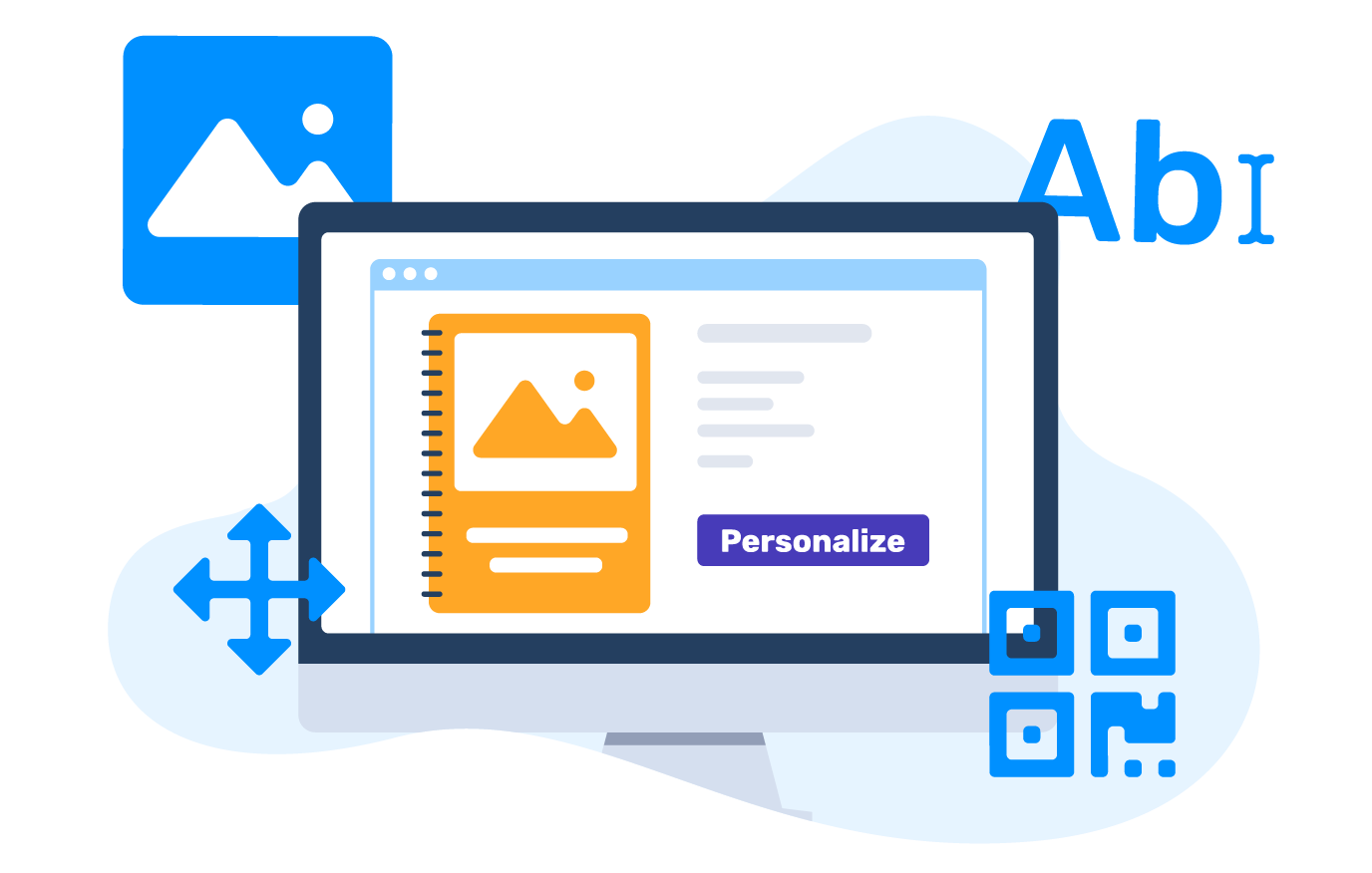 Tailored to your business and your customers
Works on any device
The editor runs just as well on mobile devices as it does on desktop computers thanks to its pure HTML5 and JavaScript backbone.
Native look
Make the web-to-print editor an organic part of your online storefront or software.
Language options
Go global by offering different interfaces in the languages your customers speak worldwide.
Everything you need in an editor
Make it easier for your clients to personalize product designs with all the features they need to create and edit.
Flexible user interface
Your customers can enjoy simplicity from start to finish while designing any type of print product on your website.
Provide visual aids
Display visual aids like rulers, bleed and trim lines, spines, cutting marks, and snap lines to facilitate the design process.
Layer by layer editing
Use a mouse or touchscreen to manipulate text, raster, and vector layers in the editor.
Text editing
Get support for any type of typographic font and advanced text formatting right out of the box.
Learn more
Working with images
Hand your customers advanced image manipulation tools that will bring their designs to life.
Learn more
Handle vector elements
Allow users to upload their vector images or add primitive vector shapes like rectangles, ellipses, and lines.
The power to personalize any product
Give your customers all the tools they need to make customized print products online.
Paper products
Business cards, photo books, and any other single- or multipage product.
Physical items
Apparel, phone cases, and other physical items of any shape.
Packaging
Boxes, bottle holders, and any other kind of static and parametric packaging.
Signage
Fabric printing, signage, outdoor banners - no matter the size.
Create any kind of interface
Create design personalization workflows that meet your needs with the unlimited flexibility of Customer's Canvas.
WYSIWYG
Users create and manipulate designs by hand.
Form-based
Users edit designs using selectors.
Upload-based
Users upload existing designs.
Multi-step
Combine different approaches in the same workflow.
Headless design creation
Create designs programmatically.
Boost your business with web-to-print