Customer's Canvas
BackOffice

Technology that simplifies the workflows for managing your web-to-print integration. When BackOffice is integrated into a client's e-commerce platform, even non-technical staff can set up product configurations, which are then available for ordering on the client's website.
Bridge the gap between web-to-print and your back end
Implementing web-to-print into your automation environment can be a painful process, but it doesn't have to be. Customer's Canvas Back Office streamlines the initial setup and further management of product designs, assets, configurations, and e-commerce integrations.
Intuitive interface
Customer's Canvas BackOffice provides an easy and intuitive admin panel that simplifies the process of organizing and managing your web-to-print assets, which can dramatically reduce time-to-market, especially if you have dozens of online product offerings.
Manage your design assets
Streamline management of the many assets that are required to create product designs, including...
Create a design from scratch or import files created in Adobe InDesign or Photoshop, then make changes to them as needed. Define how a specific element can be personalized in the editor. Filter, sort, and search designs as well as create duplicates or delete them.
Expand your creative options by adding new fonts that can be attached to your designs.
Experiment with a vast palette of colors to create your templates as well as limit your end-users to specific color options for a particular product.
Upload and group images to use them in public galleries available to your end-users.
Manage product templates
A template is the set of options that are applied in the online editor to personalize a specific product from your online storefront. Use BackOffice to create templates and navigate through them.
Manage permissions for each design element to build your desired personalization interface.
Use uploaded design files, fonts, artwork, and color profiles.
Set up template attributes like product defaults, available options, validation, and more.
Build the configuration and design the appearance of online editors tailored for different product types, from commercial printing to gifts and specialty items.
Make sure that a created editor works the way you intended and link it to the product in the connected e-commerce system.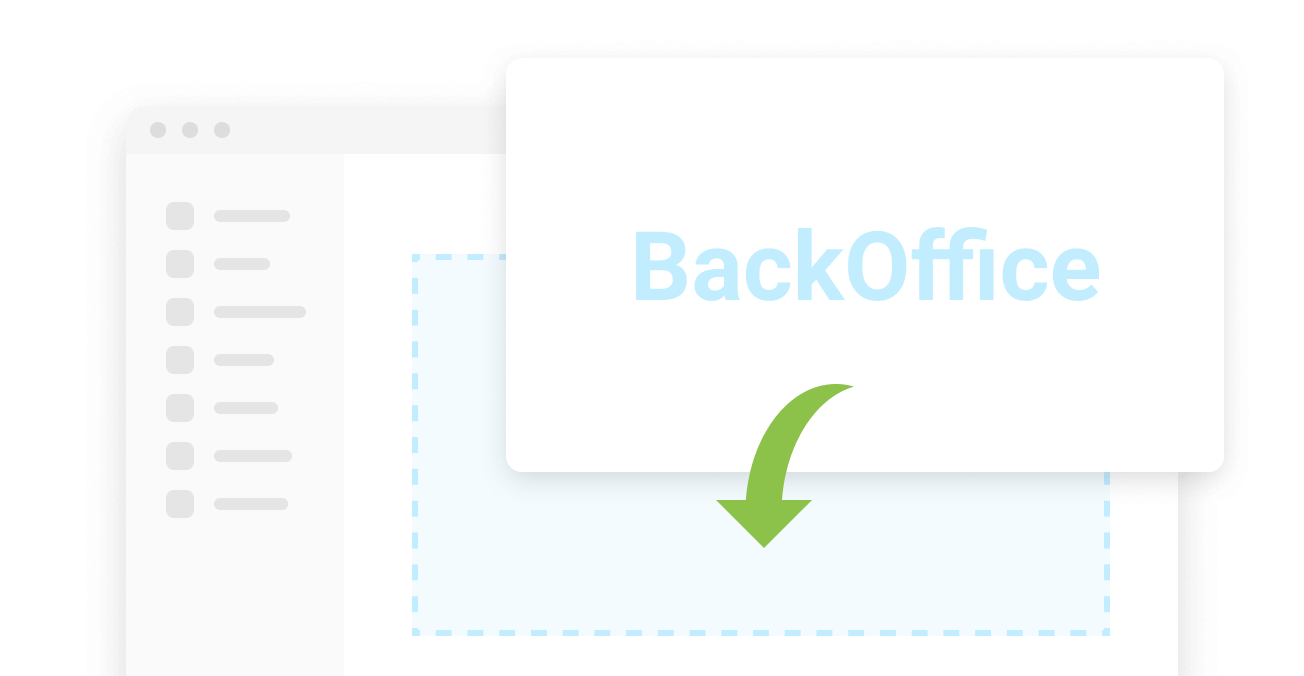 Easy integration
BackOffice comes with a powerful API that makes programmatic asset and user management easier than ever. It allows you to connect your admin panel with BackOffice to provide a seamless user experience for managing your web-to-print integration.