Placeholders
Customer's Canvas provides a complete set of features to work with image placeholders. Create placeholders of any shape, define the image insertion mode, and use other options to place images perfectly.
Tri-fold brochures have more surfaces and therefore more space for images without needing to sacrifice text. With more real estate for photos, this design will allow users to experiment with more of Customer's Canvas's robust image features. Users can utilize several different types of placeholders to control where and how end-users can add their photos.
View demo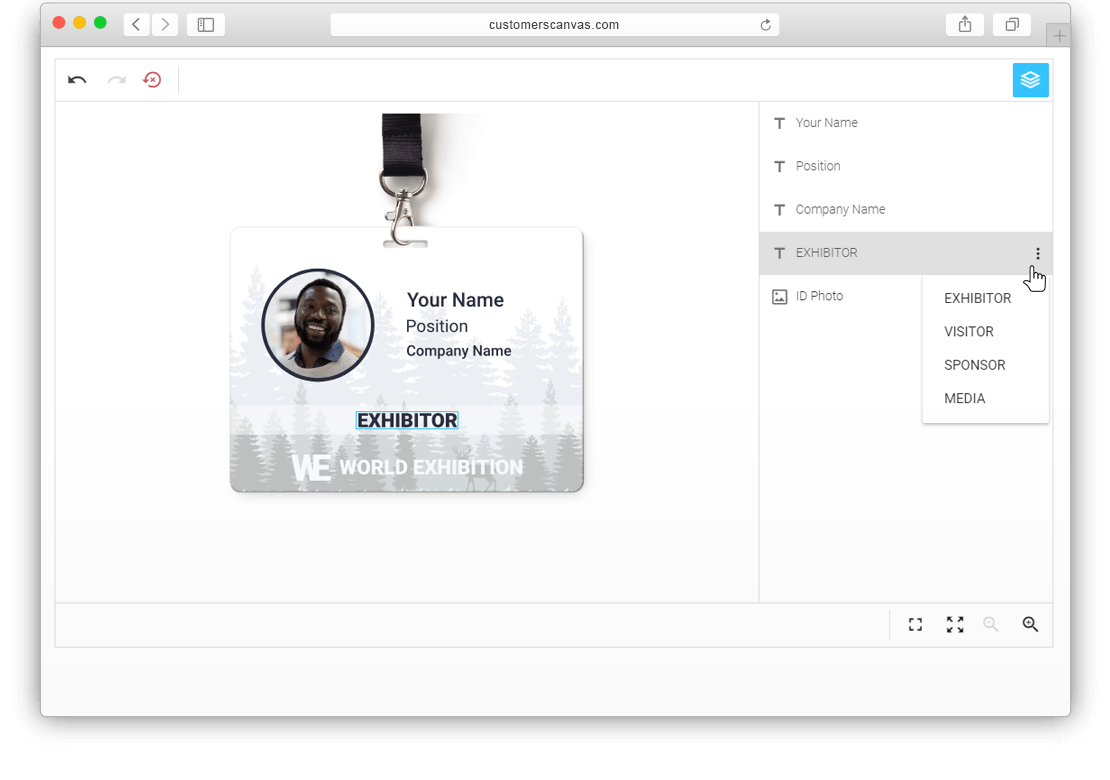 This demo allows you to fill in a predesigned template with visitor data. You can lock your template to prevent changes to design elements while enabling your customer to enter the visitor name and information. Create an online gallery with visitor photos or upload them from other sources. Select the visitor's type (guest, employee, etc.) from predefined options.
View demo
This example is edited in Simple mode, but still allows for a more complicated design than the previous demos. Multiple image placeholders are arranged tightly together to allow the user to create a collage design with their photos. They can also choose to leave some spaces blank, which will expose their background color of choice.
View demo