Inline text list
Perfect for customization workflows that involve selecting between a few variants of the text.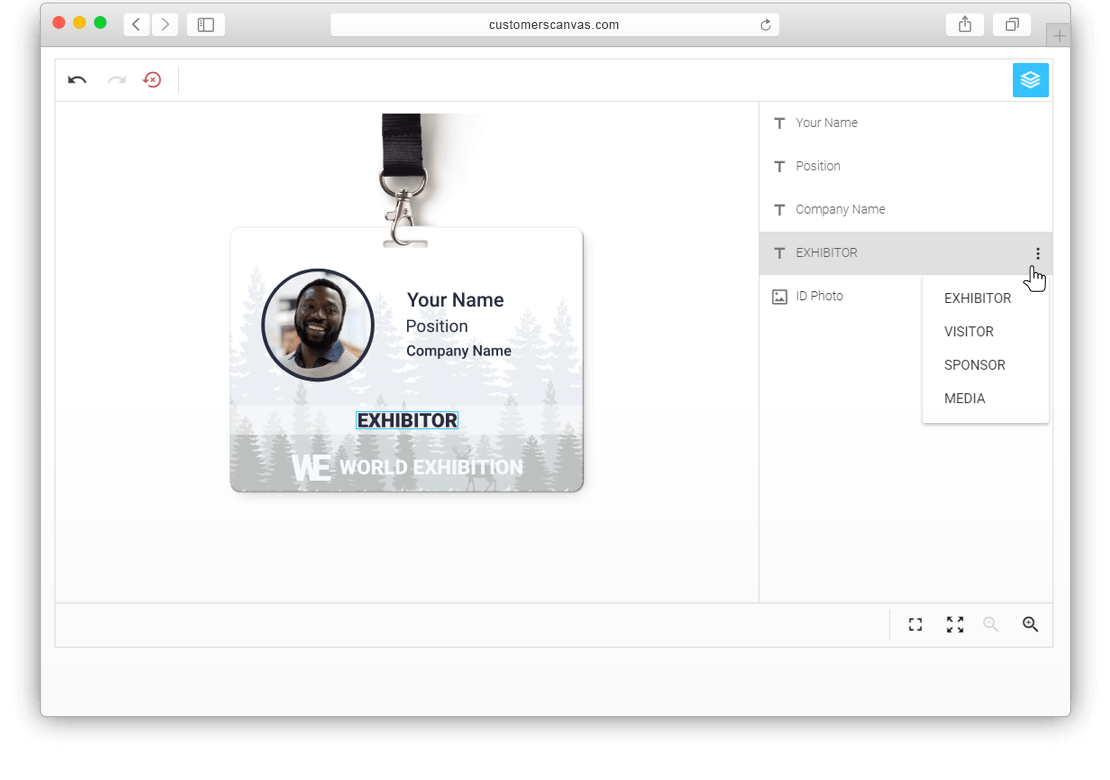 This demo allows you to fill in a predesigned template with visitor data. You can lock your template to prevent changes to design elements while enabling your customer to enter the visitor name and information. Create an online gallery with visitor photos or upload them from other sources. Select the visitor's type (guest, employee, etc.) from predefined options.
View demo
Parking decals are not limited to simple sticker designs. Users may want a hanger for their rearview mirror instead. Hangers also give users more options as they can have a double-sided design. There are some cases where the same information must be displayed on both sides. This can be done easily with linked text and images.
View demo