Customer's Canvas is an image editor for contemporary web-to-print systems. It is developed using pure HTML5/JavaScript (no Flash!) and it runs well not just on desktops but also mobile devices.
When we created Customer's Canvas, we strived to combine simplicity for users without any experience with graphics software and powerful features required by professionally looking printed materials. The editor contains a number of components which solve this task without compromises.
Let's see what's under the hood.
How the user works in the editor
Open a blank editor, start from a template, or continue a previously saved work
Depending on your needs, the user can start designing a product from a scratch, select a template or even load a design they previously created in the editor. They can add new text, images, shapes, and other elements, modify them or remove. Users can undo or redo their changes and even reset the design to the original state.
Editor anatomy
Customer's Canvas editor is comprised of two elements—object inspector and working area

Object inspector
Arrange elements
Align in the editing area
Change content
Add items, duplicate, delete
Working area
Move, resize, rotate
Multiple selection
Toggle grid, safety lines
WYSIWYG
Simple and advanced modes
There are two modes available. In simple mode, the user edits template content in the object inspector and previews the result in the working area. In advanced mode, editing features are enabled in the working area.
Image manager
User can easily add images from various sources - uploads, social sites, gallery of shared artwork
Uploads
Users have their own area where they can upload photos. They can select pictures uploaded earlier.
Social sites
Images can be imported from their Facebook or Instagram accounts.
Public gallery
You can share a bank of artwork: photos, shapes, decorations, themed backgrounds. Organize them in categories.
Image editor
Users can crop and adjust their images in a built-in editor
Crop
Let youк customers accent a single fragment or just remove extra margins.
Adjust colors
Brightness
Contrast
Hue
Saturation
Remove background
Power to make some parts of an image transparent for any purpose.
Text editor
Work with text strings or paragraphs in the Customer's Canvas editor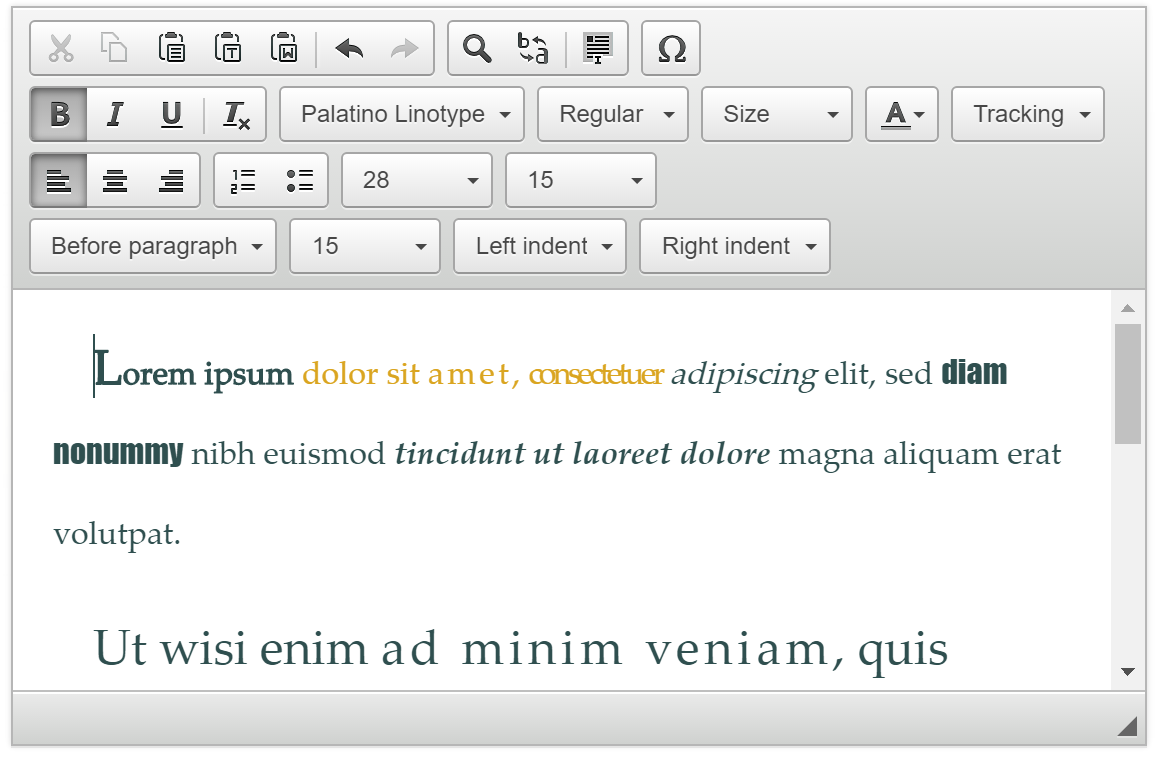 Change font, style, size.
Set text color and opacity
Non-standard fonts (ultra-thin, etc.)
Plain text or rich formatting
Single line or paragraphs
Horizontal and vertical alignment
Lists
Condensed and sparse tracking
Line spacing
Paragraph margins
Barcode and QR code generator
Insert machine-readable data into print products - EAN 8 and EAN 13 barcodes, QR codes for URLs, phone numbers, and personal data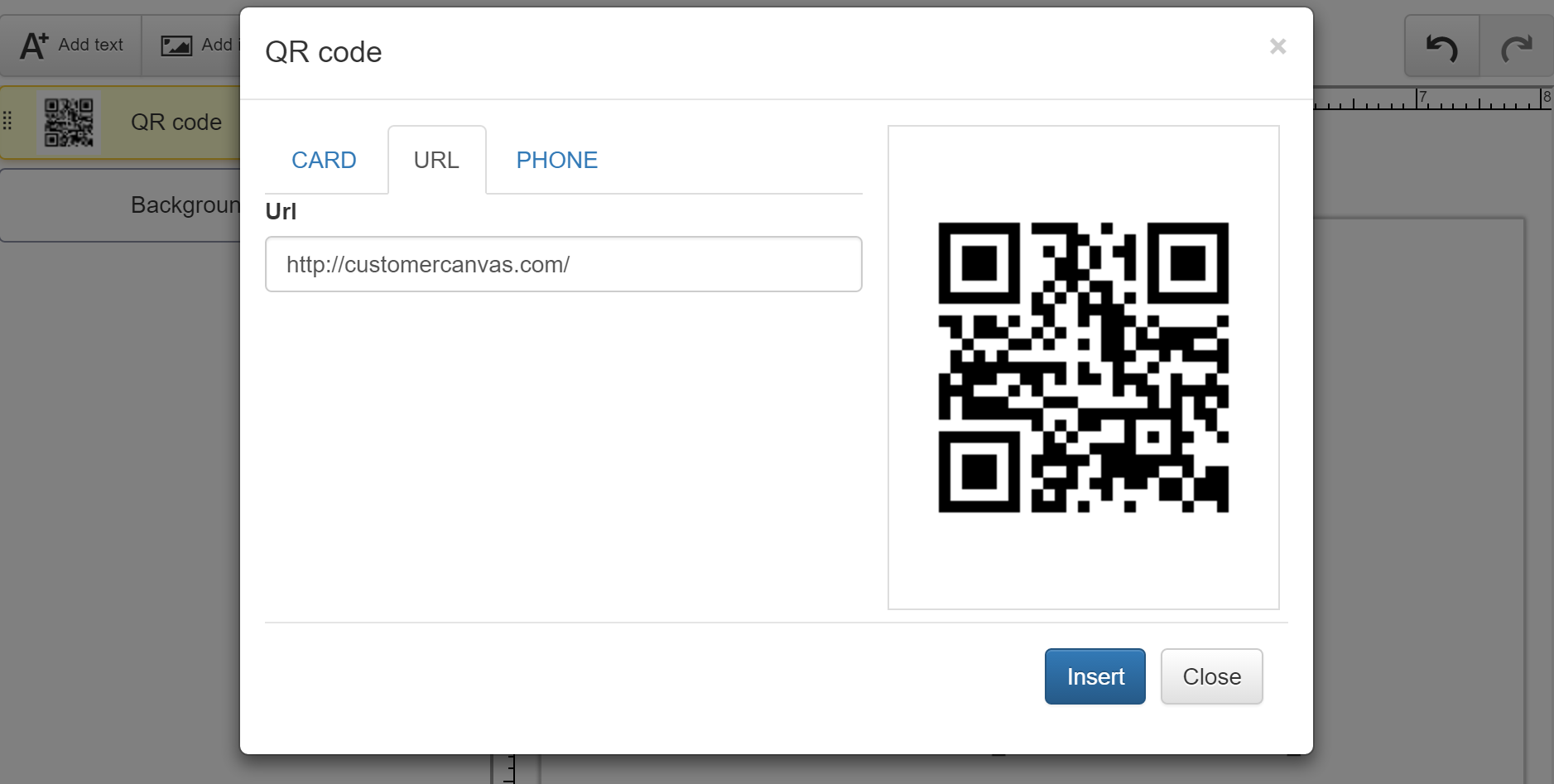 Multiple surfaces
Customize double-sided and multi-page products
Use Customer's Canvas with photobooks, calendars, brochures, double-sided business cards and any other products consisting of more than one page or side.
Switch between pages or sides (i.e. surface).
Allow or deny a user adding or removing pages.
Set individual template for each surface.
Use the same data entered by the user on different surfaces.
Edit book cover with a variable width (spines).
Work with spreads or individual pages.