Web-to-print editor that knows typography
Stand out from the competition by providing your customers with support for any type of font and advanced text formatting, right out of the box.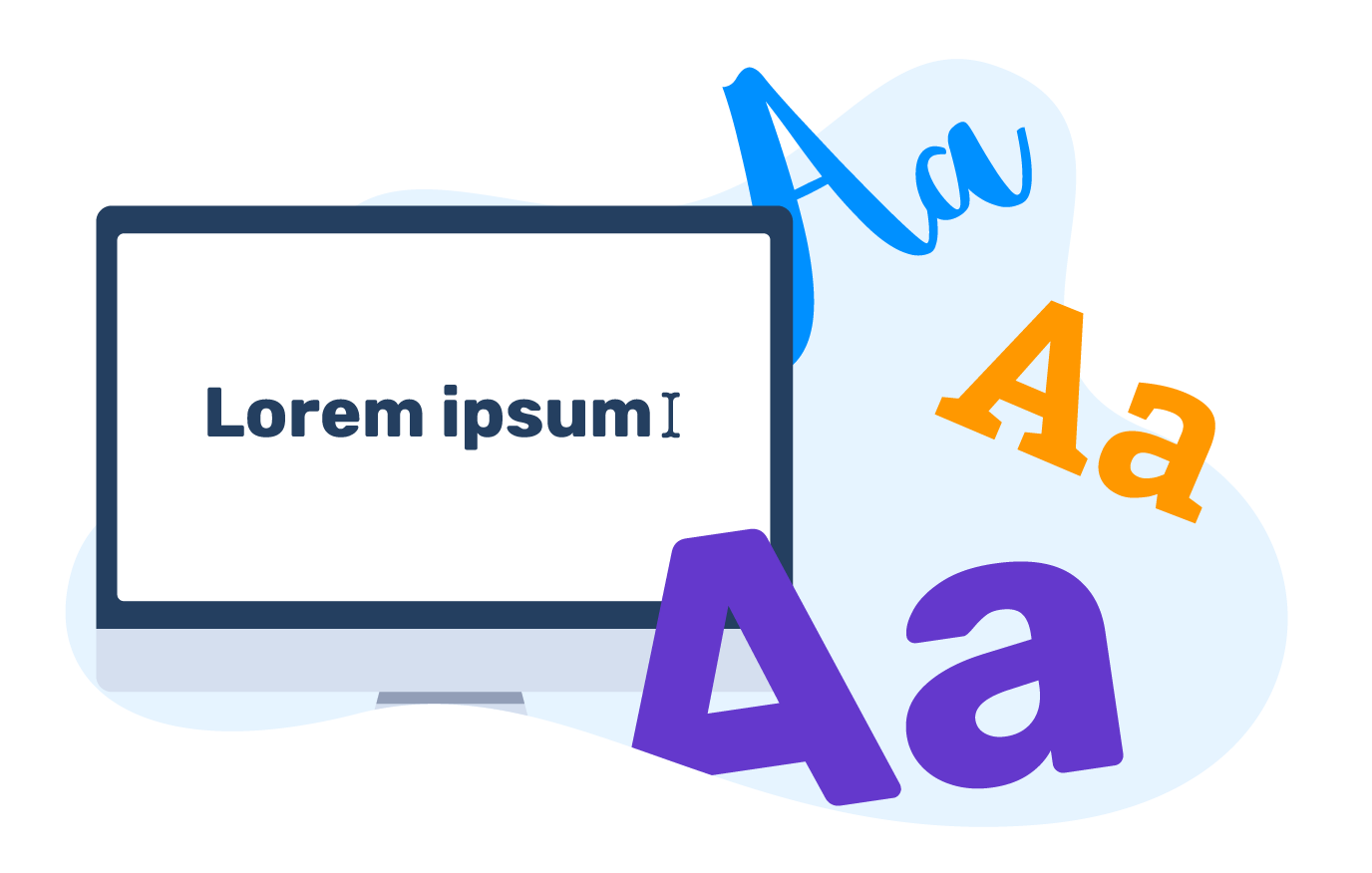 Support for any input method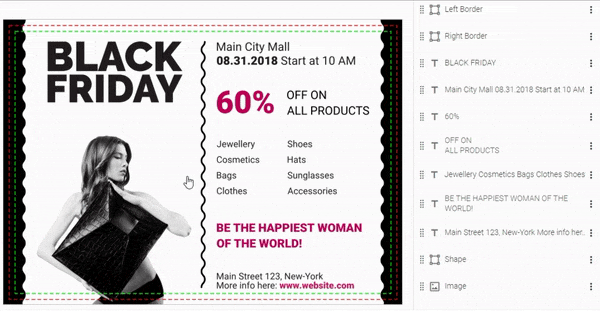 Pop-up
Add or edit text in a new pop-up window.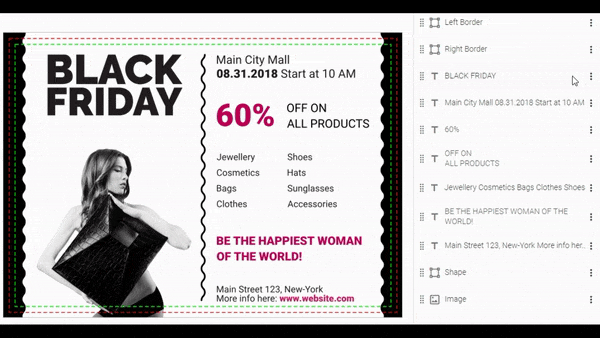 Form-based
Set up text editing in dedicated forms for mobile interfaces.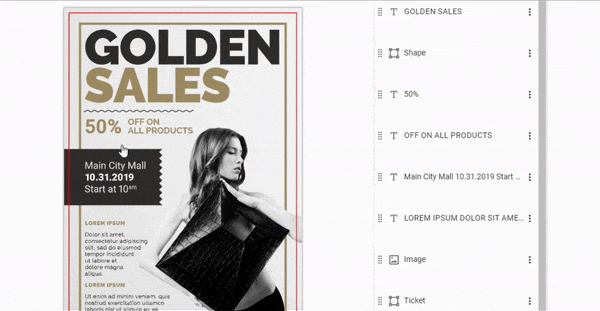 In-place
Provide a true WYSIWYG experience for your clients.
Powerful typographic features
Let your clients explore endless creative possibilities with detailed text options.
Support for typographic fonts
Use web font versions as well as fonts that are optimized for printing applications.
Pixel-perfect rendering
Have confidence with consistency from the screen to the press without any text layout or font issues.
Open type
Add glyphs, ligatures, small caps, and other features to make text more appealing.
Text formatting
Give your customers the power to create stunning designs with beautiful text layouts. The online print editor puts the user in complete control over their final design with an arsenal of detailed text options.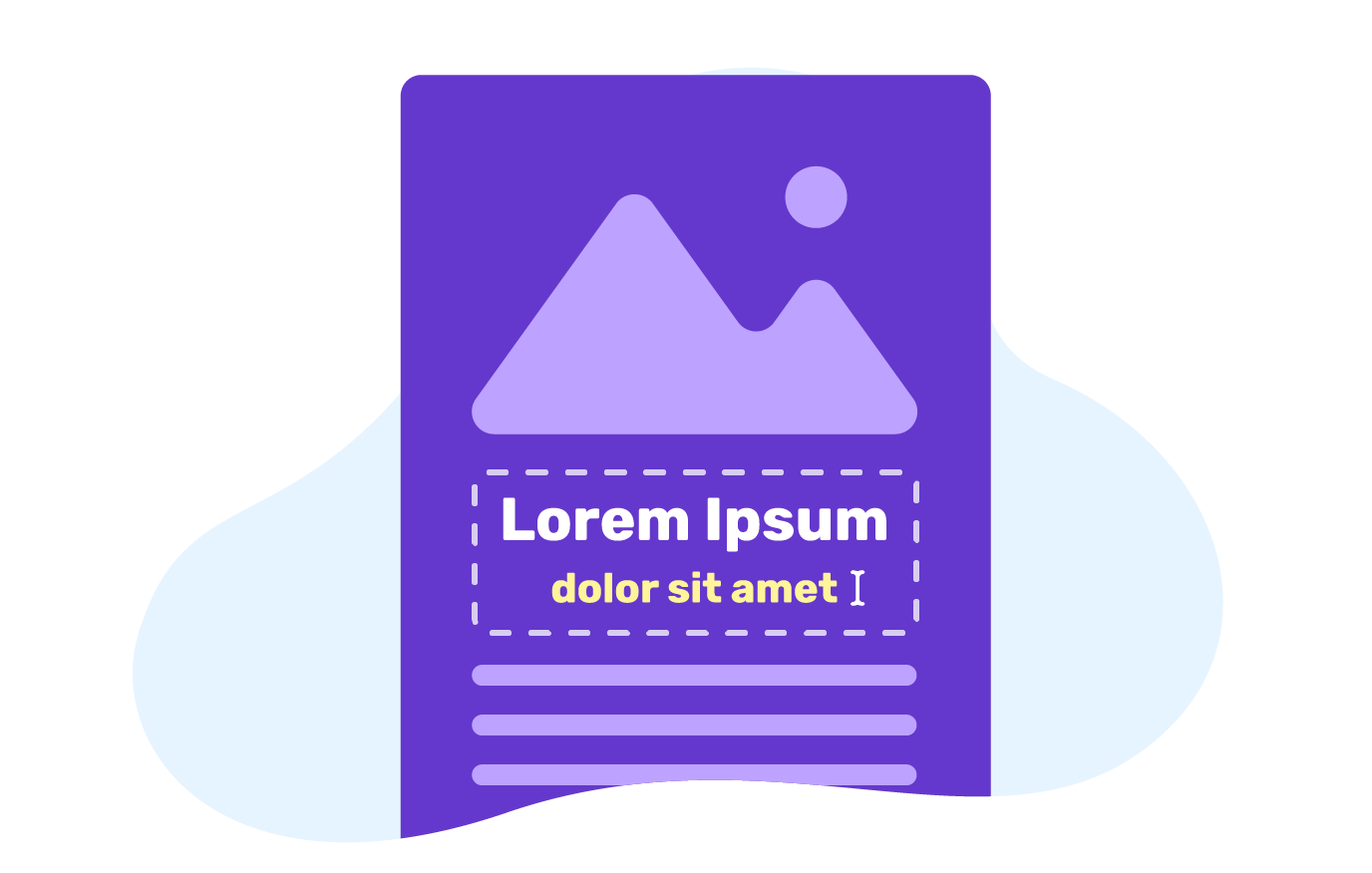 Multi-column text
Make your clients' text easier to read by configuring a set number of columns in a specific text block.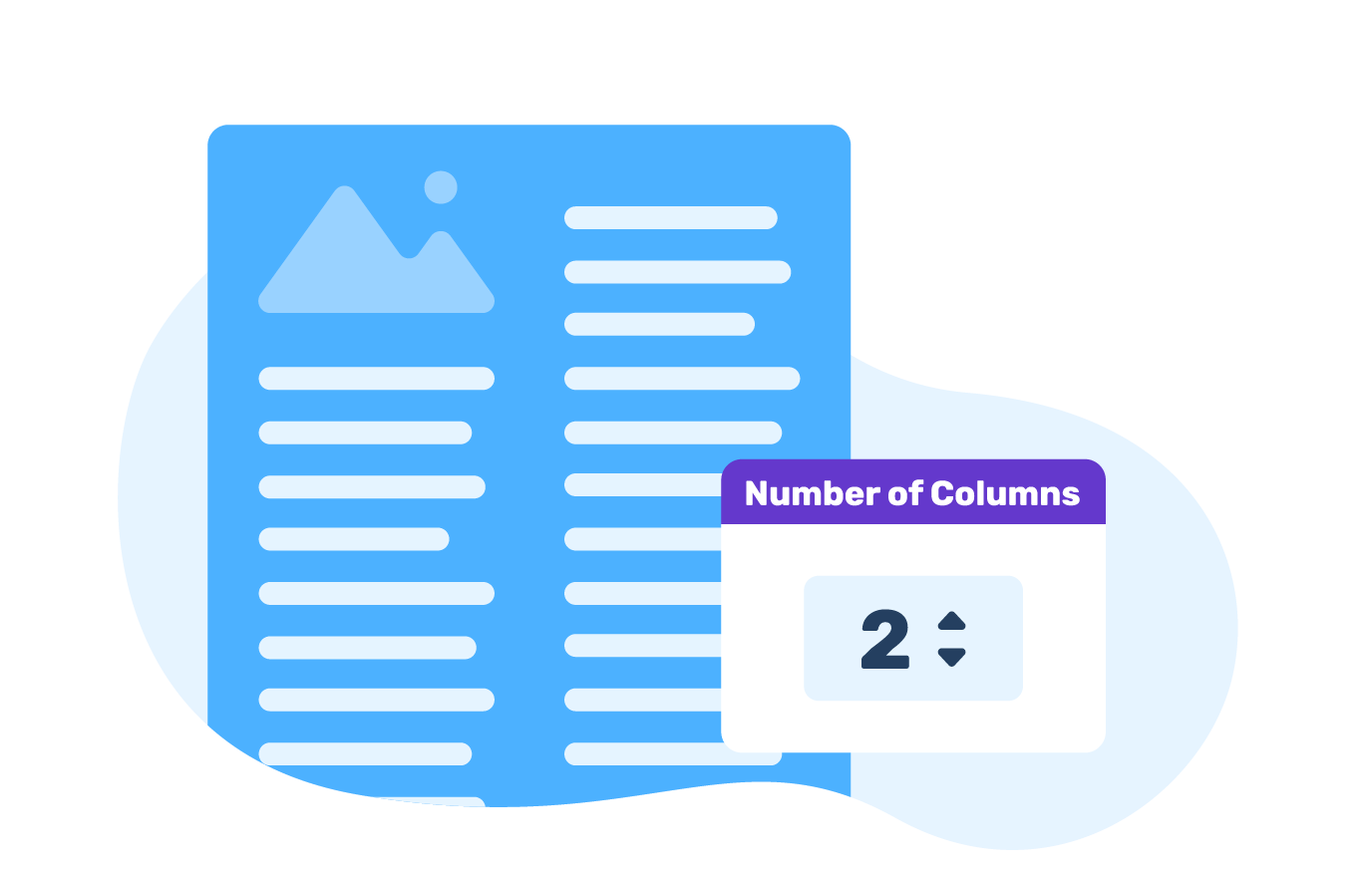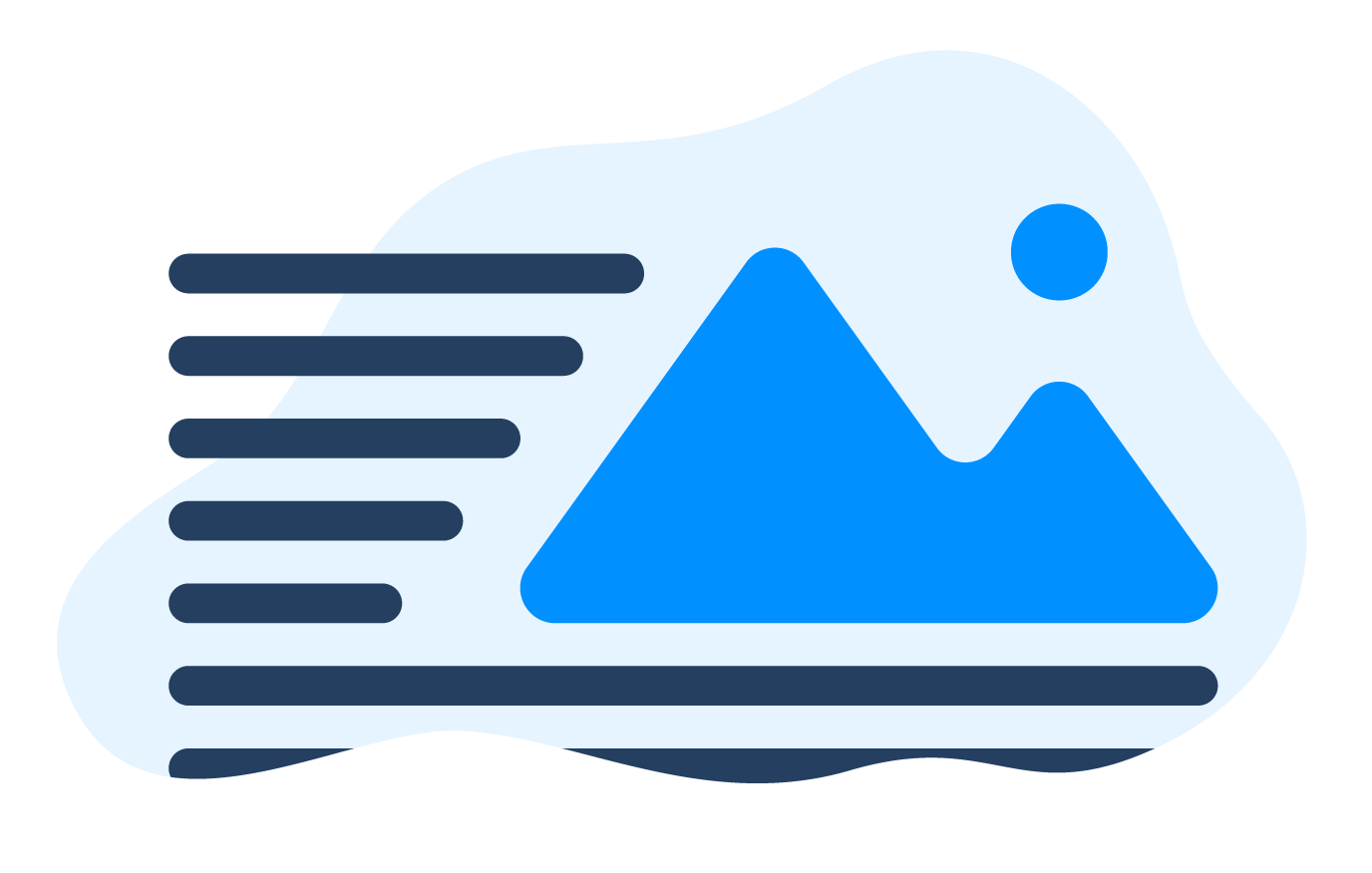 Wrapping
Users can wrap text around other layers or inscribe it within a shape.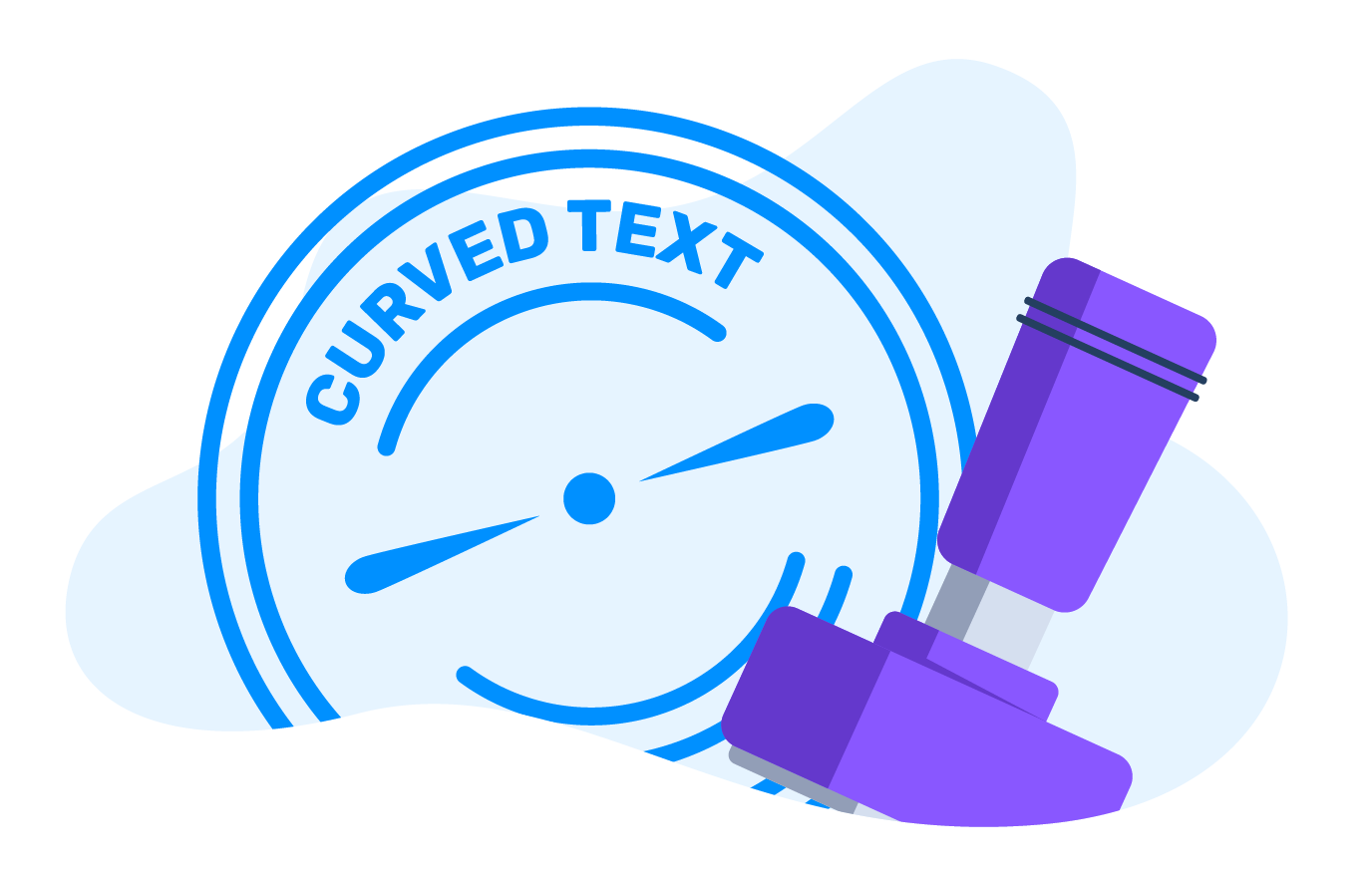 Curved text
Curved text layers are perfect for sophisticated designs and stamps.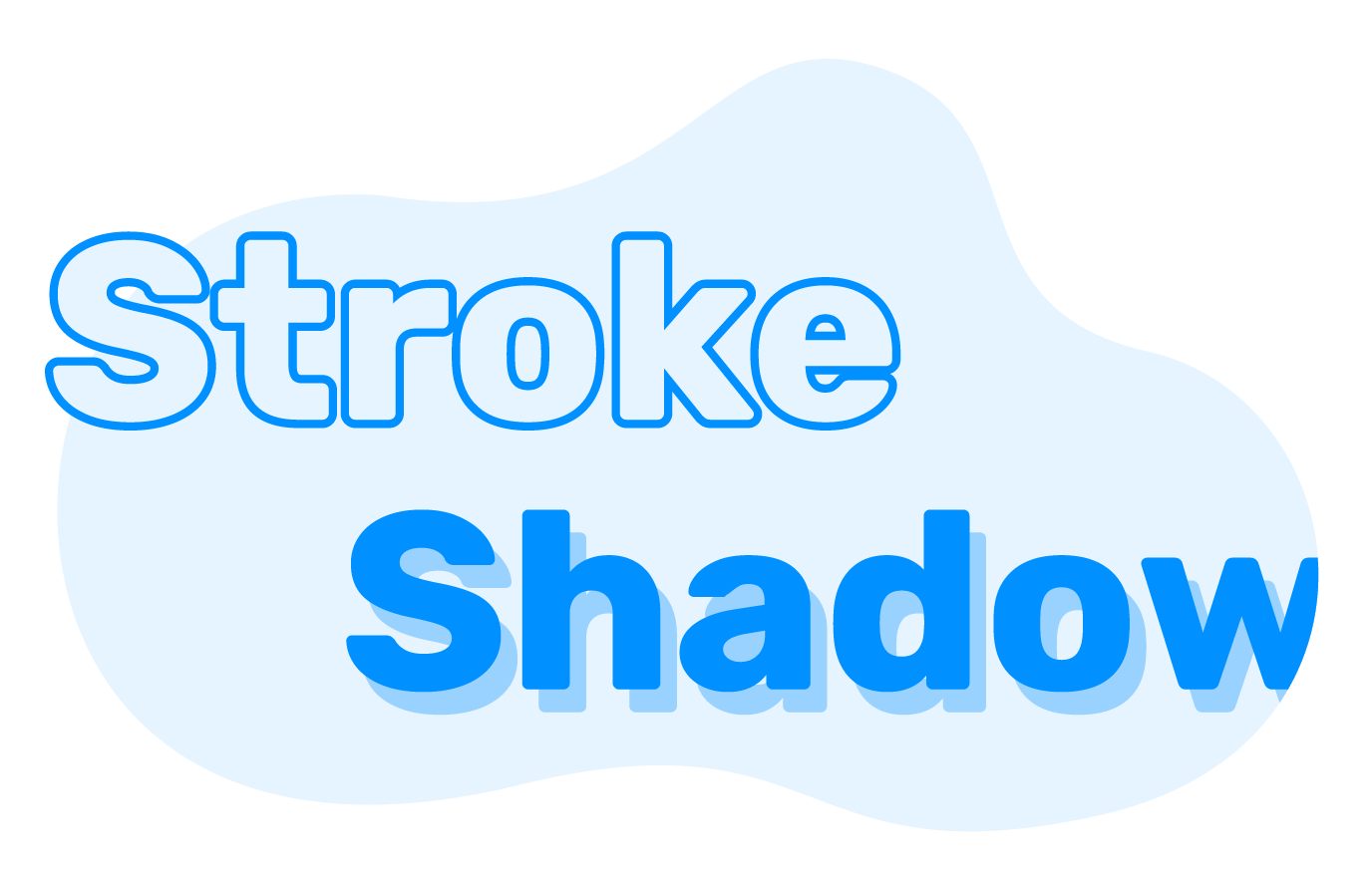 Strokes & shadows
Add small accents to your designs to make them look more professional.
Set rules for filling text fields
Maintain a consistent design experience for your customers by applying predefined rules to fillable text areas.
Replaceable text
Display prompts that can guide your clients through the personalization process.
Masked text
Set predefined rules for phone numbers, addresses, or anything that requires a strict format.
Multi-value text
Organize predefined options for customers to choose from a drop-down menu.
Linked text placeholders
Connect text layers with the same content to streamline the personalization process.
Copyfitting
Ensure the customer's text fits into the text box by automatically adjusting it to the boundaries of the layer.
Learn more
Auto-populate text areas
Create pre-populated text fields with content from your website or loaded from the e-commerce system.
Boost your business with web-to-print