Imagine that you've created an online store and implemented a powerful web-to-print editor, but for some reason, no sales are coming in. What's the issue? One possibility is your website is confusing and chaotic to navigate. Your customers will have trouble placing an order if they're perplexed by your website layout. 
Put yourself in your customers' shoes. For example, you want to order new sneakers. You click on a website from a Google search and can't even find the «Buy» button. When you finally find the product page, it lacks a description and other product details. You rightfully decide to bail from this nightmarish ordering experience and look for a better option.
If you don't want your customers to repeat this painful experience on your online store, you must organize it in a way that they can easily find and buy your products.
Get to know your customers
The first step is to understand your customers and their goals, desires, and dislikes. Find out what they like and why they would want to visit your store. If you already have a brick-and-mortar storefront, it will be easier to learn your customers' needs because you already have a familiar audience. However, offline and online buyers can differ significantly. Start your analysis by interviewing different groups of customers to create a buyer persona.
Make your online catalog easy to use
Your customers' goal is to solve a problem or satisfy a desire by purchasing your product or service. If you can't effectively show them what you're selling, they will find a competitor that can.
Your customer's path to the product and checkout usually goes through the main navigation menu, which is located at the top (the header navigation) and on the bottom (the footer navigation) of your website. This menu often includes an online catalog of relevant products and services. You should arrange the menu sections from left to right according to their significance to your business and customers.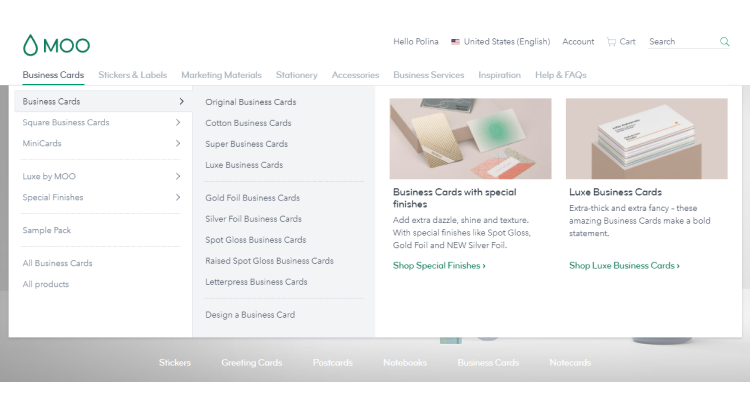 For example, you create a website to sell custom blankets, pillows, and other household goods. You understand that your main production is tied to the sale of blankets, so it's logical to put blankets first in the menu list. In the drop-down list, you can add the main subcategories, such as baby blankets and animal blankets. You can organize your categories in other ways depending on your products, for example, by shape or style.
Create clear and persuasive product descriptions
Good product descriptions are as crucial as having a technically flawless website. The clearer and more convincing your descriptions are, the higher the chances are that your client's path will lead to the checkout page. As a result, your site's conversions will increase, too.
How to create a good product description:
Focus on the benefits. Your clients aren't actually buying your product, but rather the benefits they will get from their purchase. For example, bright new marketing banners will help a company attract more customers. Memorable business cards that stand out from the competition will help a real estate agent impress buyers, which might be the little detail that leads to a good deal. Add more value and benefits to your descriptions.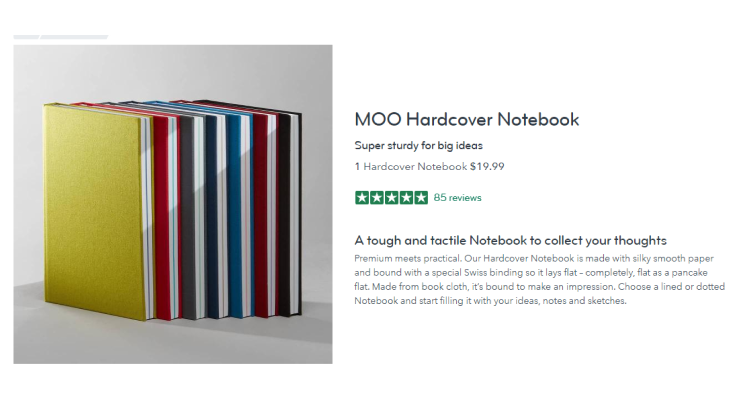 Make it clear for your audience. If you aren't selling to professional printers, try to avoid using professional jargon. The managers of a company are usually the ones ordering printed products, and it may be difficult for them to decipher special industry terminology.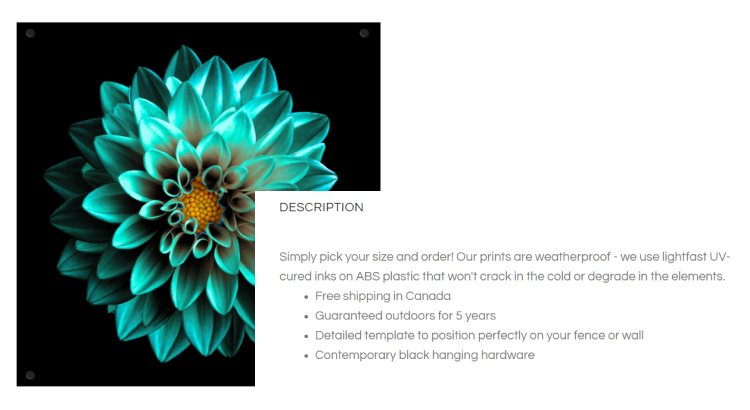 Make it easy to read and digest. Avoid unnecessarily long product descriptions and add bullet points for better readability.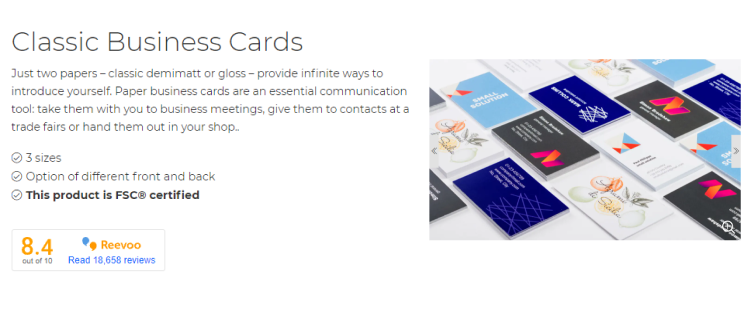 Optimize descriptions with keywords. Using the right keywords will help bump your pages up in the search rankings.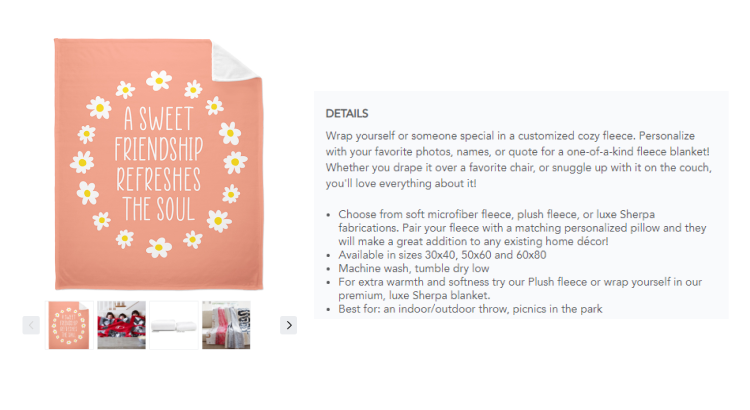 Don't forget to inform your clients about a new design tool
Companies sometimes make the mistake of forgetting to inform their customers about new integrations. Tell your customers about the exciting new process for creating designs directly on your website. Make a tutorial or write an article explaining how to use the new personalization tool and how they can benefit from it.
Adapt your online store for mobile devices
The customer's path on your website may be different if someone decides to place an order from a mobile device. Make sure that your catalog and design editor are adapted to mobile devices. You should discuss mobile usability with your contractor at the planning stage of your web-to-print integration.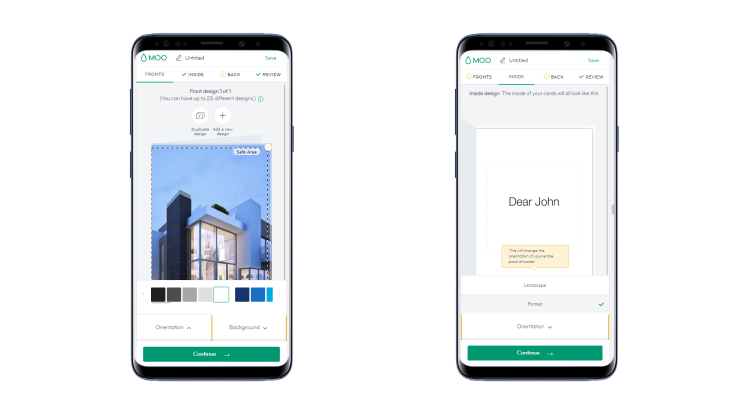 Provide your clients with a library of professional templates
A blank canvas might look intimidating to your customers. To avoid scaring them away before they even get started, prepare a library of professional-looking templates for different use cases. You can divide these templates into different styles and groups, for example, specialized templates for companies working in real estate, cleaning services, healthcare, and other industries. Grouping templates can increase orders because it makes it easier for customers to find the templates best suited for their goals.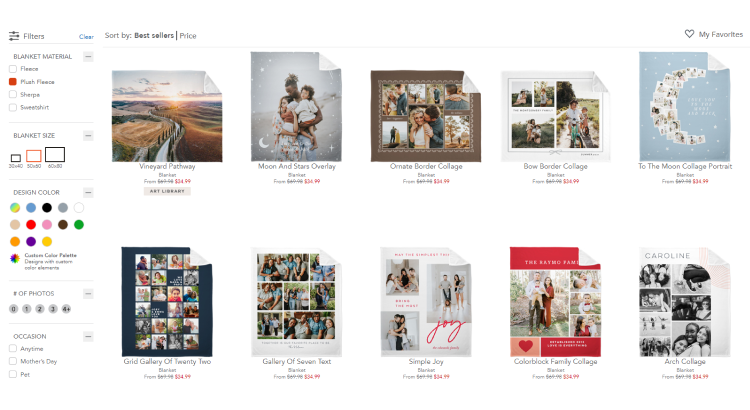 Add the ability to preview the final result
The preview feature adds value for customers. They can see the final result even before it goes to print. Implementing a design preview can help you increase your conversion rates by providing a full set of online preview features. Display product options, additional effects, or photo-realistic previews to wow your customers.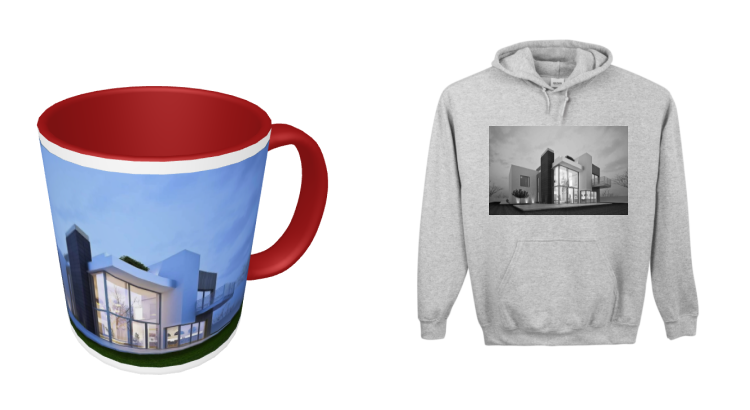 Inform customers about their order status
Your customer has placed an order. Congratulations! But this isn't the end of your interaction. Create a better shopping experience that extends beyond the purchase. Send customers updates about their order status. You can set up automatic alerts that are customized for different use cases.
Save designs for reordering
When your customer's order was fulfilled, they became the lucky owner of a personalized blanket with a nice autumn print. They may like it so much that they want to order another for themselves or as a gift. You can save designs for your customers by organizing a system with personal accounts for orders on your online store. Let your customers know that they can always reorder their favorite printed products.
Have troubles along the way?
Our representatives can help you organize a successful customer's journey on your website. Just send us a message or call our office to discuss your web-to-print project.