Here is a quote from the blog we posted after returning from the Print19 trade show: 
We had planned to participate in three events. Who would have guessed that during the next couple of years, the only way to attend an industry event would be online? Of course, members of the printing community missed real face-to-face meetings, which was demonstrated in Vegas this year.

We'd like to thank the Printing United Alliance for successfully pulling off the main event in the printing industry yet again. Even after a couple of years off, it was incredibly well organized.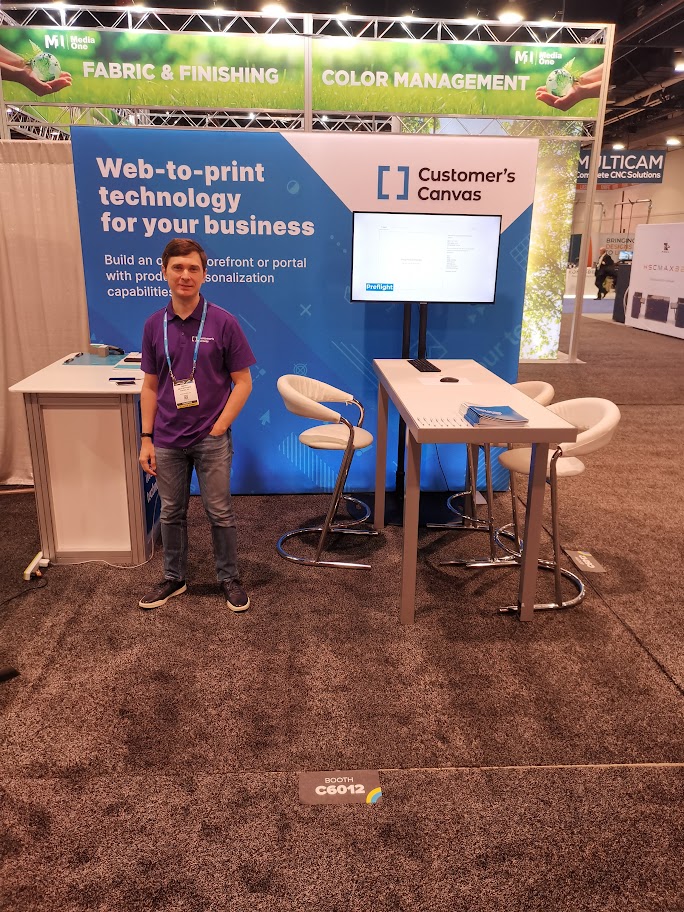 Our booth attracted a lot of attention from commercial printers, and we barely had a spare moment to break for lunch. We are humbled by such a strong positive reaction to our product. It shows us that we are on the right track!
We demonstrated our brand-new features to visitors, including the cloud admin panel, product information management module, and the new Magento and BigCommerce e-commerce integrations.
This Printing United strengthened our confidence that printers are seeking new sales channels. They consider online storefronts with product customization capabilities as a must-have to diversify revenue streams and build lasting relationships with their customers. It was also nice to hear that many printers are thinking in terms of customer journeys, not just the editor. We received a lot of requests for custom workflows to accommodate the ordering workflows that they currently have.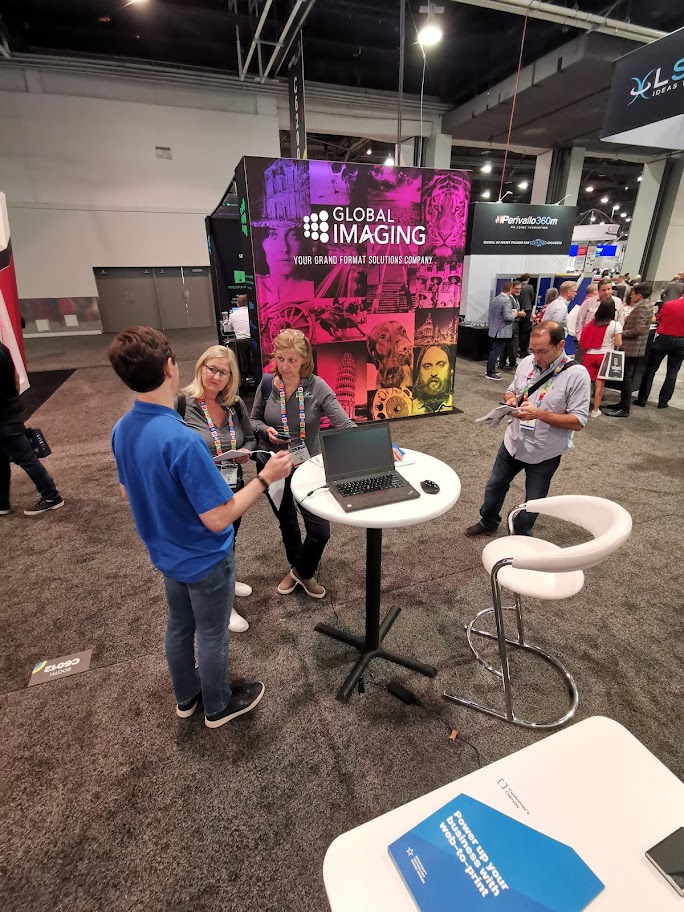 Overall, it was quite a busy event with a wealth of meaningful conversations and insights. Our team can't wait to turn those insights into new functionality for our product!