We received a lot of quality feedback from visitors at last year's Print Exhibition. That feedback gave us a better understanding of the needs of companies who want to implement web-to-print. We used this valuable information to improve our online editor and continued to develop a product that would solve as many of our clients' real-world problems as possible.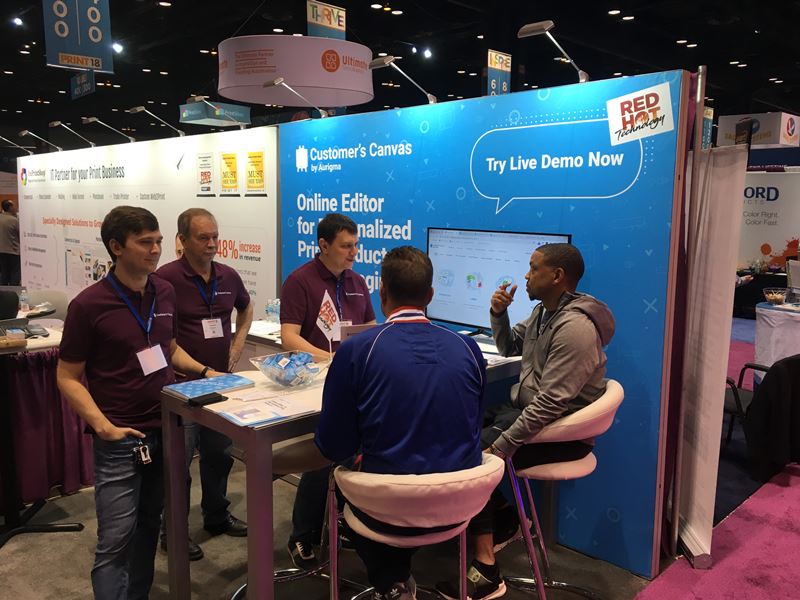 Another year of painstaking work by our team of engineers has resulted in a set of new functions as well as big improvements to existing functions. Print18 confirmed that we are on the right path with these latest developments. Numerous visitors to Booth #239 were blown away by the functionality that the Customer's Canvas Online Editor and Customer's Canvas Packaging products offer.
Among the visitors to our booth were representatives of printing companies, marketing agencies, and online printing service providers. Everyone received a live demonstration of the editor's varied capabilities. As with last year, new needs and desired functions were clarified during conversations with our visitors. We are now processing the information we received so that we can put it to work as we continue to develop our products.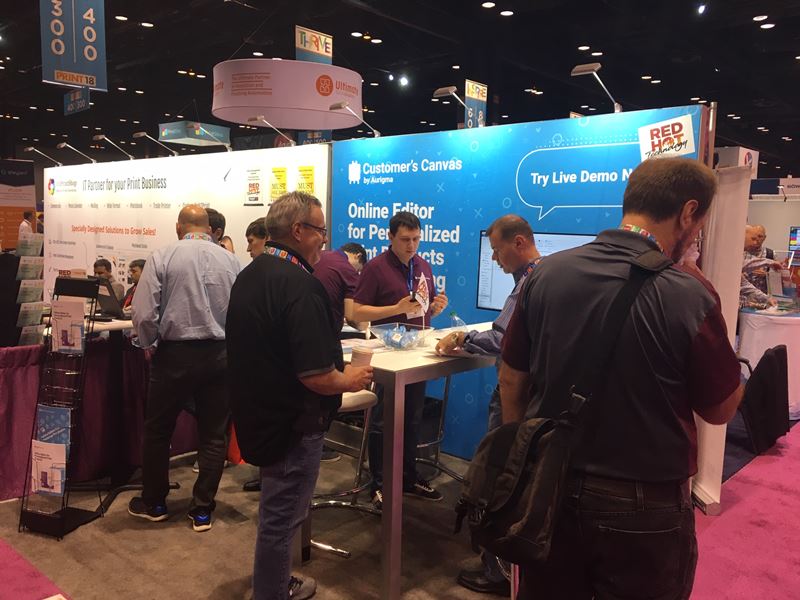 Amongst the most requested new features were the following: variable data printing and InDesign support. For us, the main result of Print18 was the confirmation that we are developing our products in the right direction, meeting the desired requirements of current W2P software consumers. We were thrilled to confirm this through our discussions with potential customers at Print18 and have returned with strength and inspiration for further work!