Adobe Photoshop, InDesign, and Illustrator are all pretty versatile applications and can handle many of the same projects. For example, you can create the same business card template in each of these programs.
Using templates created in Adobe applications for web-to-print
Although Adobe Photoshop, InDesign, and Illustrator were initially created to solve specific tasks, they've eventually become multipurpose tools, making them suitable for creating print product templates.
Generally speaking, the majority of "simple" templates can be created in all of the Creative Suite applications. "Simple" refers to some image objects, text, placeholders, and clipart. In most cases, it's just a matter of designer preferences when it comes to choosing the application. It's also good practice to compliment one tool with another. For example, limit raster image editing to Photoshop, create vector elements in Illustrator, and then import them into InDesign.
However, certain templates require a specific functionality or are just easier to design in a particular application. Here are some use cases that are matched with the specific Adobe application that best fits the situation.
Layout-centric and multipage templates
If your product template utilizes a complex layout, Adobe InDesign is the best fit for the job. This application is perfect for products that have a lot of elements that are arranged in an intricate layout.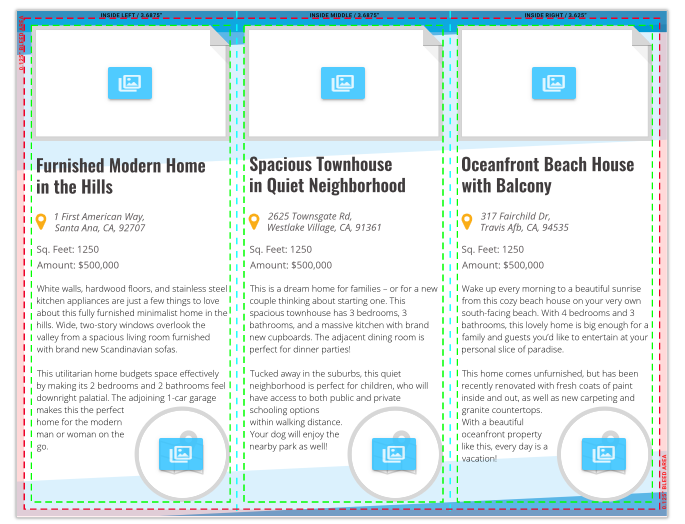 Example of a tri-fold brochure template with complex layout
Products with complex text elements
Photoshop and Illustrator are not suitable for templates that require advanced text functionality, such as flowing, multi-column text, and so on. If you create a template with sophisticated text treatments like brochures or leaflets, Adobe InDesign is the best choice for you.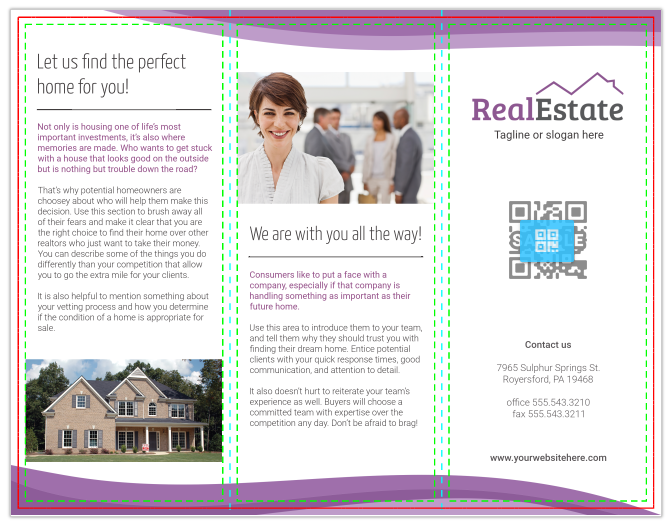 Example of a z-fold brochure template with complex text elements
Large-format print templates
If you try to use Photoshop for creating large format printing products, then you'll likely end up with a huge, impractical PSD file. It may work fine if you're personalizing it on a powerful desktop, but it could end up causing problems if you try to personalize it online. Just imagine how much extra traffic you'll use up by uploading a 100 Mb template of a billboard! Adobe InDesign's compression works much better for this situation – the same template saved in the IDML format can be up to 10 times smaller.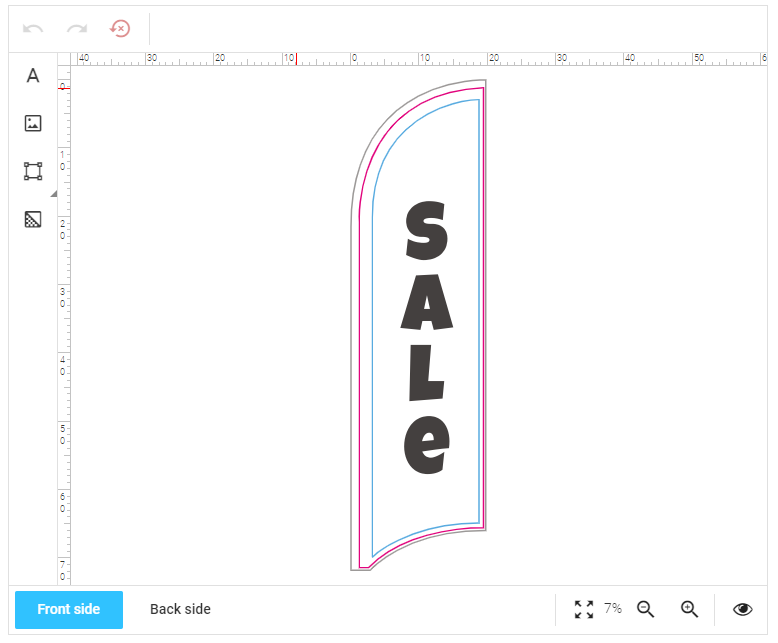 Size of this feather flag template is more than 6 mb if saved in .psd, while .indd file is just 30 kb
Print templates with vector graphics
Some print templates are comprised solely of vector objects. Products like stickers, safety signs, invitations, and postcards are perfect examples. The easiest way to create these types of templates is by using Adobe Illustrator.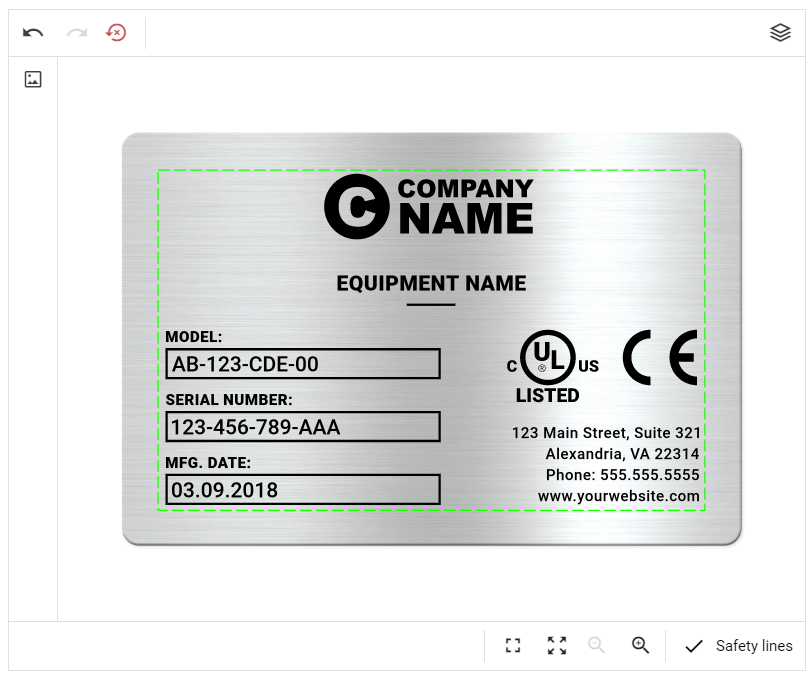 Nameplate template with only vector elements
To summarize, here is a table that might help you choose the best application for your web-to-print templates.
| Application | Specific features | Product examples |
| --- | --- | --- |
| Photoshop | Raster images Filters | Simple page designs with raster images |
| InDesign | Complex layouts Advanced text features | Complex brochures Photobooks Multipage products Wide-format print |
| Illustrator | Vector graphics | Safety signs Stickers |
Use Adobe templates for your web-to-print project
Customer's Canvas is among the web-to-print solutions that take advantage of Adobe's powerful Creative Suite applications. Adobe InDesign and Photoshop templates are already supported in our online editor, with Adobe Illustrator support to arrive soon. If you have any questions regarding using Adobe templates for your web-to-print project, please don't hesitate to contact our representatives.