Depositphotos has proven itself to be a convenient and easy-to-use service for finding the necessary photos and artwork to create a professional-looking design. That's why we've enabled integration with Depositphotos for the Customer's Canvas online editor. Through this integration, your users will have access to more than 80 million photos and vector images directly within the interface of our editor.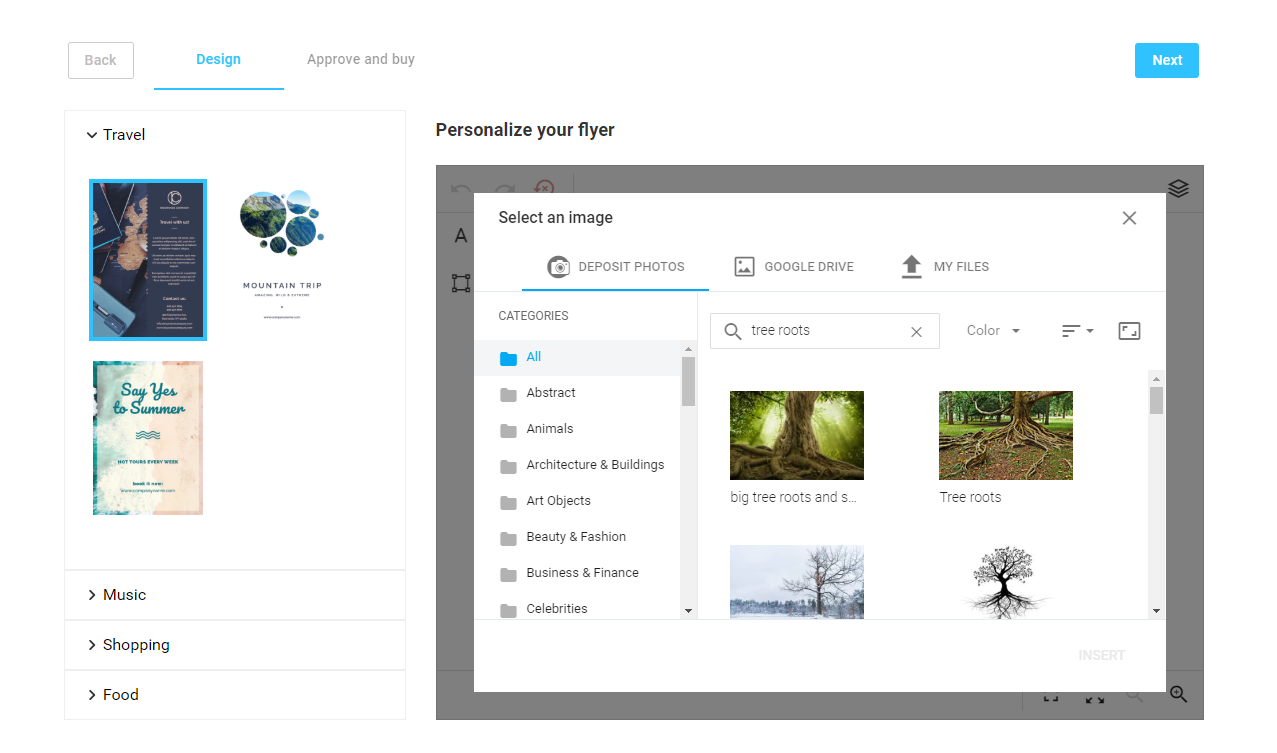 "The mission of our service is to provide people with access to millions of high-quality illustrations, and we are pleased that our image database has become available to those who design personalized print products online," says Vadim Nekhai, CEO at Depositphotos. "The printing industry has an increasing demand for conveniently accessible quality photos and graphics, and this is exactly what we offer at Depositphotos."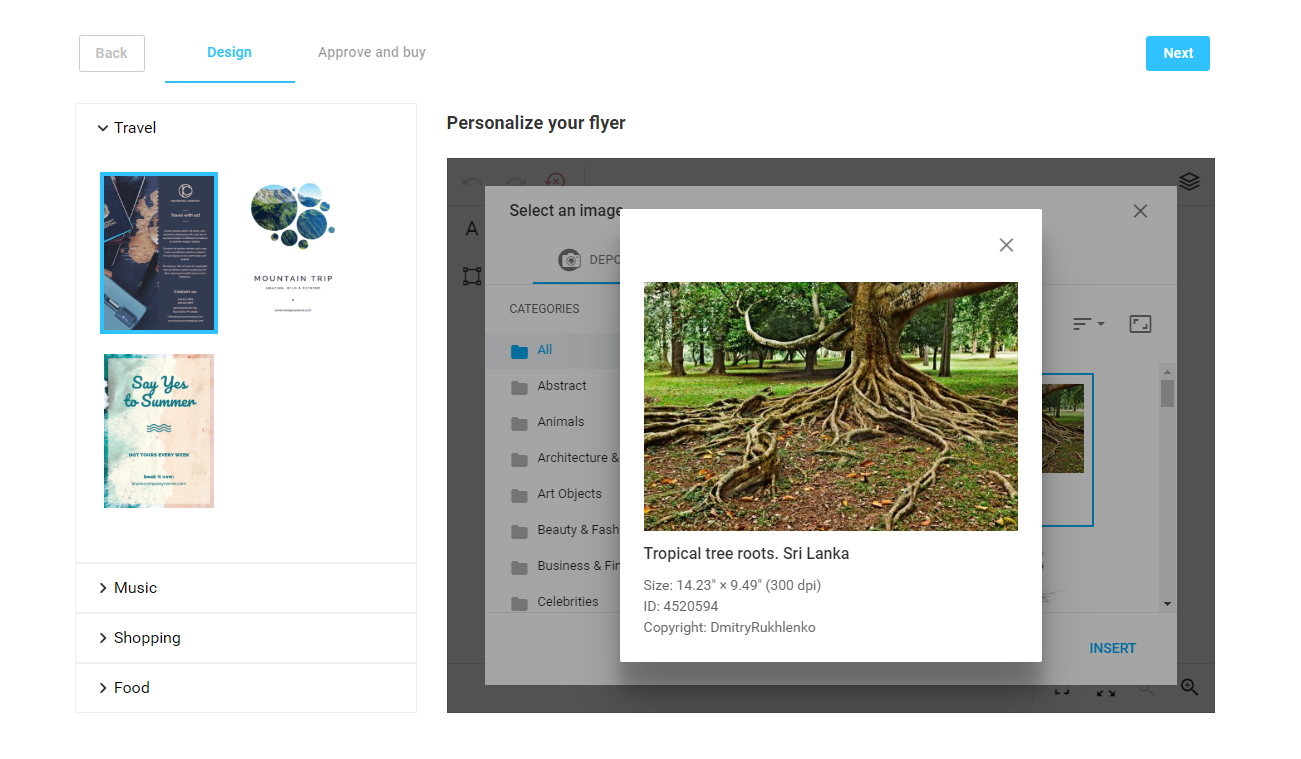 The essence of this integration is that end users can now add any photos or graphics available in the Depositphotos database to their print designs, all within their web browser. This seamless implementation ensures a smooth purchasing workflow for stock images from start to finish. The web-to-print technology can display the price of a stock image in the editor, which can then be automatically added to the order.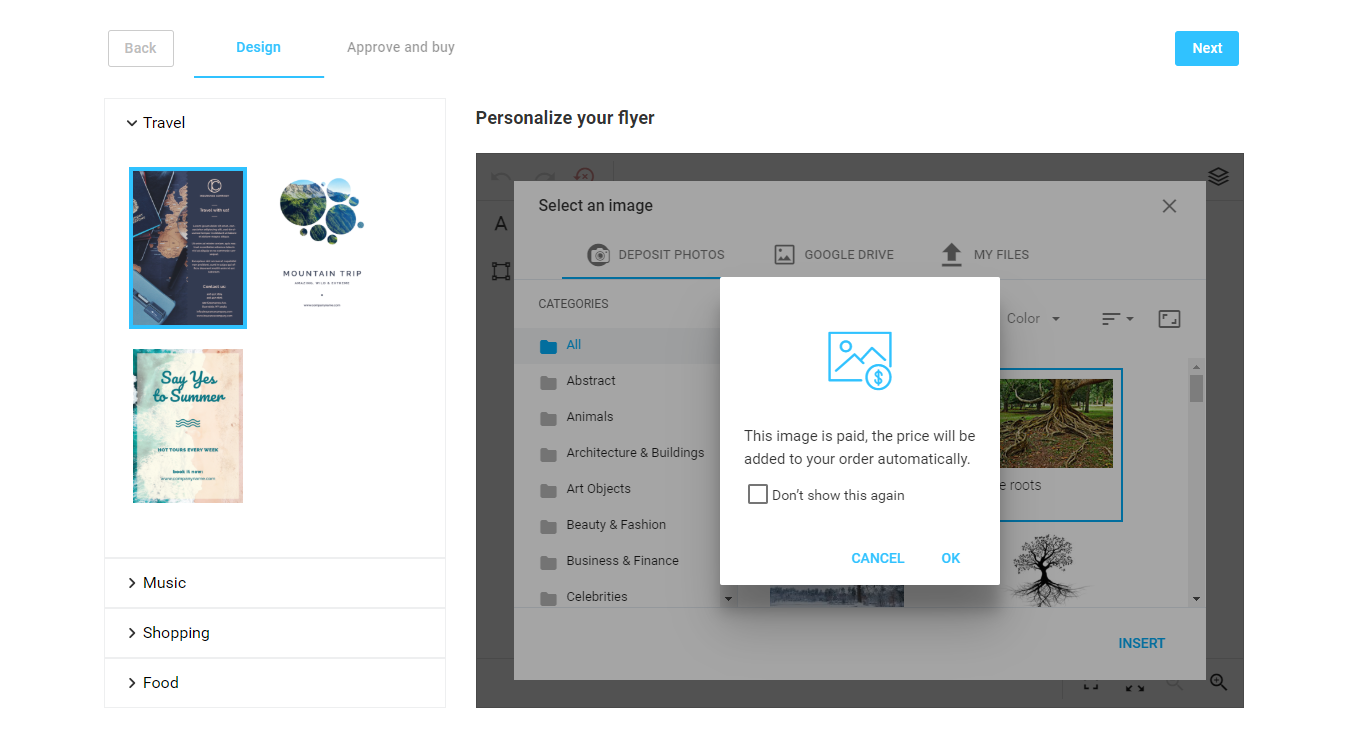 For more information on setting up this feature correctly, see the documentation section.