In order to add the Customer's Canvas online editor to your website, you must embed code for a preconfigured editor. The distinctive feature of Customer's Canvas is its flexibility. Every print service provider can configure the editor's interface to build the perfect personalization workflow tailored to their unique needs.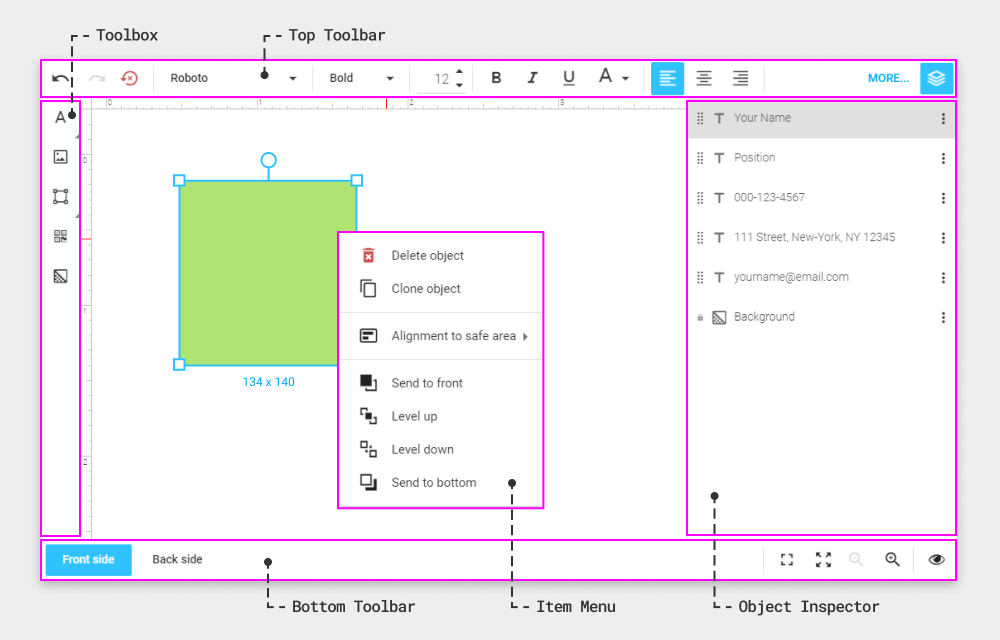 Such a high level of flexibility provides for almost every use case of printed product personalization. However, specific tasks require additional programming resources to build a custom interface and then integrate Customer's Canvas into it.
To speed up this process, we developed a new technology, called Customer's Canvas UI Framework, which helps printers to implement complex personalization workflows easily and deploy them on their online storefronts or other web applications.
Customer's Canvas UI Framework is based on so-called widgets that can be configured depending on your exact needs during every step of the product creation process. Among these widgets are galleries, attributes/options selectors, editors, online previews, and more.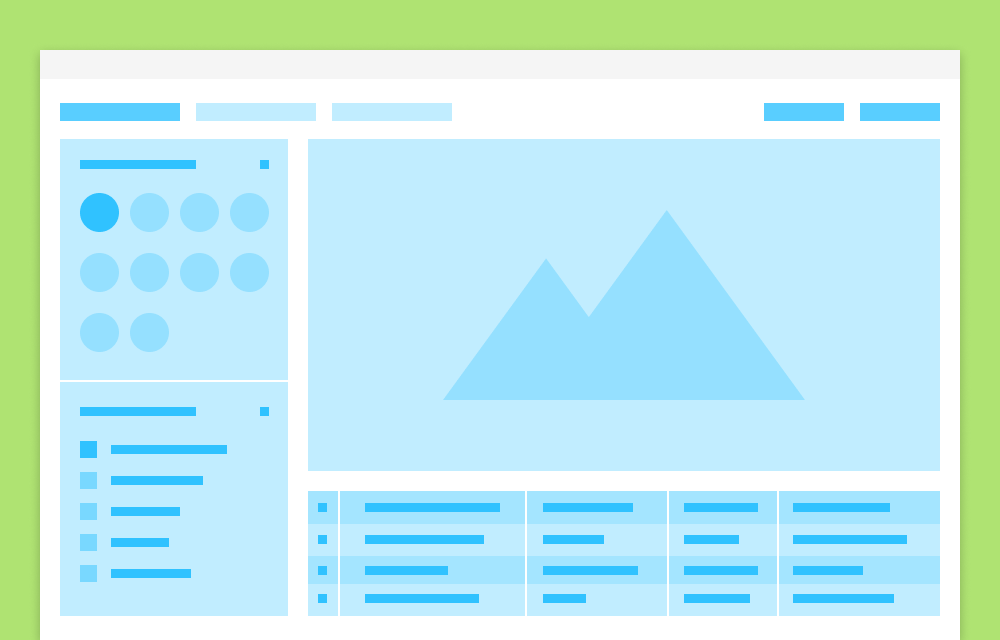 Moreover, a printer can offer nearly limitless personalization scenarios thanks to the support of HTML widgets. If there is not enough functionality to meet your needs from the editor widgets in our library, you can add more on your own.
Each widget can send information to other widgets. For example, you may add text to the text widget and those changes will immediately appear in the preview widget. Selecting the background image option will instantly change the background of the personalized product.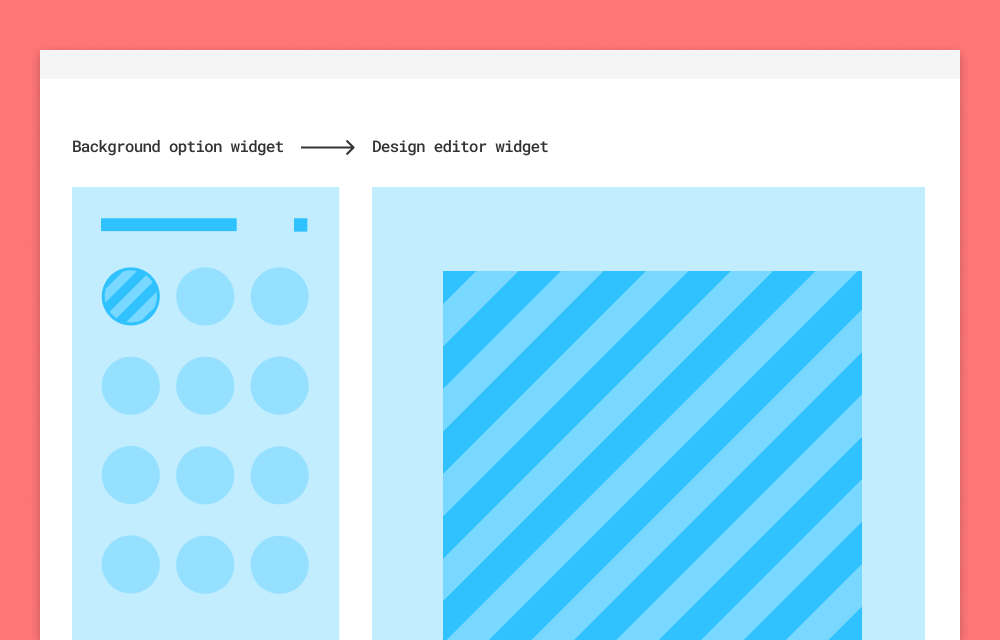 Another feature of our new editor allows complicated multi-step workflows to be implemented within the editor. Let's say that you want to personalize an ID badge, then upload the data file. The ordering workflow is the following:
Design the badge from scratch or from a template. Select additional options like orientation, round corners, etc.
Connect a data source. Upload a spreadsheet or add text fields manually.
Preview the badge design with variable data.
Approve the final design and place the order.
Previously, this type of workflow required a lot of custom development and was difficult to set up within the editor. With the Customer's Canvas UI Framework, this complex workflow can be configured much faster and cheaper than before.
The ability to configure each widget separately expands flexibility even more. You can customize its appearance, choose which options are available for the user, and the type of information a particular widget sends to other widgets.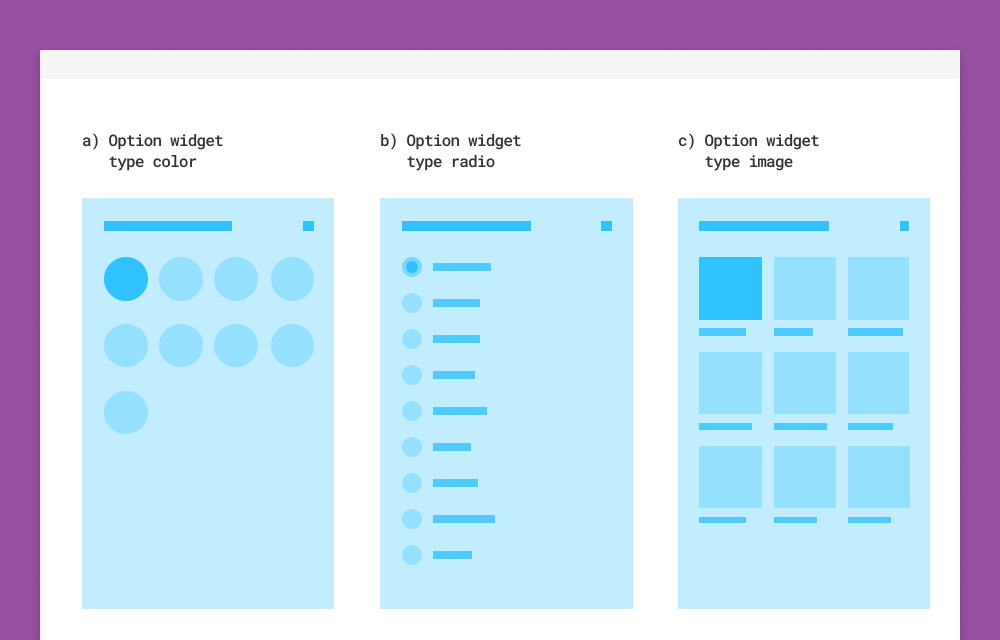 Each module can send and receive information not only from other widgets but also from third-party applications. For example, you may connect your e-commerce system to calculate the price for different options and receive your customer's data to fill the text fields. You may also add external digital asset management software.
Implementing the Customer's Canvas UI Framework enables complex workflows on your storefronts like VDP, blending mode previews, and many more. This is a major leap toward our main goal of enabling print product personalization of any complexity tailored to any printing business.
Do you need to perform a complex personalization scenario? Our technology can provide you with an online editor that can solve your most complicated tasks while increasing your revenue. The incredibly experienced Customer's Canvas integration team is here to help you implement your new personalization workflow, no matter how intricate it may be.