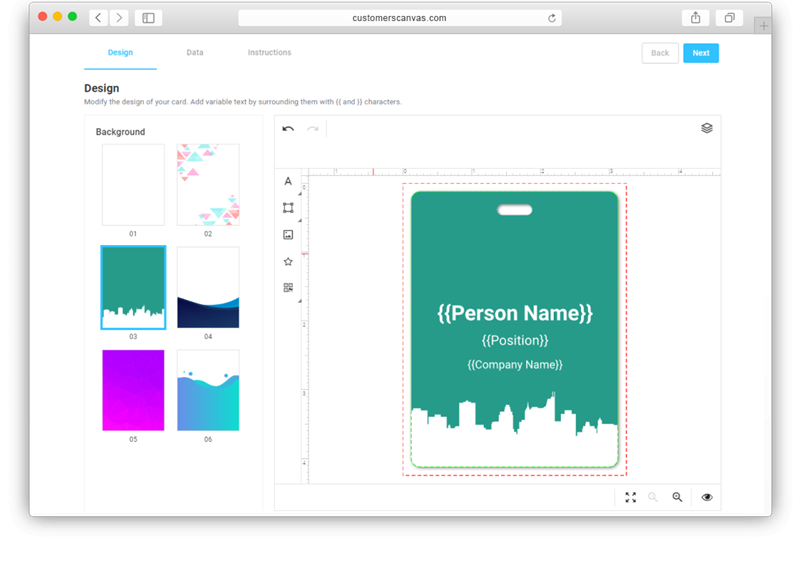 VDP badge
Creating printed materials for large events like conferences or trade shows is always difficult to manage. These events often require you to print thousands of unique personalized badges. With Customer's Canvas, you can design a badge from scratch, or upload an InDesign or Photoshop template and add variable data fields. Once the fields have been set, you can import your data and generate print-ready files.

VDP badge with photos

This demo allows you to add inline variable text fields as well as variable image placeholders. You can fill these placeholders manually with images from your computer or from the database through the API. To ensure that photos were inserted properly, an online preview is available for each personalized ID.
Try VDP badge with photos demo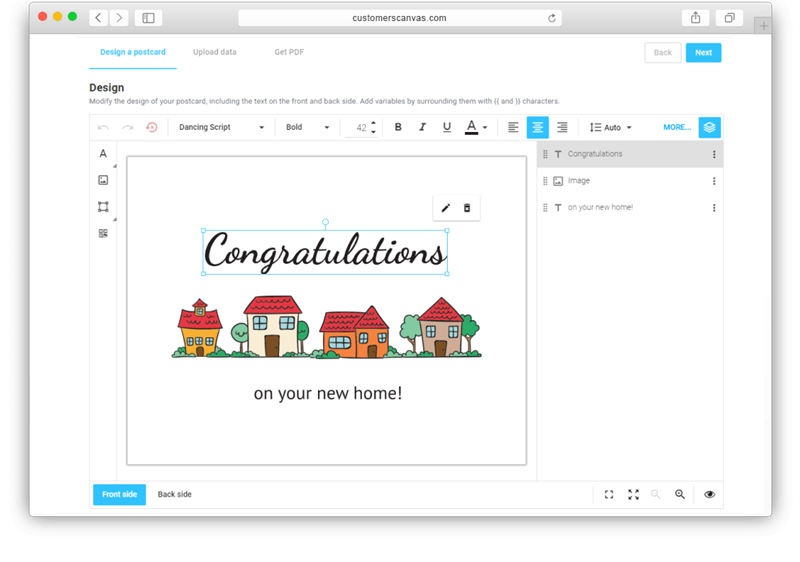 VDP postcard
In this demo, we follow the standard workflow for creating a personalized postcard. Create a design, add your company's logo, and add variable text data to make every postcard unique. You can import a data file and preview every individual postcard online.