T-shirt designs with variable data
We will use this demo to show how you can create multiple T-shirt designs based on a single template by using variable data printing. With this technology, you can provide companies with the ability to create branded and personalized T-shirts for a large number of employees. Another example is the opportunity to sell team jerseys for multiple players while keeping the ordering process transparent and fast despite producing multiple designs.
T-shirt editor for DTG Printing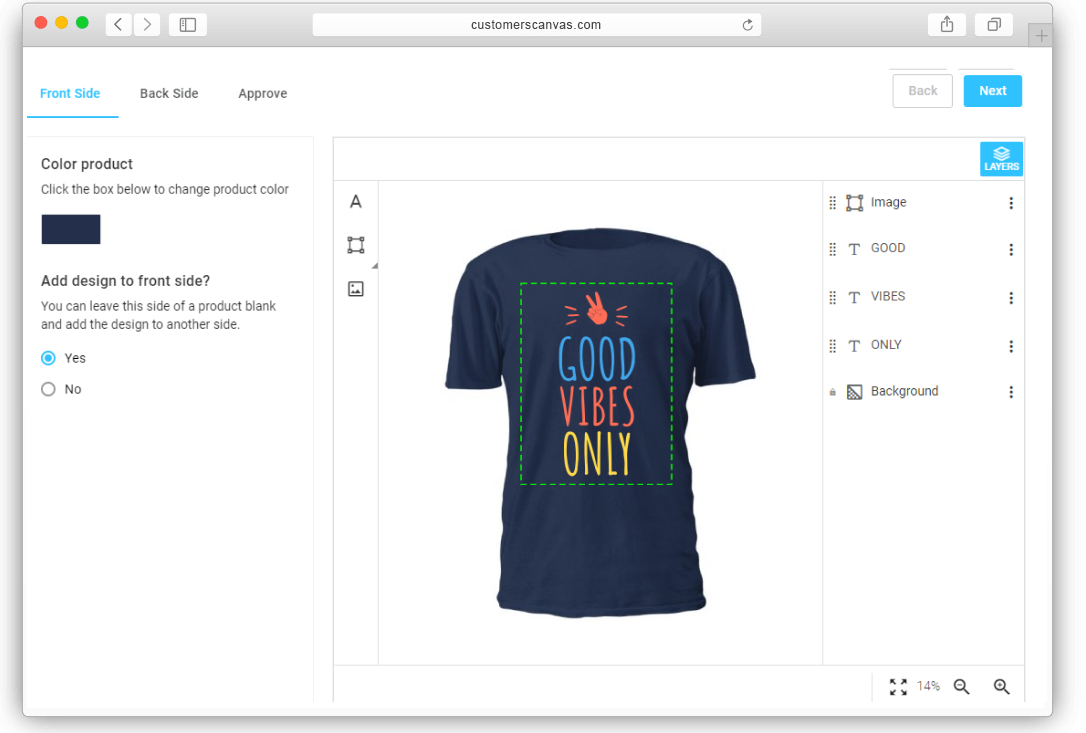 This demo walks you through how the Customer's Canvas online editor allows your customers to create T-shirt designs without restrictions, providing maximum design freedom. For example, if you use direct-to-garment technology, our online editor won't limit your capabilities in any way. Our rendering engine is capable of creating a print-ready output that ensures an accurate transfer of the design from the screen to the fabric.
Try T-shirt editor for DTG printing
T-shirt editor for screen printing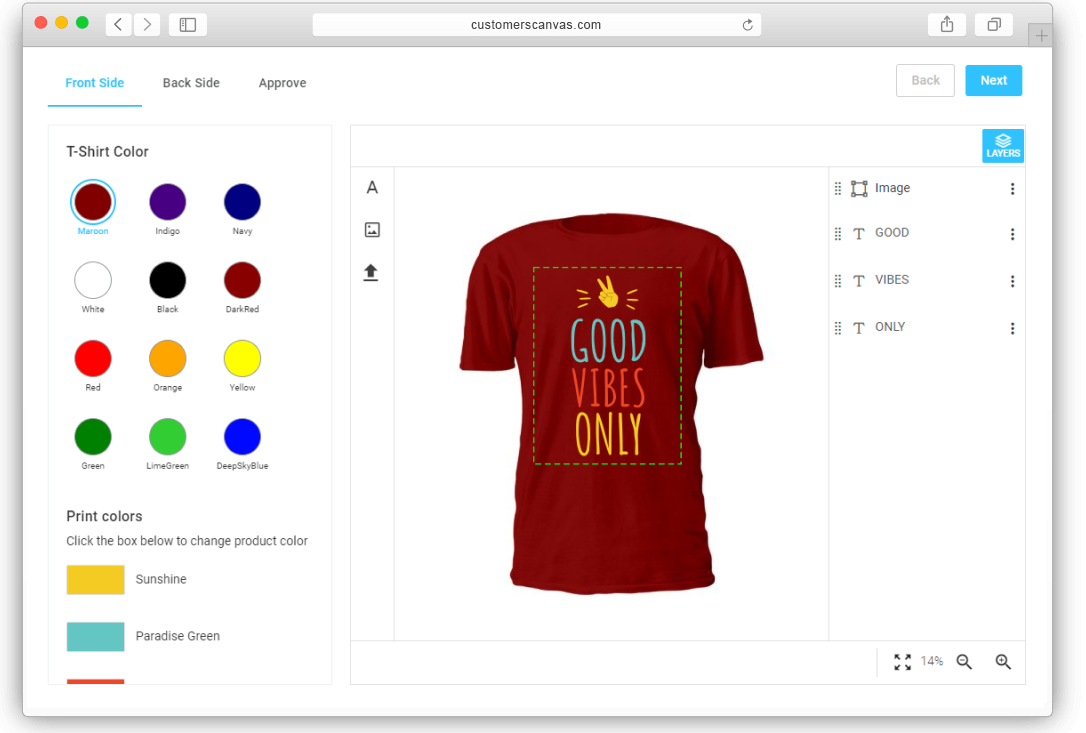 In this demo, you'll learn how to set up Customer's Canvas for a T-shirt that is printed using screen-printing technology. Printing equipment can be limited as to how many colors they can reproduce. Using our online editor, you're able to restrict the number of colors available to your equipment and allow your customers to choose the colors available at your manufacturing site.