Useful Template Editor updates
The Customer's Canvas Template Editor helps designers create and set up templates for printing purposes. Thanks to our hardworking development team, our Template Editor is becoming more advanced every day. Here are some new useful features that we introduced this winter. 
Region support
A region is an area on the canvas that prohibits end-users from manipulating design elements beyond its bounds. Regions can now be enabled for any layer on the page. You can easily adjust all the region parameters like color and width. Users can also set up methods to snap elements to the region.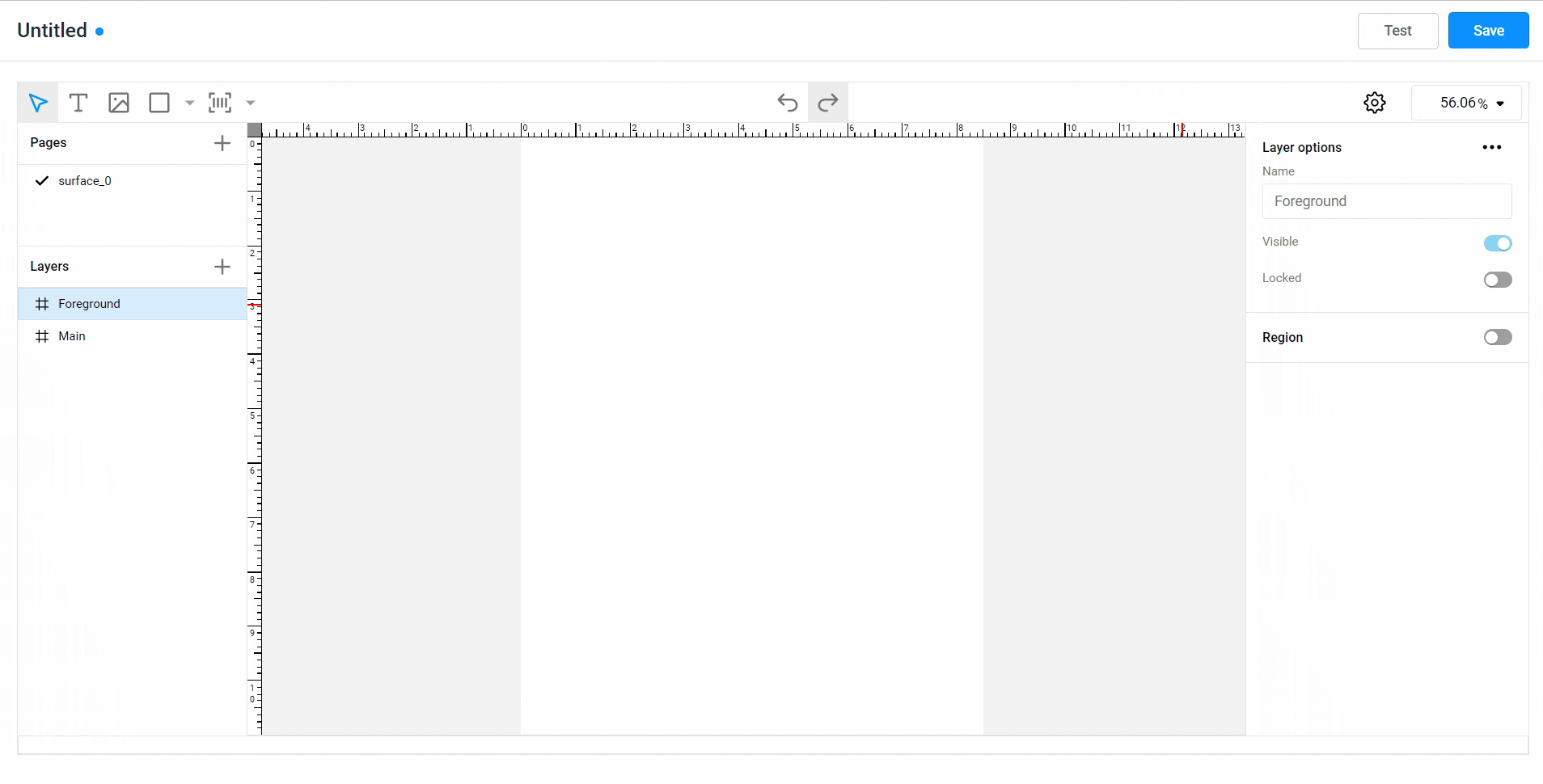 Where can you use the region setting?
Imagine that your company sells notebooks. You can prevent customers from placing design elements outside the area of a predefined region. This setting simplifies the editing process for customers and minimizes design mistakes. You can enable regions for any type of product.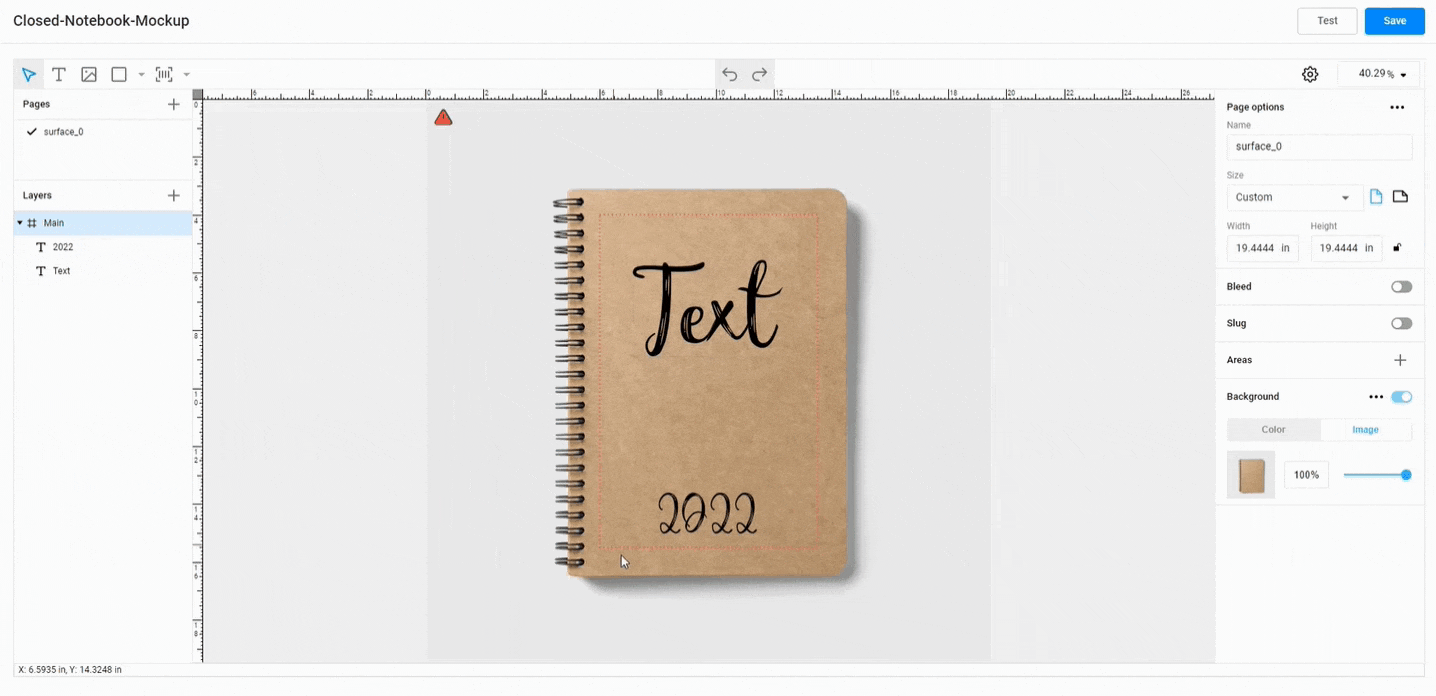 New image upload method for the Template Editor
It's possible to build the Template Editor into BackOffice, where you can create templates and store all your necessary assets, such as fonts, color profiles, and images. You may now upload images to the design area not only from external resources but also directly from BackOffice. This method saves time and allows you to store all of your assets in one convenient place.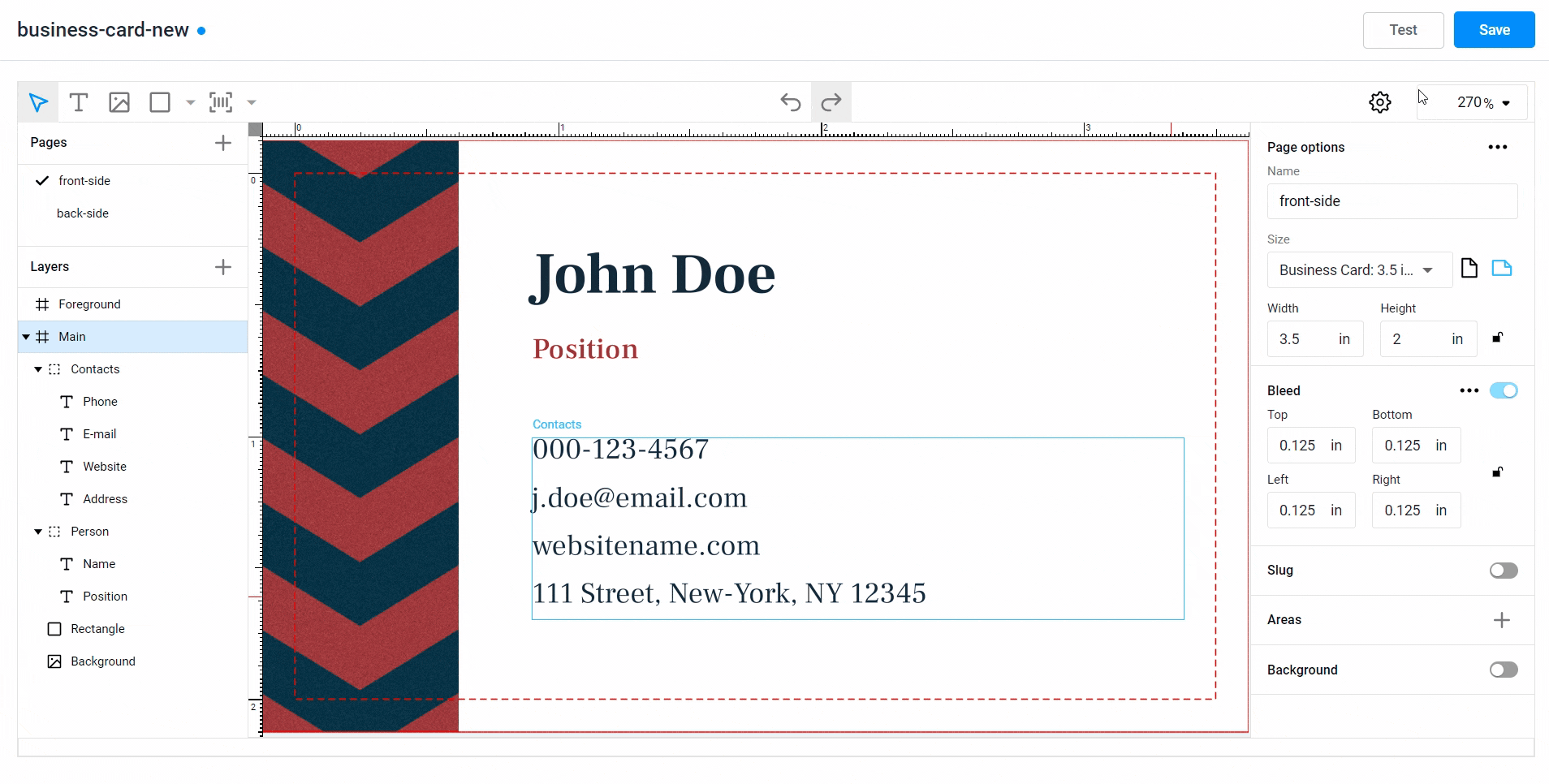 Support for flattening selections
Use the new Flatten selection command to merge different objects like images and text into a single element. Use the ctrl + F hotkey or the drop-down menu to apply the setting. You can use this feature to create some clipart that end-users can scale without losing quality. However, a user cannot personalize this element once flattened.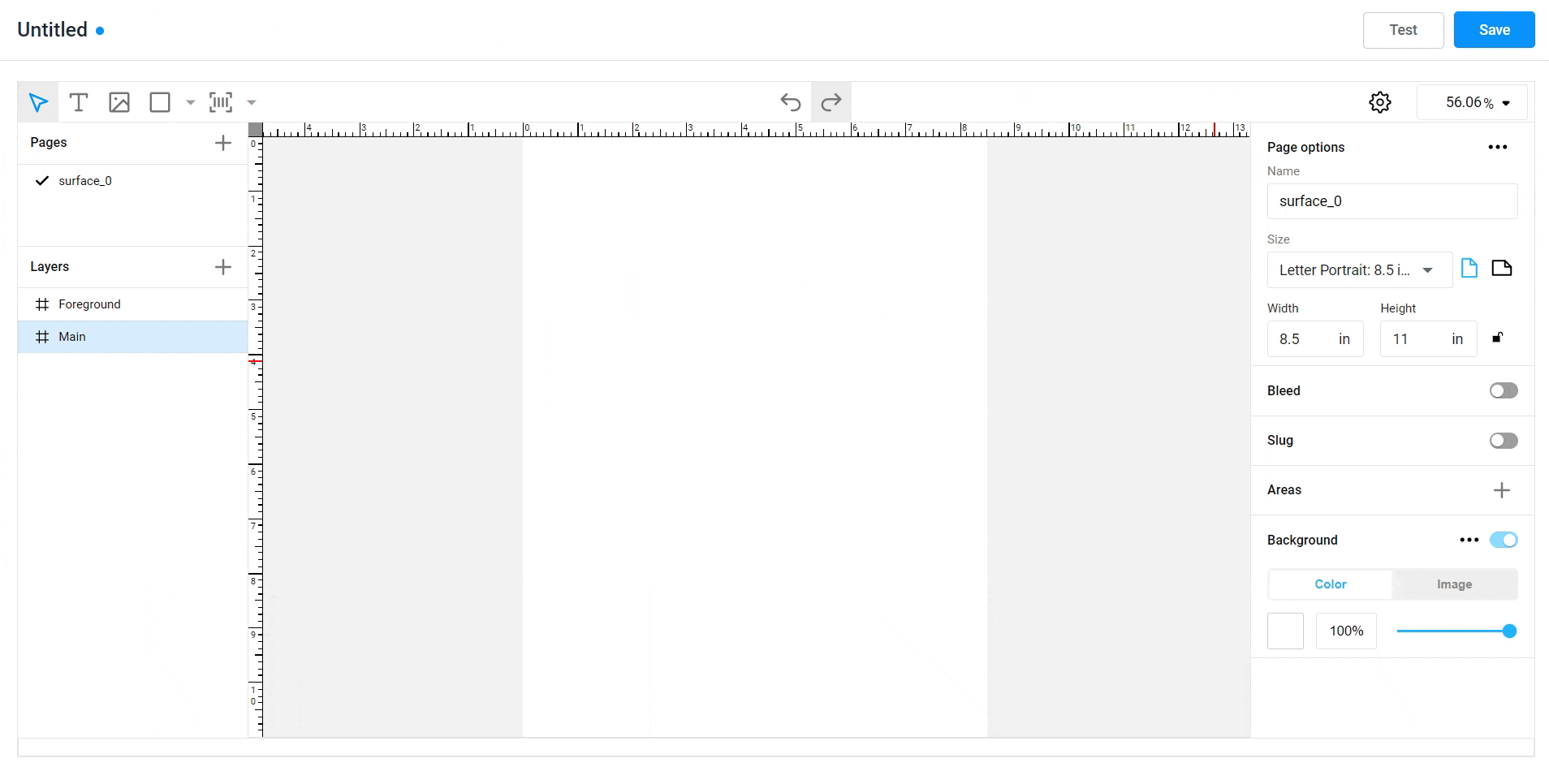 New setting for element distribution
Suppose you have three evenly distributed design elements. If you add more elements, then you can apply the new distribution property to maintain design consistency. You can distribute both vertically and horizontally. If you want to save more space on the canvas, you can apply an overlap distribution.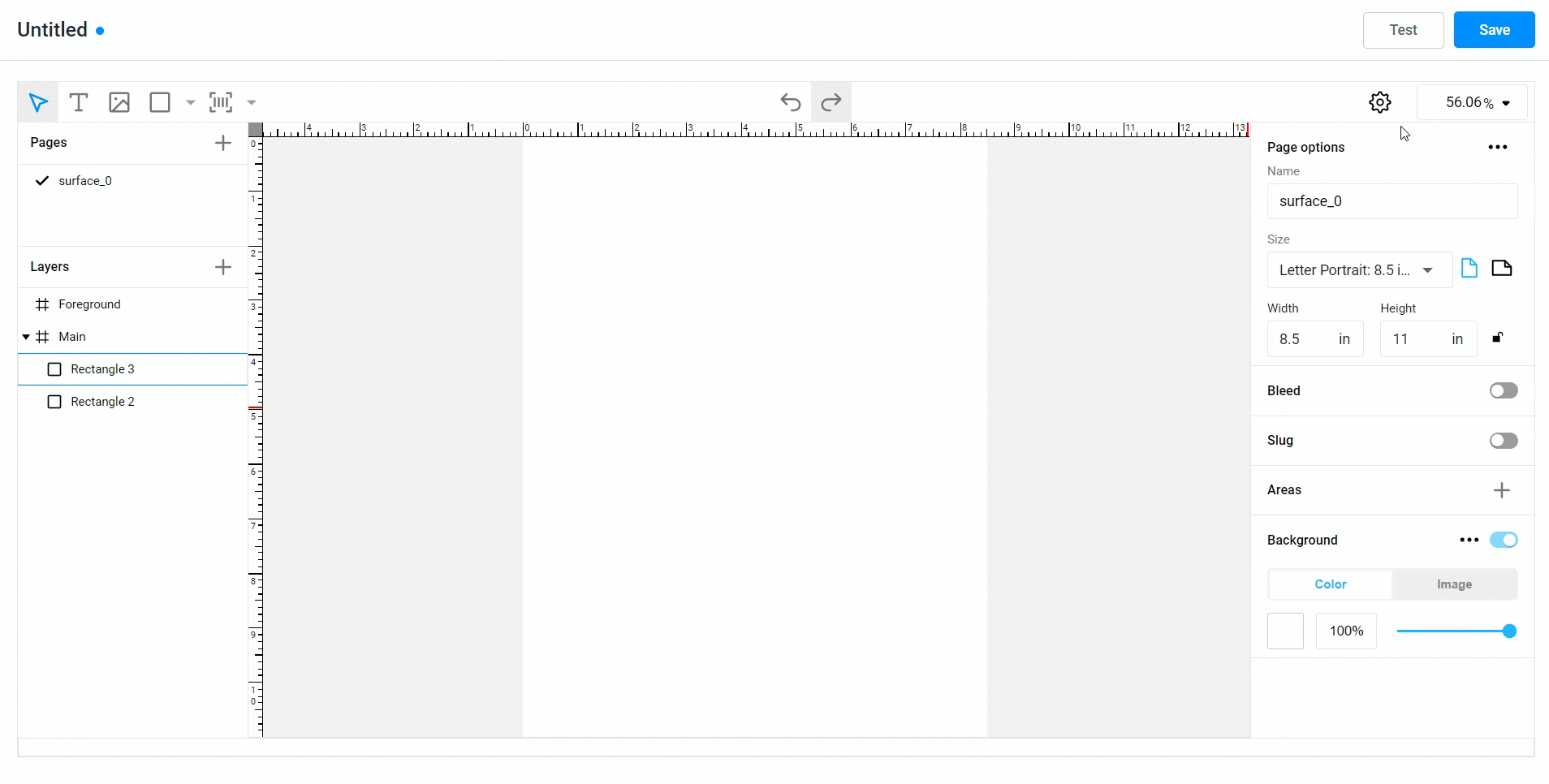 Word, Excel, and PowerPoint support for Preflight
Customer's Canvas has a Preflight functionality that automatically identifies design errors. This winter, we made it possible for users to upload Microsoft Office, Excel, and PowerPoint files. After uploading their files, users can check and fix errors before submitting their orders. Support for many document formats is crucial for companies that work with universities and accept orders for term papers or theses.
Stay in the loop for the latest features
This overview covers some of our major recent updates. You can find a comprehensive list of all the implemented features at our Development center. Stay tuned to receive fresh Customer's Canvas updates!
If you have any questions, please feel free to contact us.