Our booth
You can find us at Booth C6012. Take a look at the exhibition map for directions.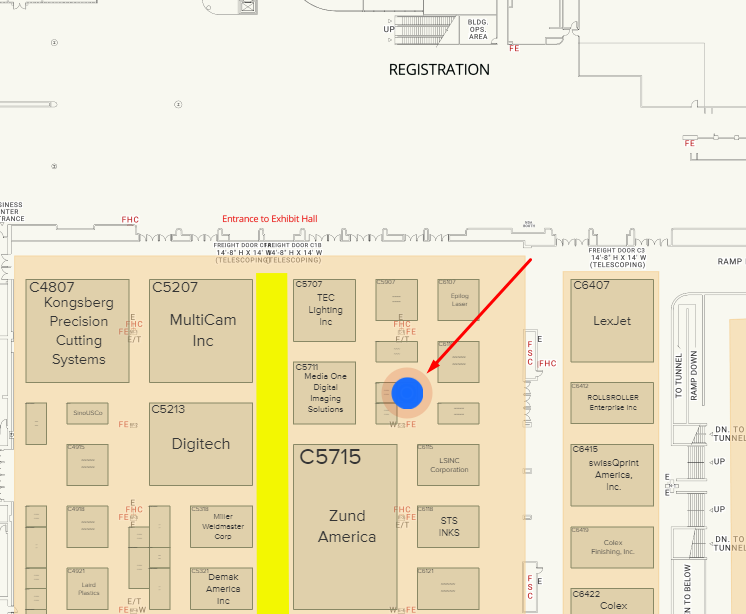 Meet the new PIM Module
The brand new Product Information Module enables our clients to control every aspect of a personalized product. Set up product configurations, fill them with assets, tailor the personalization interface and processing pipelines, and manage connections with online sales channels and order fulfillment facilities all in one place!
Cloud version 
The new cloud version of the web-to-print editor is designed to reduce the maintenance costs of the integration and provide a scalable online editor process that fits both small printers and large enterprises that serve a significant number of concurrent users.
Smart templates engine
The new template engine makes it easier to set up product templates for personalized products. It allows companies to create specific behaviors and permissions for each design element, set up bleeds and margins, and implement complex scenarios like data validation or barcode generation.
Consulting services
Web-to-print is not always an easy thing to work with. We understand that focusing on your main business functions is the key to success, so we are launching a new consulting service. You can keep focusing on printing while we take care of implementing online personalization capabilities in your online storefront. You can talk to our representatives to learn more about this service.
Get free expo pass! 
You can use our promo code to get a free invite to the Printing United show.
Use promo code 828133
Schedule a meeting with our team
Our representatives will be eager to meet with you! Stop by Booth C6012 at Orange County Convention Center on October 19-21 to discuss how Customer's Canvas can help boost your printing business with web-to-print.