It's difficult to demonstrate every single type of personalization scenario since every web-to-print project is unique. We've done our best to cover the main scenarios and reproduce the overall experience of how our web-to-print solution might look from the end-user's perspective.
Paper products personalization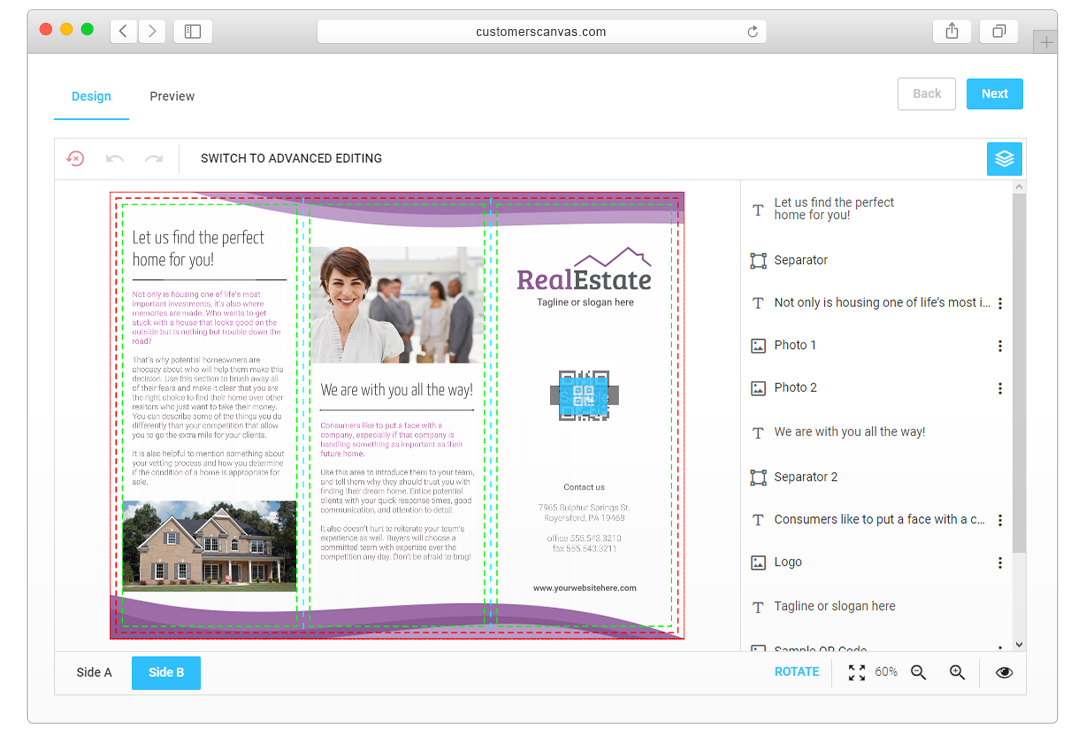 Customer's Canvas has broad functionality for personalizing both single-page and multi-page printed products. The user-friendly interface simplifies the personalization process, and an accurate preview prevents any mistakes in the design from going to print. Just try it!
Try the editor for paper products
Packaging editor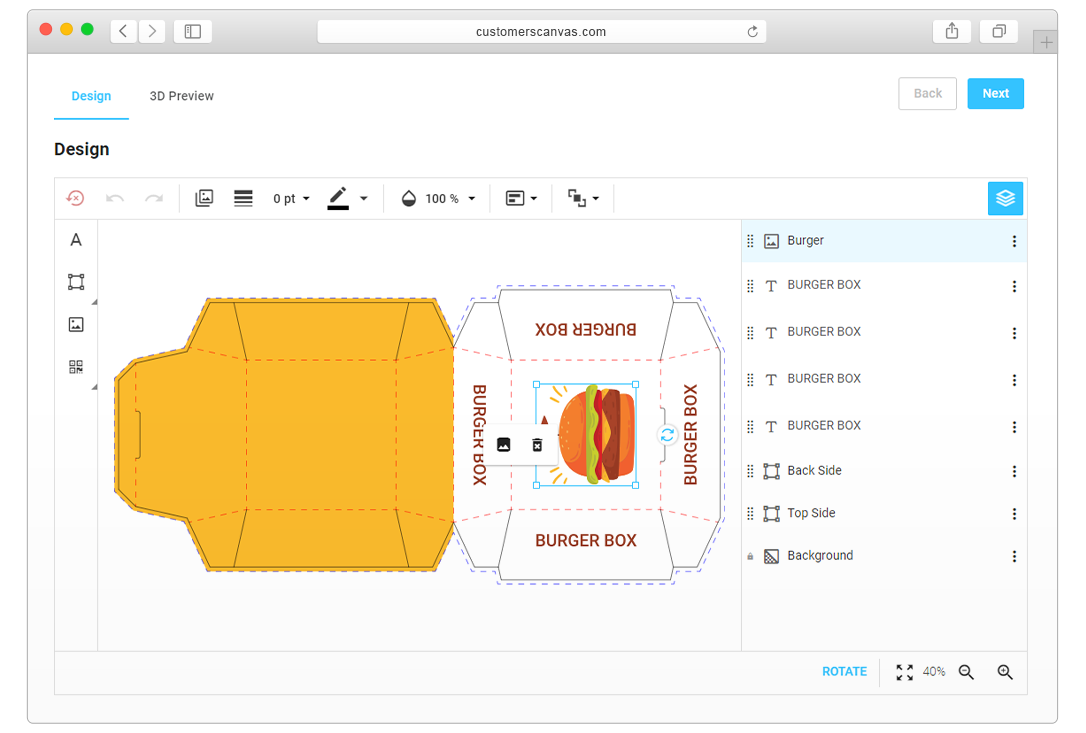 Explore the abilities of Customer's Canvas for designing packaging products, instantly visualize them in 3D, and export their finished designs to print-ready files. See it for yourself!
Try the editor for packaging products
Product customizer for tangible products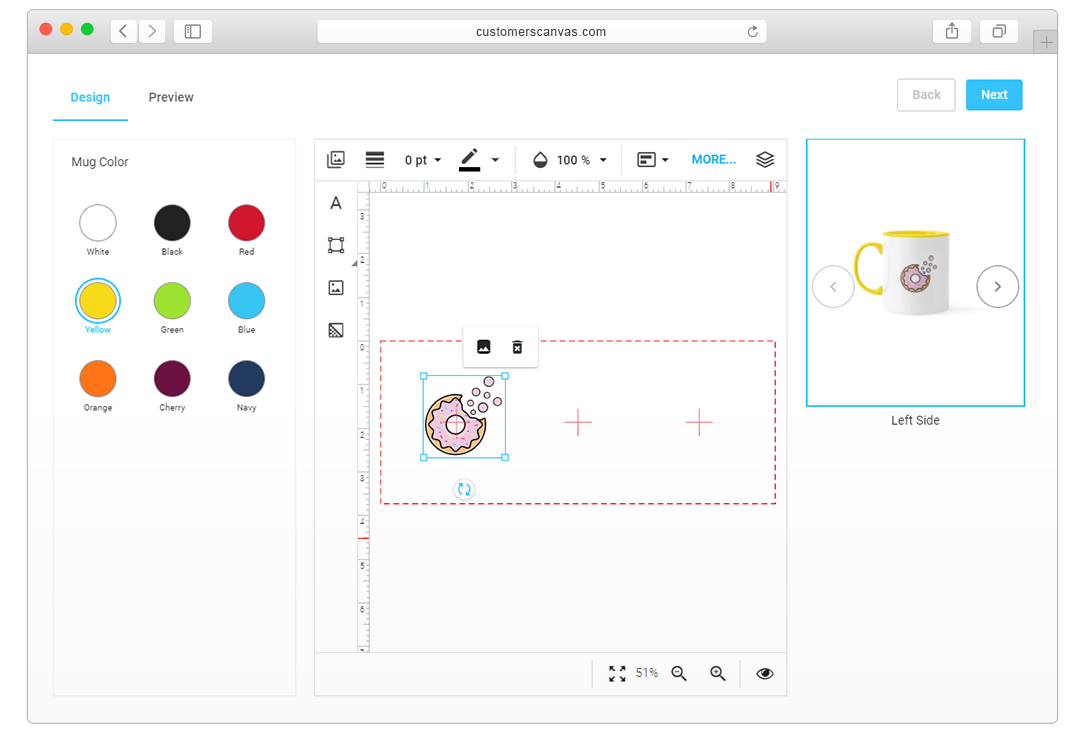 Are you planning to integrate the editor for physical items? Many customers will be glad to get the chance to create some stunning designs and will be thrilled to see how the products look after they've finished customizing them. The Customer's Canvas online preview module can display a pseudo-3D mockup of any physical product for your customers.
Try the editor for physical products
Custom signage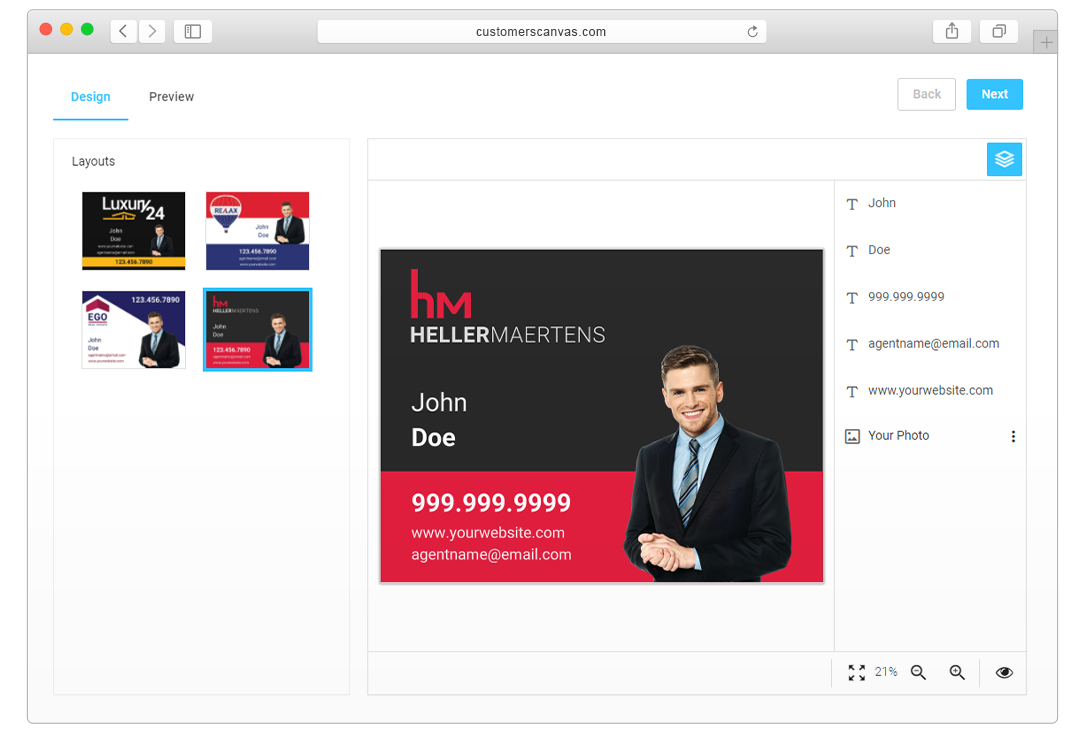 Discover useful editor features for creating yard signs. You can use the Customer's Canvas online web-to-print editor to create sign templates, image placeholders, and text layers with masks to ensure that a phone number or other field will be inserted in the right format.
Use Customer's Canvas to enable product personalization for your Shopify storefront
If you want to launch a storefront on Shopify and integrate Customer's Canvas with its extensive personalization capabilities, let us help you organize everything in the easiest way possible. Get a turnkey web-to-print storefront for your business without any programming or infrastructure on your side. This is a cloud-based solution that will help you rapidly launch your online storefront so you can start exploring a new sales channel.
If your project requires a non-standard or complex solution, consider Customer's Canvas Plus, which caters to any personalization workflow for online storefronts or omnichannel marketing platforms.
Have you already tried out the editor in our demo storefront and want to learn more? Chat with us or call us to get a trial version of Customer's Canvas to integrate into your workflow.