You've decided to expand your business opportunities by entering the web-to-print market. Great! Building an online shop powered by a web-to-print solution can dramatically boost your sales and reach new customers. You might wonder as you contemplate your fancy new integration: how can I make this idea a reality? Where can I find qualified developers, and how do I successfully organize the integration process. We understand how tiresome these decisions can be, but your project's success depends on them.
There are three possible ways to launch your integration:
Involve an in-house development team.
Hire outsourced developers.
Use Customer's Canvas integration services.
Involve an in-house development team
This path is best suited for companies with a tech-savvy workforce. If this applies to you, then you probably have a team responsible for maintaining your website or MIS systems that can also handle new integrations. They support your infrastructure and are knowledgeable about your company's business processes and printing specifications. The conditions are just right for your integration to proceed smoothly and efficiently.
What could possibly go wrong?
Imagine that you bought a web-to-print solution and delegated the task of getting it working to your best (and busiest) technical person. This scenario consistently leads to one thing: failed web-to-print projects.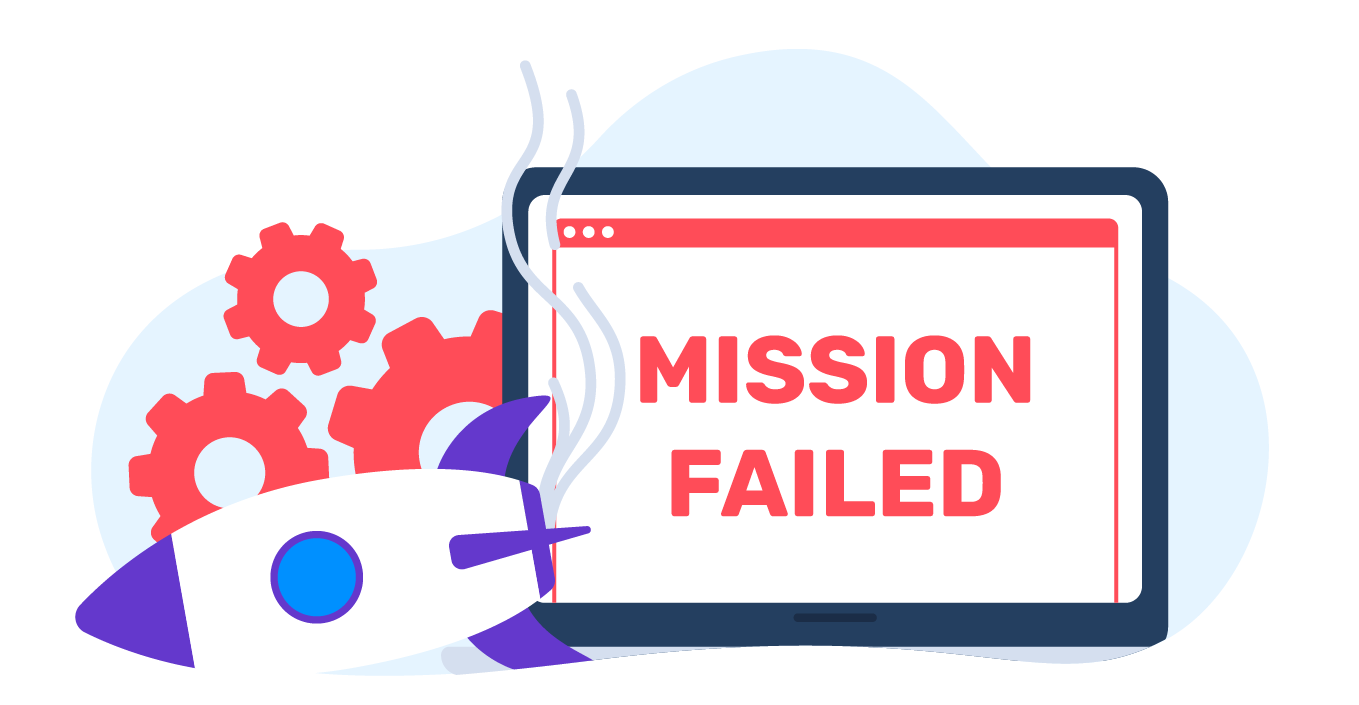 To avoid your project blowing up on the launchpad, don't simply delegate the integration to one person and step back. A full team should be assigned to steer the project, and you should stay involved since web-to-print is such a fundamental change that requires a lot of resources.
Look out for other possible pitfalls. For example, high-quality developers can cost too much. You can spend about $100,000 per year on such specialists. Supporting large teams is expensive, but small ones are usually so overloaded that a new project can become an obstacle rather than a solution.
Not all printing companies have in-house developers. It also doesn't always make sense to keep full-time developers for a web-to-print project due to the cost. For these reasons, businesses often search for outsourcing companies.
Hire outsourced developers
Outsourcing is a practice where you hire an outside company to build products for your company.
Meet Mark. He has a print office and wants to build an online store to start selling online. Mark doesn't have any IT resources, so his first task is to search for web developers. What obstacles might threaten to derail his project?
It's getting hard to find good developers to launch a web-to-print project. They're either snatched up quickly by large IT companies or prohibitively expensive. If Mark decides to hire outsourced developers, the first thing he should keep in mind is to not skimp on quality. Otherwise, rash decision making to save a buck can lead to the following failures.
Failure to understand the scope of the project
Many outsourcing teams work in silos, so the developers themselves have little knowledge of the broader picture. They may underestimate the scope of the project, which will lead to missing deadlines, unnecessary features, overages, and downtime.
Consider Mike. He is the owner of a print company specializing in business printing. Mike decided to launch his web-to-print project on the Magento e-commerce platform and find third-party developers. Mike tried 3 or 4 web agencies, all of which took down payments. The companies refused to take up Mike's project after several months of trying. The integration turned out to be beyond their abilities. Overall, Mike spent more than $35,000 on such studies and came up empty.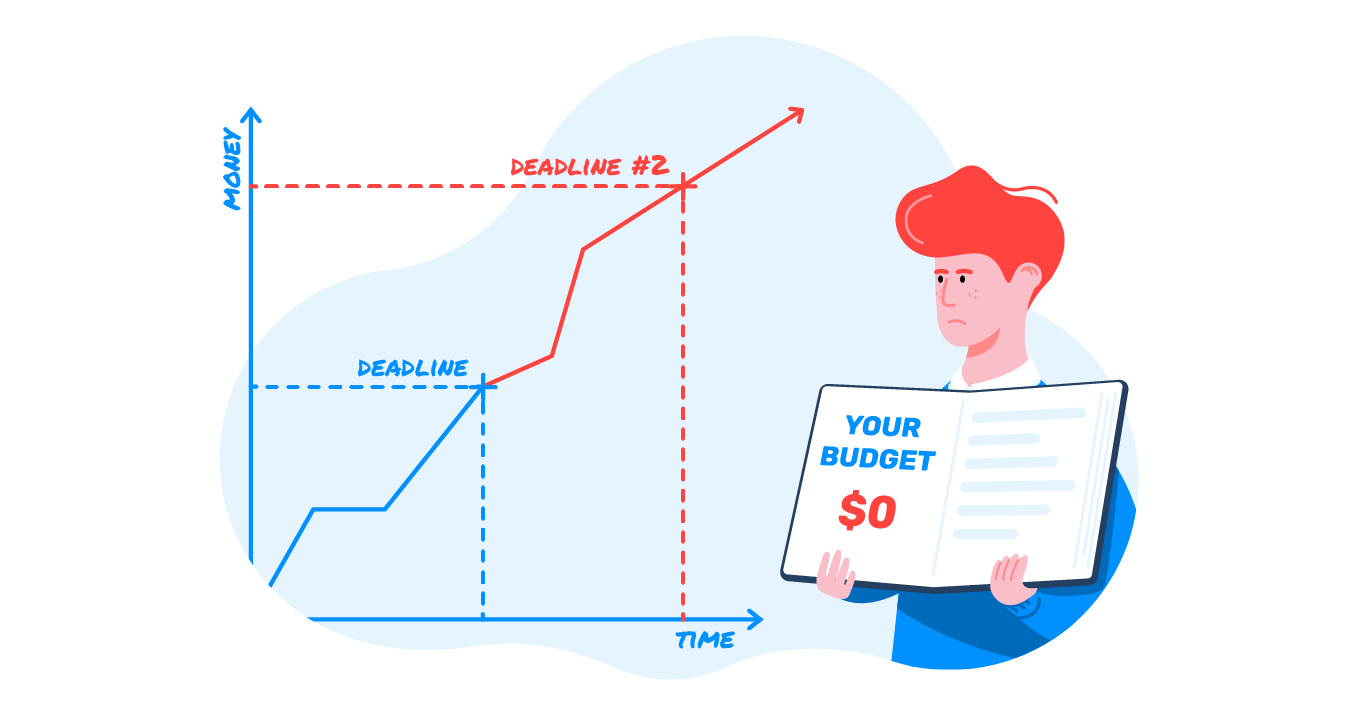 A possible way to reduce this risk:
To reduce the chances of your project going beyond the scope, discuss all the details with your contractor at the beginning of the project. You should be clear about what product(s) you want to sell, how exactly you want your clients to personalize them online, where you want to host the application, and any other specific issues.
Failure to correctly estimate the budget
Software projects are notorious for going over budget and beyond timelines. These problems can cascade and cause a delayed integration or complete failure. It is very important to keep close track of your project deadlines and how fast your team is going through the hours that are allocated for a project. Underestimating your project budget can be an unwelcome surprise when you get the bill.
A possible way to reduce this risk:
The cost of developing your website with web-to-print is influenced by several factors, such as the integration cost, web hosting, and other expenses. Make a detailed estimate. Your business objectives must be in line with your budget. Failing to understand the costs can create a discrepancy between what you expect and what's actually delivered.
Failure to understand the business specifics
Let's talk about Emma. She has a seasonal business and gets more orders around the New Year. Emma decided to hold a promotional campaign to entice customers to buy special postcards. But Emma's website and web-to-print editor are stuck in limbo. The campaign failed and her customers were disappointed. What went wrong?
The servers couldn't handle the load. The developers missed the seasonality of Emma's business, or the load was distributed incorrectly.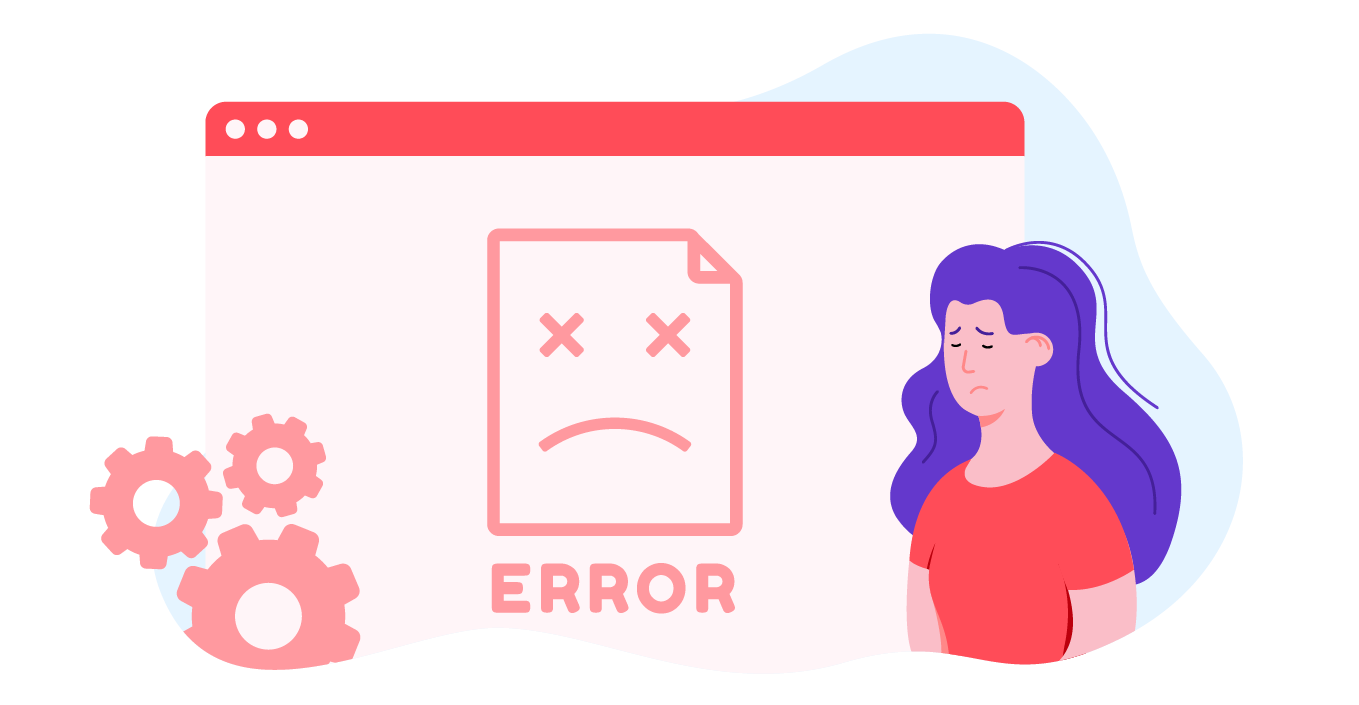 A possible way to reduce this risk:
If your business experiences seasonal demand, discuss its specifics with a contractor at the beginning of the project. You should probably consider running the web-to-print application in a cloud-hosting environment for seamless, automatic scaling when things get busy.
Failure to maintain the project
If you order website development from a web studio or freelancers, don't forget that they will leave the project when it ends. After two or three years, it will be almost impossible to find them, or they won't remember the details. As a result, releasing a new feature or editing a bug can cost even more than rebuilding the entire project.
Here's a slightly different example. A printing company decided on our web-to-print software and hired a web agency for integration. Throughout the project, we worked with one developer from their team, who was engaged in the entire integration. After a while, we found out that this developer left the company. Everything was tied to him, so the project was stuck for several years.
A possible way to reduce this risk:
These situations happen from time to time, which is why some web-to-print projects end up having no support. To avoid this, discuss the possible risks in detail with your contractor.
Use Customer's Canvas integration services
We develop web-to-print editors, but our full range of services goes much further. We plan your web-to-print project, draw up technical specifications, manage your integration, and provide support.
You can integrate our solution with any e-commerce platform, MIS/ERP environment, or website. If you don't have an online store, we will build one for you and help you power up your online business.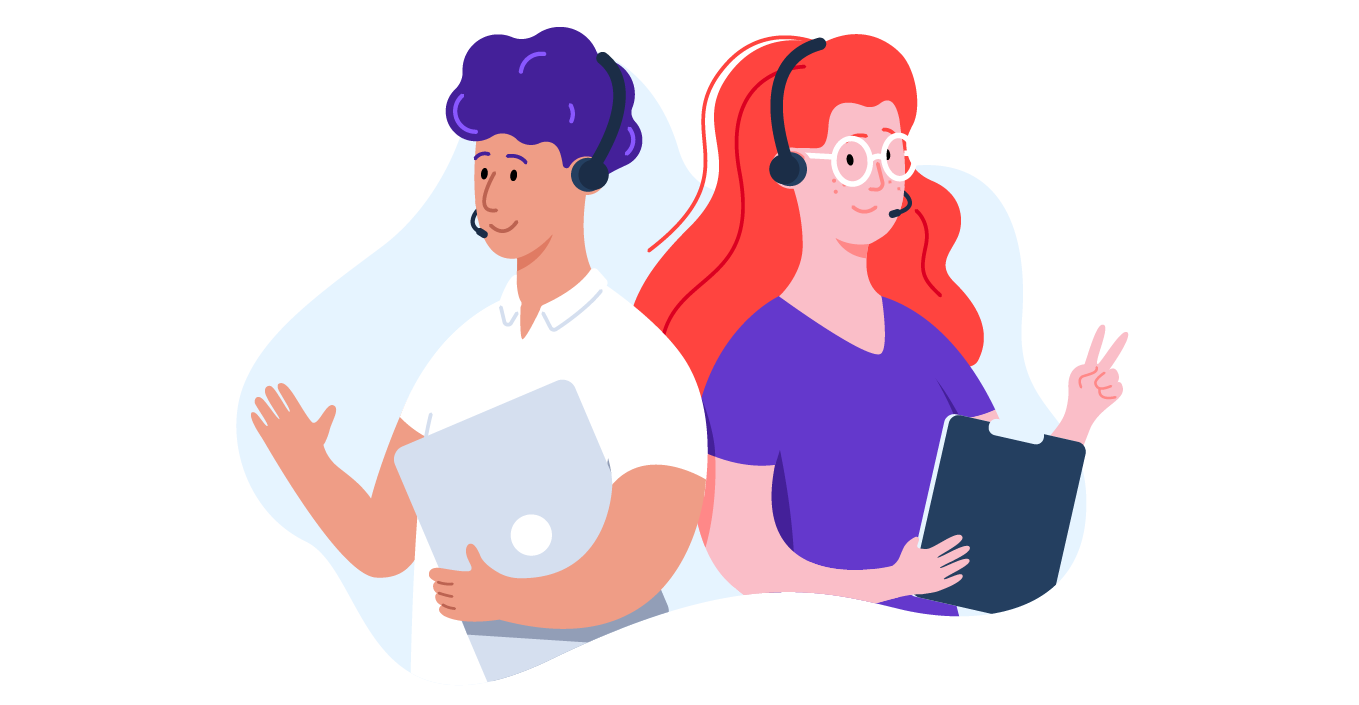 How we work:
Figuring out the scope and budget
As we mentioned before, there is a high chance of overstepping the scope and budget of a software project. To begin your integration, our manager will collect your unique project requirements. If you haven't decided on some of these points yet, we can help you outline your requirements based on our experience with similar projects. The risks of going beyond the scope are minimal if we follow these steps together.
We take the same approach with the budget. We prepare a clear assessment and build on it. The budget for implementing your project is fixed, so you can rest easy about any unexpected sticker shock.
Building a proof-of-concept
After the initial scope is defined, our engineers build a proof-of-concept application that embodies your desired workflow. Then, we discuss it with you and make any necessary changes. In this step, you will have the chance to check the integration on different devices and browsers. If everything works as planned, then we are ready to move forward and build the integration.
Our services are backed by Customer's Canvas's own technology stack, ensuring full functionality and great results even in complex use cases. Our developers are all in-house and highly qualified, so there is no risk that your project will get stuck.
Deploying the web-to-print project
After we get the green light from you, our engineers will integrate the product personalizer into your new or existing online storefront. This step involves two processes: setting up the infrastructure and setting up the storefront. We will install Customer's Canvas on either our shared hosting, on your servers, or in the cloud. We will also set up product attributes, pricing details for each product and its options, and add the initial product templates. This step may also include setting up integration with a fulfillment service provider if you don't have your own printing facility. After we finish this step, you will have an operational online storefront with product editing capabilities. Next, we will deliver it to you and instruct you on how to use it.
Providing updates and support
After we complete your project, we will provide you with the latest updates and support to guarantee the consistency of your business. You don't have to worry about being left alone with an unsupported system.
Ready to push the start button on your web-to-print project?
If you want to successfully automate your business with web-to-print, you need a reliable development team that knows the specifics of web-to-print and ensures the smooth operation of your online store. If you're interested in our integration services or need help choosing the right path forward, don't hesitate to contact our representatives.