Hands-on experience with the personalization process

If you are considering a web-to-print integration with your WooCommerce store, you may wonder how the personalization process will look for your customers. We've created a demo storefront to show different personalization scenarios: paper products, packaging, physical items, and signage.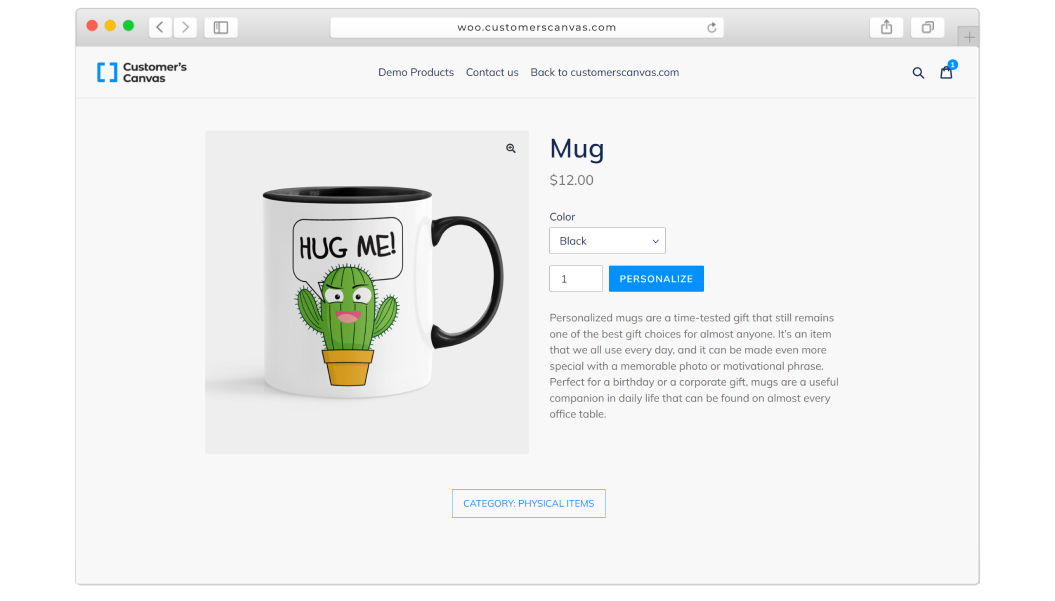 Just click the Personalize button on the desired product page and start editing. It's difficult to demonstrate every single type of personalization scenario since every web-to-print project is unique. We've done our best to cover the main scenarios.
What's under the hood?
End-users only see the tip of the iceberg. But you, as the store owner, desire a deeper understanding of how to manage this integration, including how to connect new products to Customer's Canvas, use store templates, and receive clients' projects for further implementation.
Customer's Canvas has a WooCommerce plugin. You will need to install this plugin in your WooCommerce account then configure the editor and products. We demonstrate all the steps to successful integration and simple management in the video below.
If you need assistance in setting up product editors or templates, our integration team is here to help you. You can also use our documentation to learn more about WooCommerce integration with Customer's Canvas.