A cardboard burger box with the ubiquitous curved letter "M" conveys a lot more information than a blank box with few details. Customers can immediately assume what's inside the burger box without looking inside. This instant recognition strengthens brand loyalty. Many companies are ready to invest a large chunk of their marketing budgets into packaging and regularly reinvent their package boxes designs to meet consumer demands.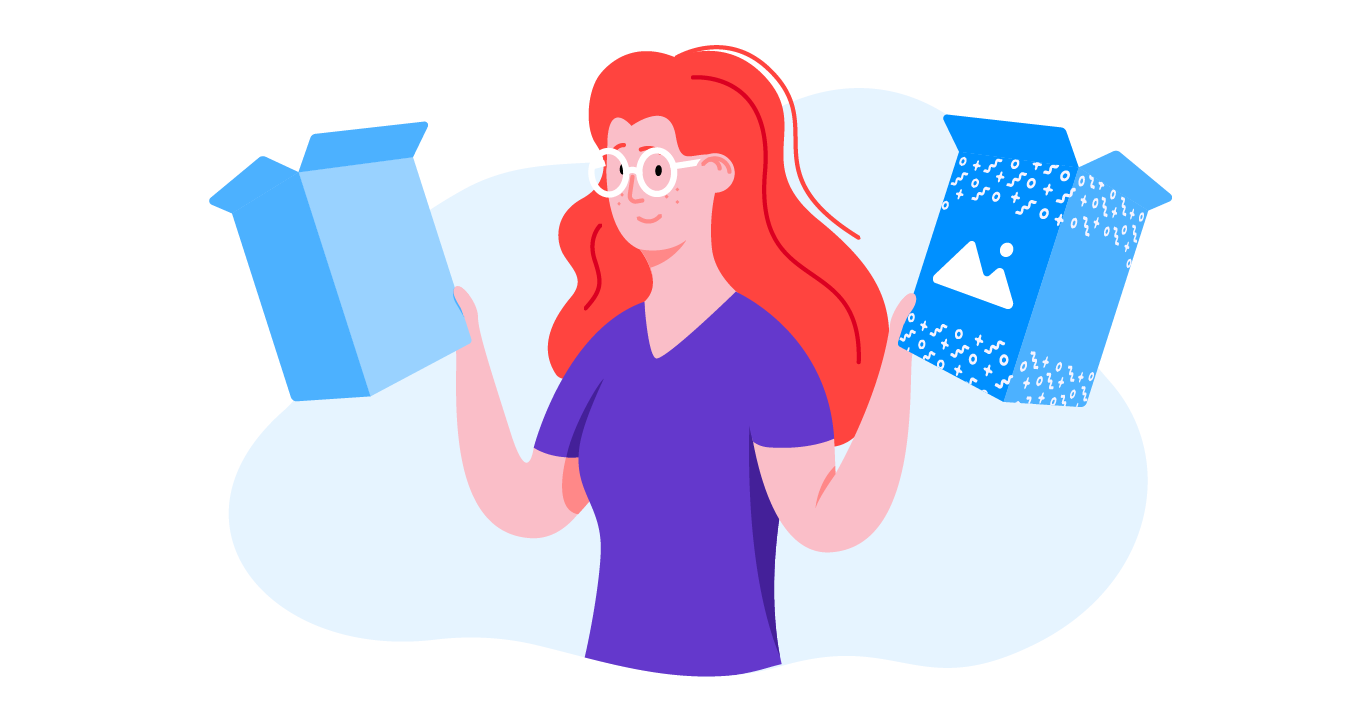 The digital printing market is growing. There are more requests for custom and short-run orders, and a web-to-print packaging tool is an effective way for packaging stores to streamline the ordering process and provide their customers with personalized packaging supplies.
You might be tempted to jump in, but where to start?
Decide what your customers need
Start by analyzing the requests of your current customers or, if you are starting a brand-new project, the needs of your prospects. Web-to-pack technologies allow packaging companies to sell and design any packaging product online, including mailer boxes, gift boxes, wine boxes, packaging bags, burger boxes, and much more.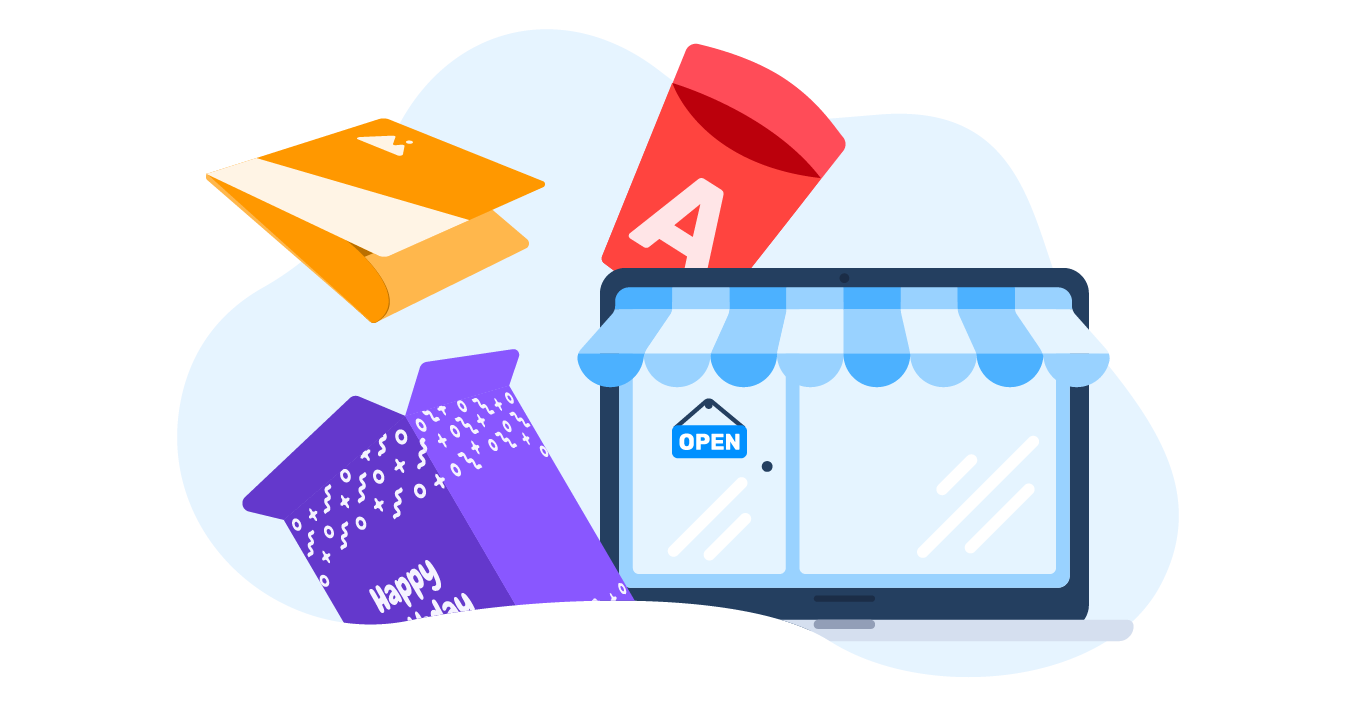 Start with these questions:
Will the online editor be used by large enterprises or small businesses?
Is it geared towards companies with or without professional packaging designers?
Is it suitable for those on a budget or with a high income?
The additional choices of a personalization workflow, customization options, and other features should reflect the needs and capabilities of your customers. For example, companies in the fast-food industry usually don't have a professional packaging designer, so they are comfortable with limited control over the customization process.
Choose a packaging model: static or parametric
If you go with a static packaging model, your users will personalize the packaging by choosing one of the preset sizes. Static packaging models usually correspond to the popular sizes you sell. For example, if you offer boxes for shoes and larger articles of clothing, then the FEFCO standard F79 size (36.4 x 31.4 x 12.5 cm) is the ideal solution.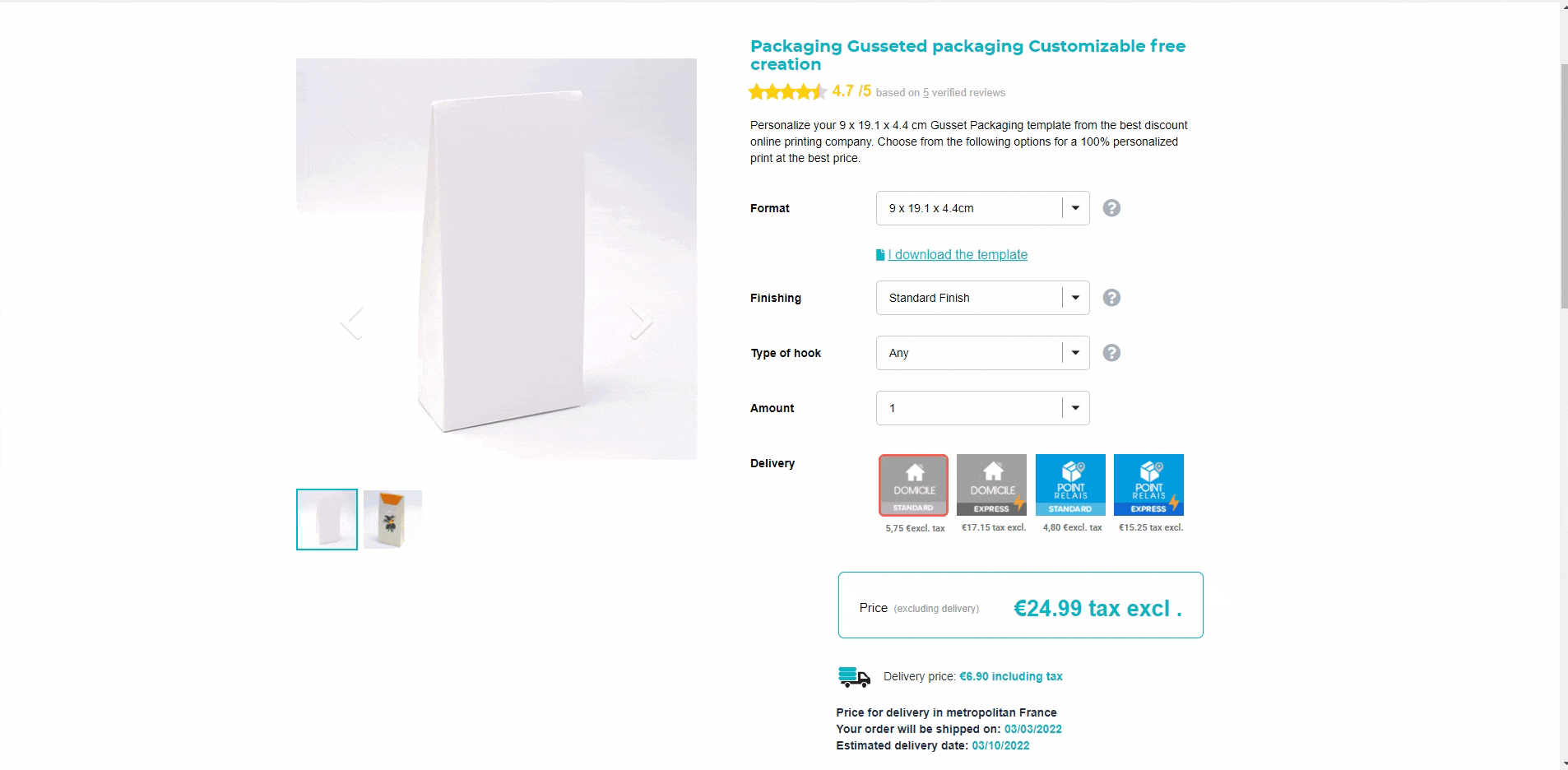 Parametric models provide more flexibility. Companies that produce custom products will likely want the editor to allow users to enter custom packaging dimensions. A specialized parametric model that automatically creates a packaging model based on client parameters would be appropriate for this case.
However, you need special equipment that prints and cuts according to custom parameters to produce custom boxes based on parametric models.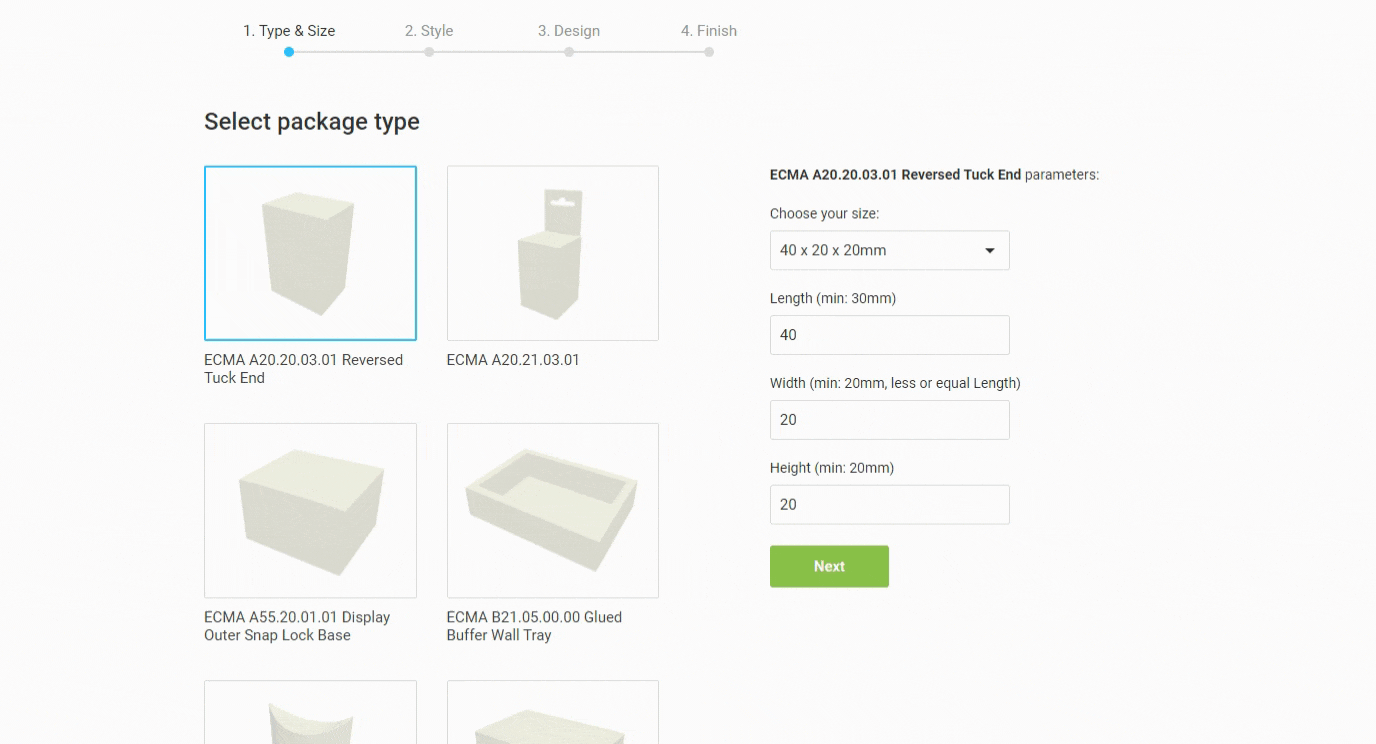 Customer's Canvas can work with preset packaging models and generate die-cut templates based on any parameters specified by your customers. In addition to support for both FEFCO and ECMA standards, the online editor can also load custom parametric models. You can save die-cut lines as a separate layer for the printing process.
Select the options available to customers
Any packaging product comprises a set of options that distinguish it and add value. Some options can affect the price and appearance of packaging products.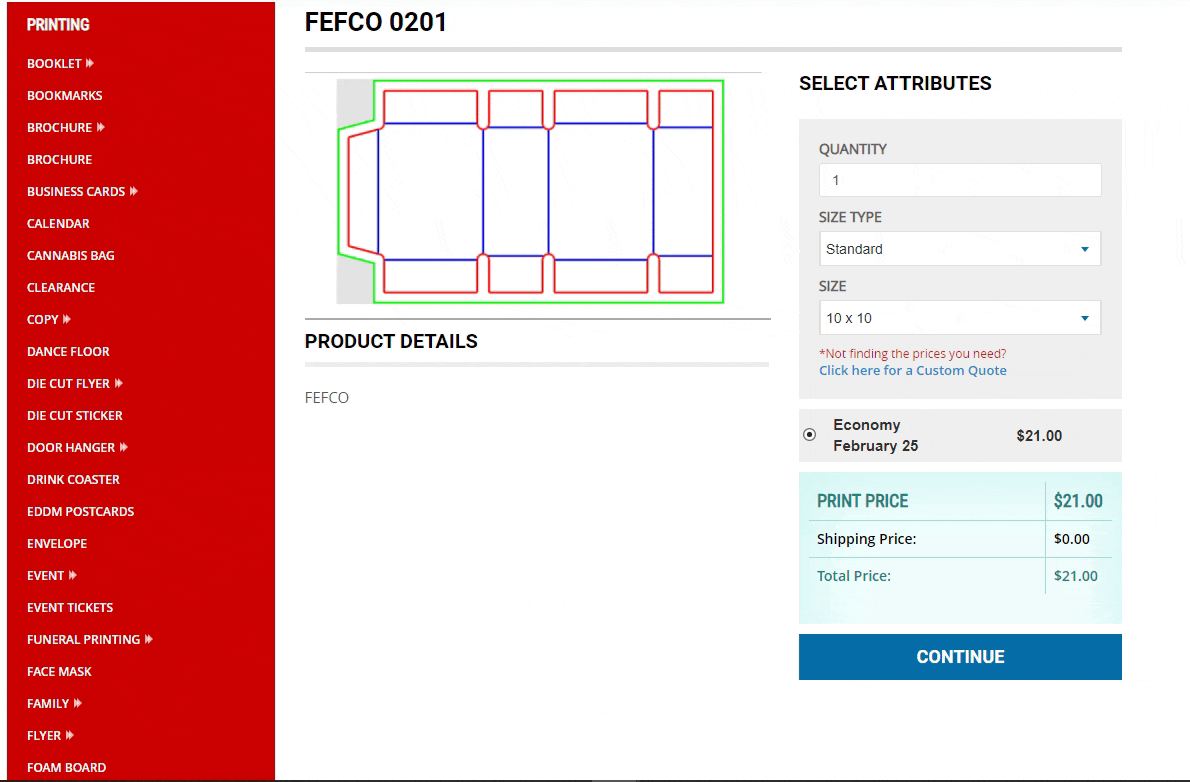 These questions may help determine the options that affect the price:
If you offer special corrugated cardboard or any non-standard material, will the price change, depending on which option is selected?
Will you charge extra for custom sizes or larger custom boxes?
Can your clients edit only the outer side of the packaging, or can they also personalize the inner side? If both options are available, should the price change dynamically?
Will you offer clients custom printing options like hot-stamping, embossing/debossing, or UV varnish?
Consider options that can affect appearance:
Options like size, orientation, style, fold type, color, and many other attributes affect the appearance of package boxes. Your clients may want to see how the final product will look if they toggle between standard and black shipping boxes.
Learn how to help your clients navigate your product options without getting stuck.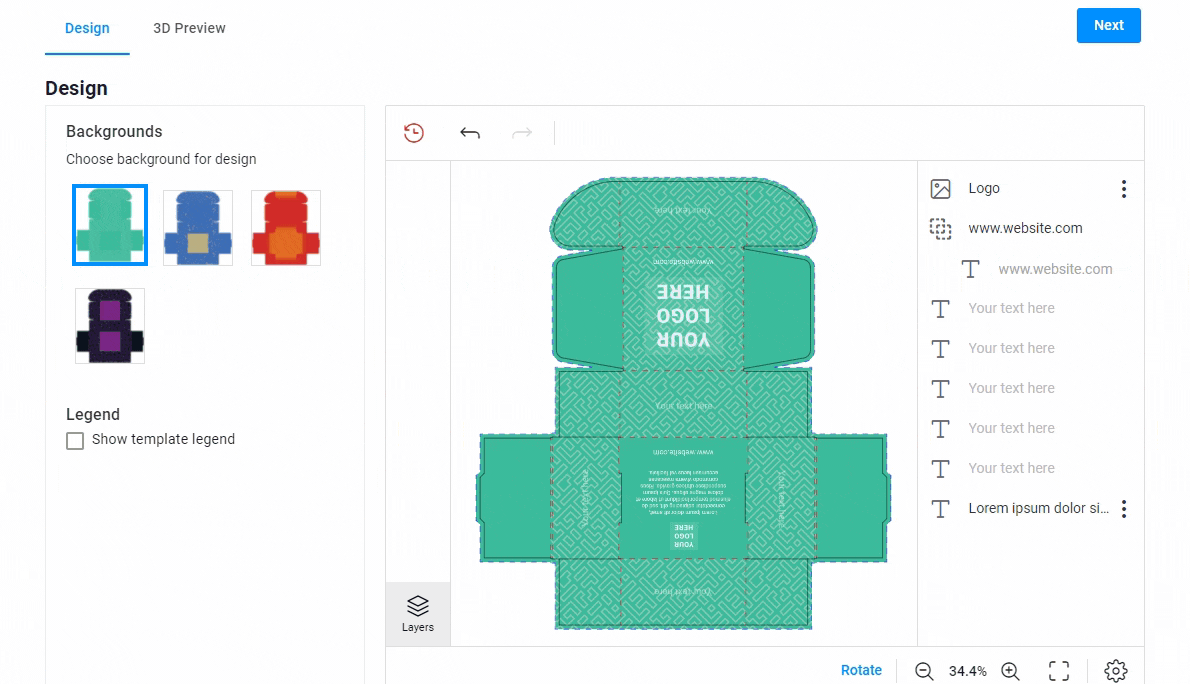 Think through the personalization workflow
Choosing the best interface for your needs is a vital step in planning a web-to-pack project. Otherwise, you might end up with a technically perfect result that wastes a lot of effort, risks underperforming, or misses the ROI target due to a cumbersome interface.
Consider this question in your search: How should you arrange the design editor interface to make the ordering process easier for your customers?
For instance, some companies don't have a professional packaging designer, so they may not be satisfied with designing from scratch. Learn how to avoid bulky interfaces and choose the personalization workflow for the packaging design editor that best suits your needs in this article.
Prepare appealing templates
Templates play a significant role in product personalization. They help users make choices, intuitively guide the editing process, and lead customers closer to the checkout button. Packaging products usually consist of backgrounds, image placeholders, barcodes, and text.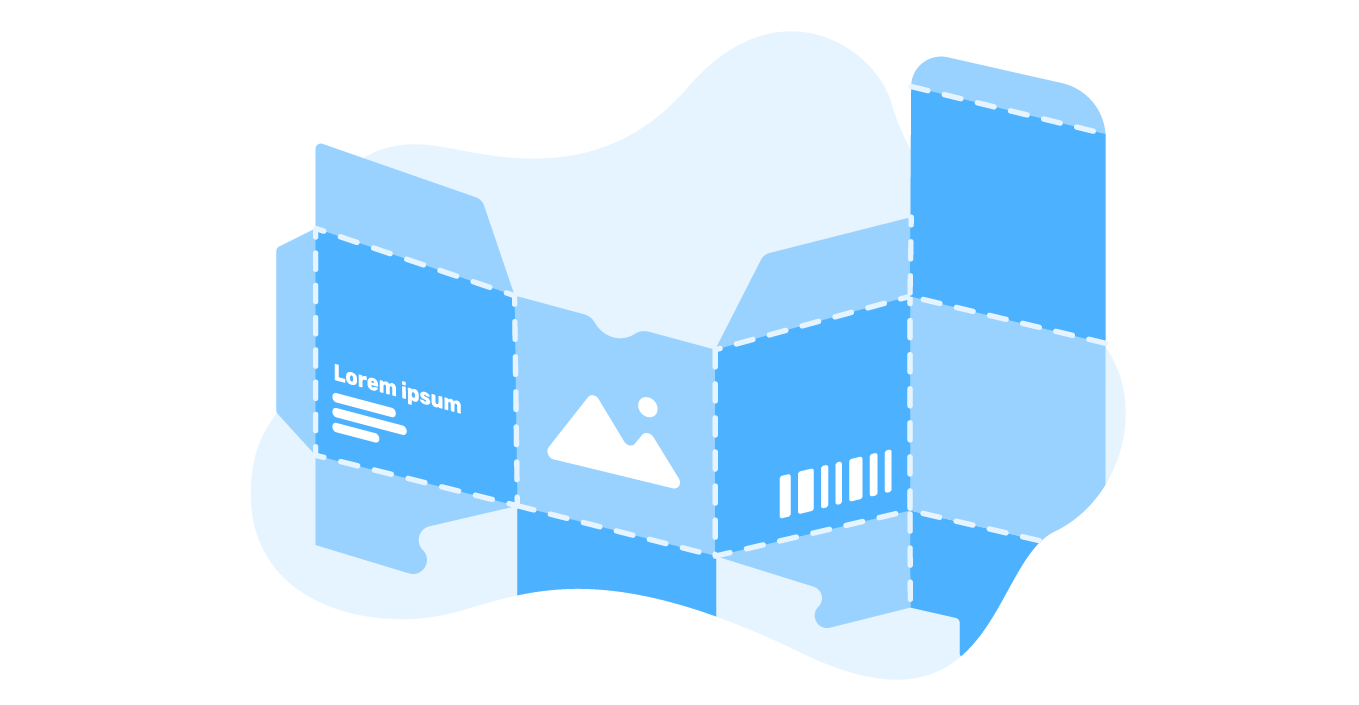 Consider these scenarios when preparing your templates:
Sometimes you may need end-users to insert an image in a certain place on the canvas, such as a company logo. In this case, you can add special placeholders to the design area.
When creating a barcode, remember that it will be scanned by a device, which has some physical limitations. A barcode that is too large or too small will be impossible to scan.
Make your templates smarter by setting up the elements' behavior. For example, when working with text, configure copyfitting so that all the text fits into the specified area.
Learn how to effectively use template restrictions.
Show 3D previews to increase conversions
Realistic 3D previews can elevate the presentation of your packaging products to the next level, along with your conversion rates. 3D previews allow customers to view boxes from different angles and even fold objects in real-time. You can also provide end-users with the ability to preview both the outer and inner sides of the packaging.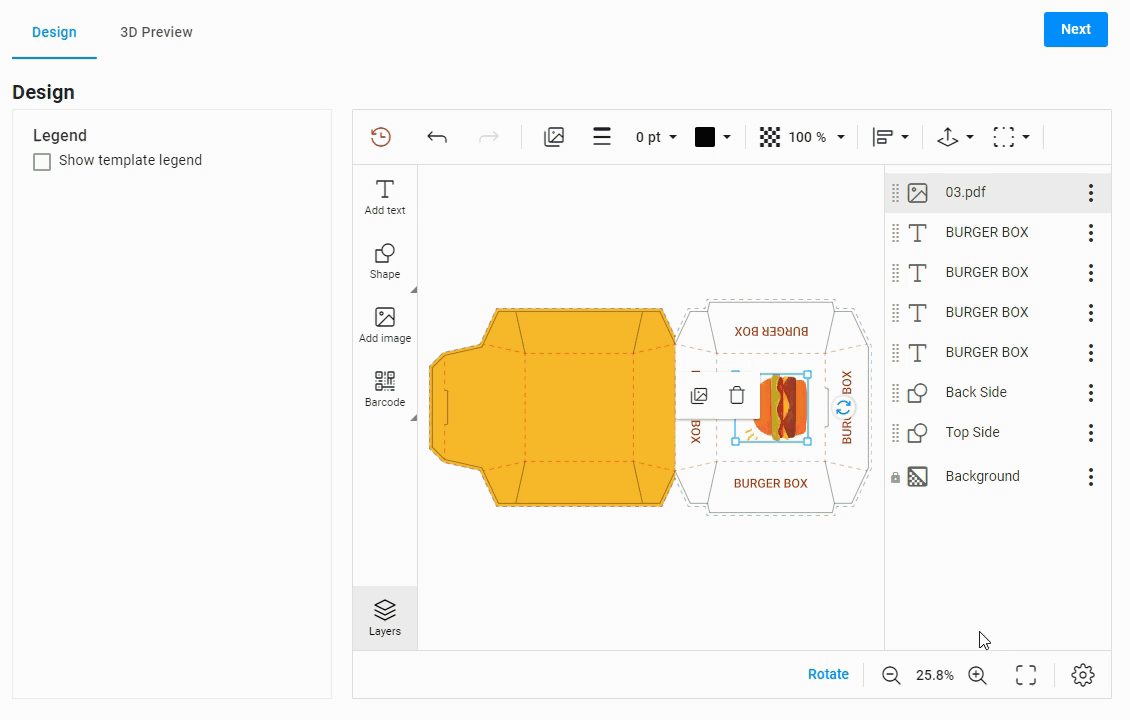 Start receiving online orders for custom packaging products
Now is the time to start building a new business with an effective web-to-pack solution or take the critical steps to streamline your current processes.
Let's take a quick look at the steps that can help you get started:
Get to know your customers. Do they have a professional designer or not? Are these large enterprises or small businesses?
Decide on a packaging model. Do your customers need flexibility in the personalization process? Or will preset size parameters fit their requirements?
Define the options available to customers. Which options will affect the price and transfer over to the e-commerce module? Which options will affect the appearance?
Choose the personalization workflow. Can your clients edit from scratch, or do they need help in the form of pre-designed layouts?
Give your customers a hand with pre-designed templates. Think about placeholders, barcodes, and template restrictions.
Provide peace of mind with 3D previews. What if your customers could view an online preview from different angles and even fold objects in real-time?
Customer's Canvas is a flexible web-to-print software that you can customize to suit your needs, equipment requirements, and customer demands. If you're ready to start receiving online orders for custom packaging products, don't hesitate to contact us.