The pandemic continued to redefine our normal lives, creating unprecedented disruptions and challenges for companies around the world. However, many businesses still came to us with ambitious projects. Your persistence despite these uncertain conditions indicated to us that more businesses than ever are discovering the benefits of automation and web-to-print. As ever, we're ready to help companies take the next step in growing their business. 
We want to look back and shine a light on the big achievements of 2021, thank everyone who has worked with Customer's Canvas, and wish you and your loved ones a Merry Christmas and a Happy New Year!  
Customer's Canvas: Version 6.0
The hard work of the Customer's Canvas team, together with the insightful feedback we received from our clients, joined forces to create the new Customer's Canvas Version 6.0.
True cloud architecture
Our release of Version 6.0 has made Customer's Canvas truly scalable. Do you have large seasonal upticks in volume? We've got you covered. Customers Canvas Cloud can adjust to your workload in real-time.
The new admin panel for managing web-to-print projects
We introduced a new admin panel in Version 6.0 that simplifies the workflows for managing assets and the integration process for your web-to-print application. You can also use this admin panel to maintain your integration with e-commerce platforms like Shopify.
The brand-new Template Editor
Something that we have been really excited about this year is our brand-new Template editor, which we tailored to simplify the process of creating and configuring web-to-print templates.
Aurum: the new theme for our design editors
Our updated theme for the editor interface is another event worthy of your attention. This year we introduced Aurum – a modern, user-friendly, and attractive new theme for our design editors. The updated icons and larger toolbars improve the experience for end-users editing designs on smaller screens.
Microsoft Gold Partner Status
Our company received Gold Certified Status in the Microsoft partner program in 2021. This recognition is a great new milestone in our relationship with Microsoft. Our new gold status opens up even more opportunities to create high-quality, in-demand solutions for the web-to-print market.
New integration services
If you want to successfully automate your business with web-to-print, you need a reliable development team that knows the specifics of web-to-print and can ensure the smooth operation of your online store. We are ready to act in this role and help at all stages of your project, from planning to integration with our new Customer's Canvas integration services.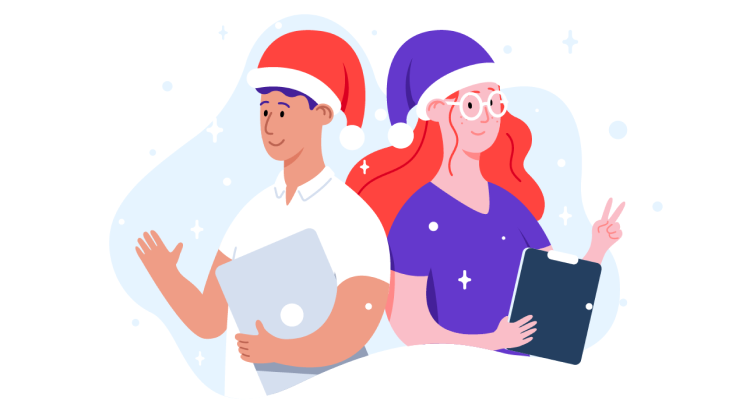 General improvements
On top of all these achievements, our development team has been working hard on several other major and minor updates. Let's take a look at some of the honorable mentions from last summer and fall.
New "Test" button in the Template Editor
Status bar and support for the slug area in the Template Editor
Support for vertical and horizontal scaling for text
New zoom options in our design editors
Support for decimal CMYK values
Improved mobile version of Preflight
Updated theme for design editors
Advanced features for WooCommerce integration
Widget localization for UI framework
Vertical text support
Some Template editor updates
What comes next?
We have something exciting in the works for businesses planning to roll out or optimize a web-to-print integration next year. Our team continues to work hard on further improvements to Customer's Canvas, our flagship product that has evolved into something much more than a simple W2P editor. Now, Customer's Canvas is the complete toolset for rapid integration, easy asset management, and a true WYSIWYG design experience.
Stay tuned to keep up to date with all the new features we roll out and how they can benefit your business!